THIS IS MORE THAN JUST AN SEO COURSE FOR PHOTOGRAPHERS
Fill your inbox with messages from people that want to book you!
You...
spend hours scrolling and posting on Instagram

never leave Facebook for long in case someone posts a referral

​wish your inbox was filling up with emails from your dream clients wanting you as their photographer

are sick of doing photo shoots that you don't LOVE

have a pretty website with beautiful photos, but it doesn't really do much for your business
When you first started out as a photographer you thought your days would be spent photographing cute babies and going to stunning weddings. And instead your days are spent trying to find those people who want you to take their picture. Hello! Where's the fun in that!?
You should be out there doing what you do best. Why aren't your dream clients finding you; falling head over heels about your work!?
You want a business where you get all your marketing done in only a few hours a week, and spend the rest of the time shooting dream clients that feel like friends.
Let's fill your inbox with inquiries.
FILL YOUR CALENDAR
a powerful game plan to booking dream shoots online
This course will take you from begging for more shoots
to having to turn people down
Get your website showing up on google

Create information and inspiration that your dream client will rave over

Build a website that will get clients rushing to contact you

Have clients booking you, instead of ghosting you

...all in a simple and practical way, without wasting time on things you don't need to know!
I went from being invisible on google
(yes, I actually clicked my way through hundreds of pages to look for my website), to showing up on the first page after implementing a few simple changes!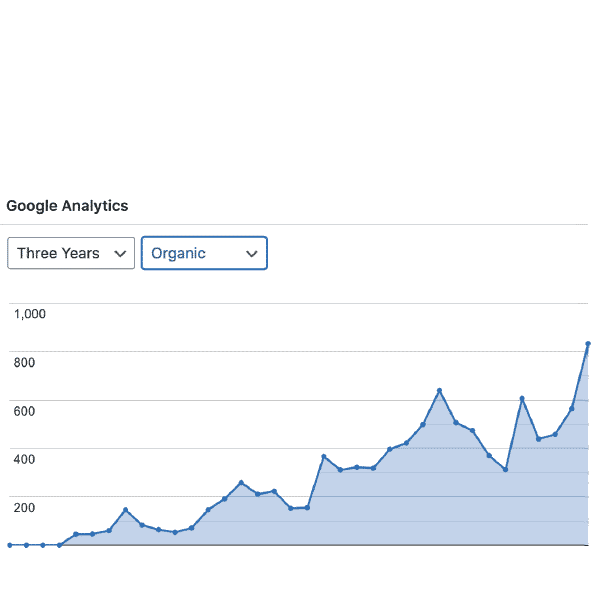 how awesome would it be if
your dream clients would find your website online?! 
You could get booked out.

...and get those clients you actually love working with
this course is made for you!
FILL YOUR CALENDAR is for photographers like you. It's not for bloggers, beauty salons or brick and mortar shops, but for specifically for you. You can't take a generic course to learn this, or read a library book that'll teach you what to do. And it saves you from wasting your time testing all the tricks that you find out there.
INSIDE THE COURSE: WHAT IT COVERS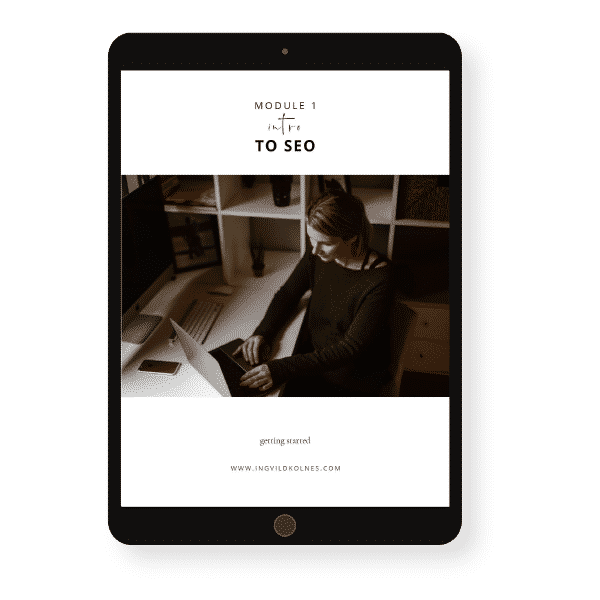 WHY GOOGLE IS YOUR BEST FRIEND
A deeper dive into why google is your best friend - and how you can increase the chance of showing up in search results.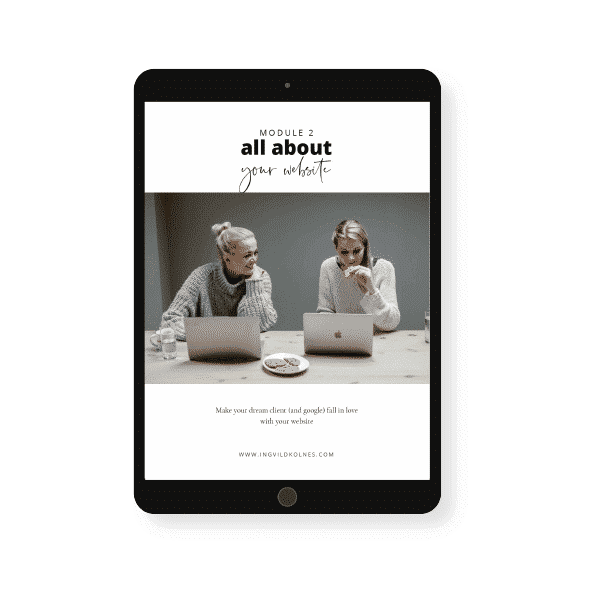 MAKE YOUR DREAM CLIENT FALL IN LOVE WITH YOUR WEBSITE
Learn the things that most people do wrong - that might actually be losing you business.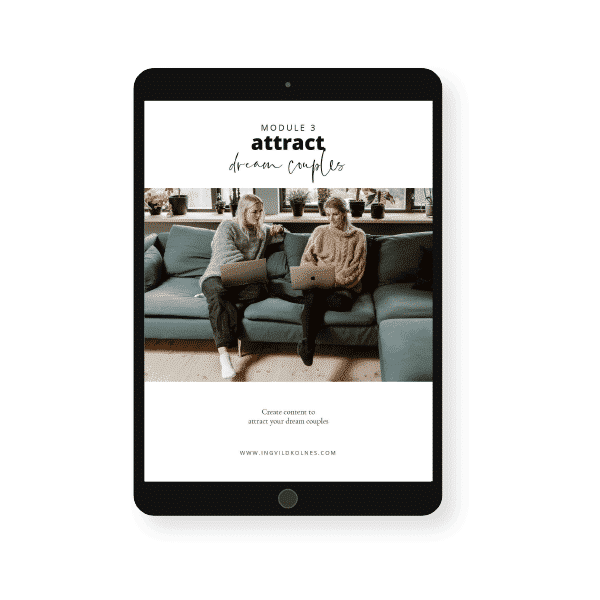 CREATE CONTENT TO ATTRACT YOUR DREAM CLIENT
Say goodbye to bridezillas and say hello to couples that want to be your new best friends.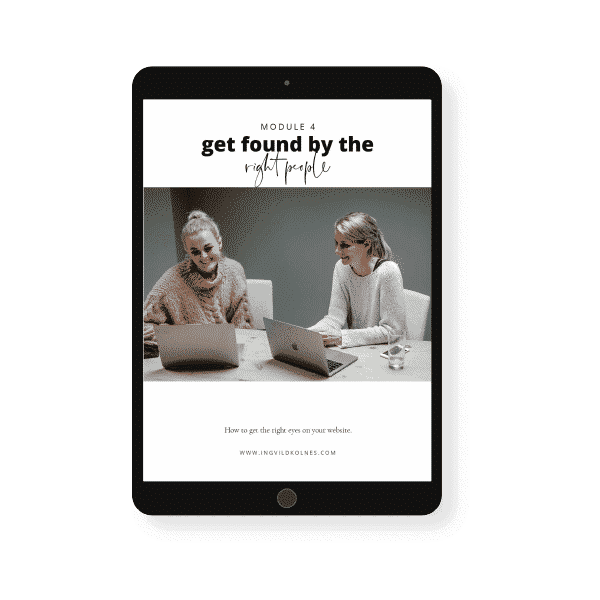 How to get people to do your marketing for you - FOR FREE!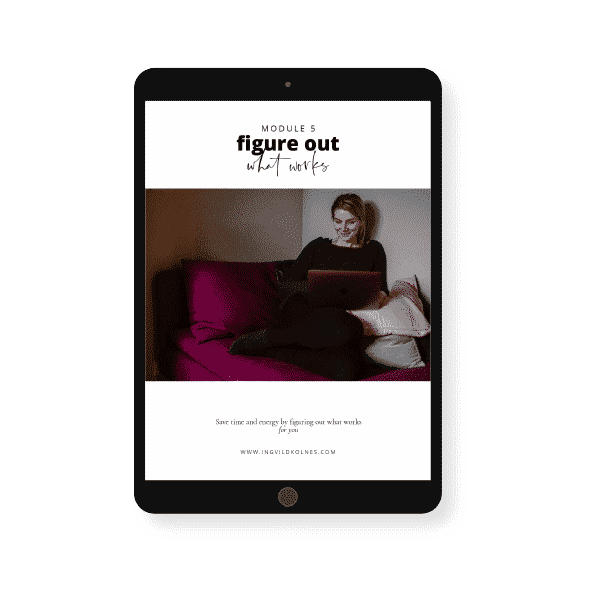 You'll learn what matters so you don't have to waste your time.
WEBSITE GUIDE

A guide to help you improve your website, so that it is working for you.

DEFINE YOUR DREAM CLIENT

You need to know who you want to work with before you're able to actually photograph them. Marketing to that certain someone is SO much more powerful than trying to reach them all.

GET BOOKED, NOT GHOSTED

Designed to help you book those who inquire with you. This kit is what you need to create a unique email response.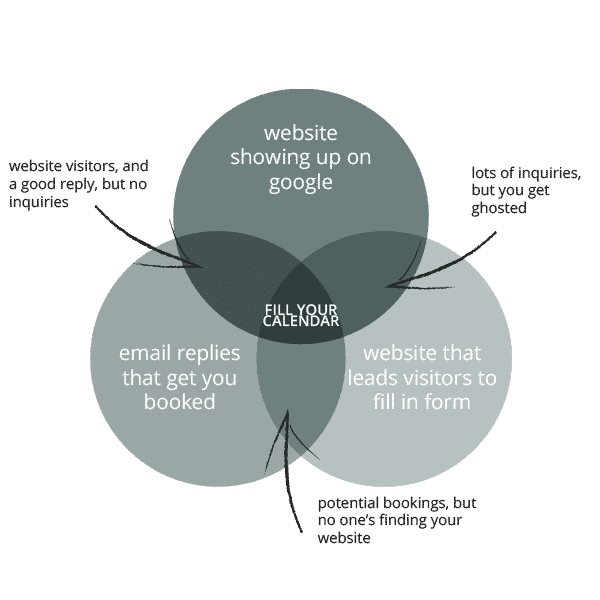 prep
PRE-WORK
You've got too much on your plate already. That's why I've made this SO easy for you. As soon as you sign up you'll get access to the bonus content that I recommend that you go through before the actual course.
watch
VIDEO LESSONS
Step-by-step videos with all the things you need to know - and none of the fluff. 
If you don't know anything about how to have a strategic website or google, this course has got you covered.
The course itself is DIY at your own pace.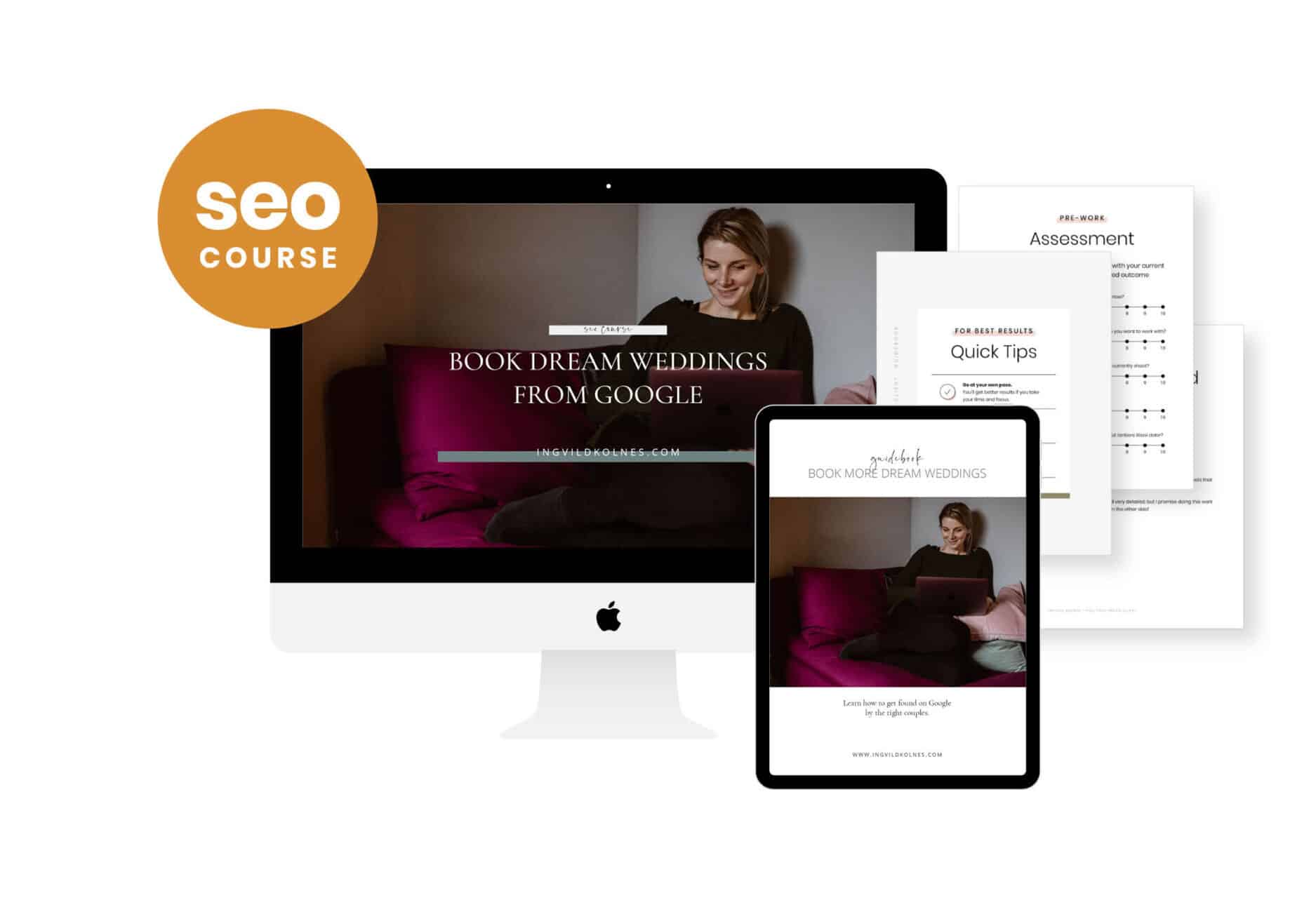 A mentor for talented photographers who want to have a profitable business. A business where you make good money and attract clients you love working with. All while maintaining a healthy work-life balance.
I thrive on learning and growing my business, and I've gathered all my knowledge to give to you. Why? Because I've been there.
I've made all the mistakes and taken all the detours. I've charged way too little and taken on every wedding in sight without a second thought. This led to both burnout and working with clients I didn't truly resonate with.
I made this course because I've seen how many photographers struggle to get to work with their dream clients, and I'm here to show you it doesn't have to be so hard.
I've definitely been there. My website used to be invisible on Google, and I got my clients through hard work! Some from social media and word of mouth, and some through paying for listings on directories and wedding blogs. Some of them were amazing, and some didn't quite get me.
It all changed a couple of years ago. I finally cracked the google-code and my website was showing up on the first page. Not just for one keyword, but for whichever I decided to focus on. This has led to a huge increase in leads showing up in my inbox, I'm able to charge more for my services and most importantly- the clients I book really want to work with me (and I them).
This course includes the steps and methods I've used to show up on page #1 of google, which has led me to work with my dream clients.
now it's your turn to create
a long term marketing strategy
Start booking dream clients for your photography business.
The course is only $594. And let's be honest - you'll make your investment back as soon as you book just ONE more shoot.
VAT is added for clients located in Norway.
it's a great course and I recommend it
After taking this course I've gotten bookings and a better score on google.
Jeanett Solheim
// Photographer, norway
let's fill your calendar with dream weddings!
Frequently asked questions
This course is for you if you're a photographer who want to be found (and booked) by clients that you really connect with. It's more than "just" an SEO course, because we'll also make sure that you're reaching those clients that you LOVE, and not just anyone. The course is for you if you are willing to spend a bit of time going over the course material and implementing some changes and putting in the work needed to see results. You need a bit of patience as SEO is a long-game. 
You should know how to change various things on your website, or be prepared to find someone who can help you with it. Different platforms require different approaches.
You should also be comfortable with writing your own texts, as text is important to have on the website.
We'll also go over various "tools" you're recommended to have, and even if you're shown how in the course, you should be comfortable enough to set it up and connect with your page, or ally yourself with someone who can help.
Go for it! You might be able to find what you need if you spend some time researching and testing things out. But this course will save you SO.MUCH.TIME. And not to mention frustration. There's no guesswork involved. This tried and tested method is for wedding photographers like you. These are tangible steps and examples of how your photography website can show up in the Google searches typed in by the kinds of clients that you want to work with. 
No, no one can promise you that. This course covers the steps I've used that have taken me to page #1 for many keywords.
It depends on how committed you are and how much work you put in- and the state of your website right now. However, the content you create can also be used on your social media, and the improvements you make on your website will create a better user experience which will give you instant effects. Generally speaking it takes a few months for the effect to kick in. Patience, my friend!
YES! Imagine leads filling up your inbox all without having to pay for advertising or having to post on Instagram daily. The course is packed with bonuses and valuable content. And if this course gets you even one more shoot, it's worth it!
You can. It will cost you a lot (SEO experts often cost you $1000+ a month), and you'll be dependent on someone else, but it's totally your choice.
Pre-sale is starting now, and the course will open on August 7th.
This course isn't program specific. I will say that a WordPress platform gives you the best chance of showing up on Google, which I recommend. Sometimes even a Squarespace, Wix or Showit will work fine.
The content information is still valid regardless of platform, and it is possible to do well. Just note that you might not be able to customize and adapt everything.
Anyone not willing to put in the time and effort it takes to get results. Anyone expecting overnight success or always have excuses for why they can't do something.