72. The difference between Photography and Videography + balancing Work, Life, Mental Health with Maria Broström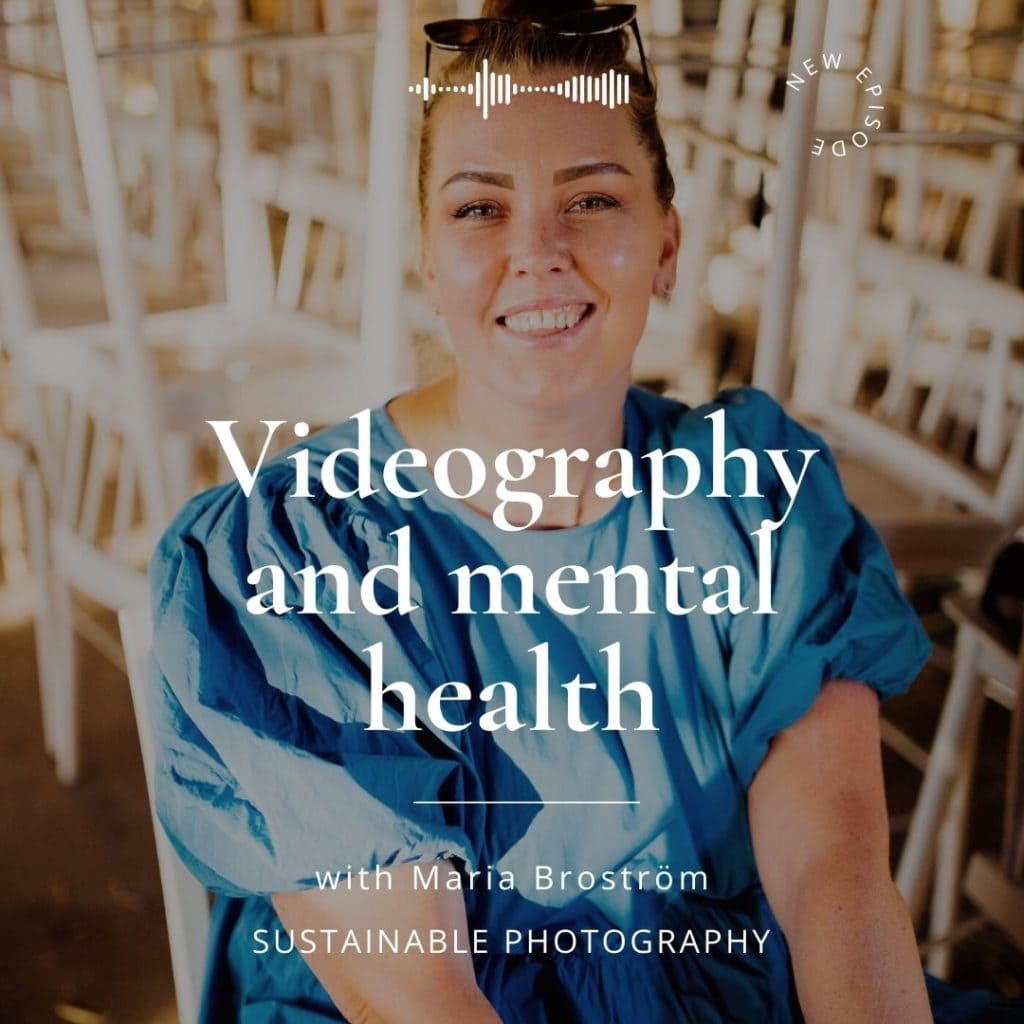 Do you ever feel overwhelmed and your day is filled with too many things? And then you keep going anyway?
Take care of yourself and ask for help before it's too late.
In this episode, you will get to know Maria Broström who is going through a hard time due to the demands of her business.
Maria Brostrom is a photographer and videographer from Sweden who's managed to create a decent career despite considering herself to be a technical failure altogether. She has come a long way by just being a pretty funny and nice person and has filmed and photographed around 100 weddings since she filmed her first wedding back in 2016.
Videography vs photography
There are some important differences between videographers and photographers.
With photography, you can take photos of the highlights, and then you can put your camera away. When you do videography you have to capture the whole scene from beginning to end.
That means that it can feel more labor intensive during the shoot itself, and then it takes a lot more time to go through all the material.
In addition, you have to spend time searching for the right music for your final video.
Balancing work, life, and mental health
Balancing work, life, and mental health is also critical for videographers and photographers. Working too much can lead to burnout, which can be detrimental to both mental and physical health. To maintain a healthy lifestyle and work-life balance, it is important to take regular breaks, make time for themselves, and practice self-care. Taking the time to take care of ourselves can help us stay energized, creative, and
productive.
Here are 5 steps you can follow to grow your business as well as take care of yourself:
1. Ask for help.
2. Charge more.
3. Focus on customer service.
4. Don't take on too many clients.

1. Ask for help in your business – and home
The first step for Maria to make her business more sustainable is to ask for help. Maria has always been a "yes-sayer", jumping into new opportunities before really considering the consequences. This has enabled her to build her career quickly but has also created an unsustainable workload. She has been doing all the work for her business alone, from taking bookings and managing emails to editing photos and videos.
Asking for help can allow you to focus on the creative side of your business, enabling you to produce higher quality work and ultimately charge more. This will also help you to take more time off, allowing you to avoid burnout.
Instead of feeling like you have to do everything yourself, learn to delegate certain tasks that you are not as interested in, such as accounting, marketing or website design.
Work to increase your prices and specialize in one kind of wedding so that you have time to focus on the creative side.
If you are getting more inquiries than you can handle, that is a sign that you can increase your prices. Asking for help is a necessary step to creating a sustainable business, and it is important to remember that it will benefit you in the long run.
Asking for help is not a sign of weakness. In fact, it is a sign of strength and resilience that an entrepreneur is willing to take the steps necessary to create a successful business. Asking for help is a critical element in creating a sustainable business, and the sooner one takes initiative to do so, the better.
Episode 24
2. Charge more
In order to charge more, you should focus on customer service and providing a specialized service. If a photographer or videographer is receiving more inquiries than they can handle, it is a sign that they can increase their rates.
Additionally, hiring someone to take care of the administrative aspects of the business can help free up time for creative elements. This way photographers and videographers can put their energy into the areas they are most passionate about, instead of the tedious tasks.
Finally, it is important to remember that charging more does not mean that clients are expecting more. It is possible to maintain the same level of quality while also charging more.
Charging more does not mean taking advantage of clients. In fact, it is a sign that you are an experienced professional who is serious about your business. Higher prices can help create a sustainable business, but it is important to remember that the priority should be on providing excellent service and creating an unforgettable experience for the client.
3. Focus on customer service
Offering more specialized services that require more time and effort, such as getting to know your clients better. This will make them feel more valued and give them a more positive experience.
Invest in customer service tools and programs to help make customer service easier. This can include automation tools that help streamline customer service processes, such as automated customer service emails, as well as a customer relationship management system to keep track of customer information.
Encouraging customer feedback can also help you. This can be done by sending out customer satisfaction surveys or asking clients to leave reviews on your website. This will not only help you identify areas where you can improve your customer service, but it will also give potential clients an idea of how you handle customer service. Additionally, it will show them that you are open to customer feedback and are willing to make changes based on their input.
Learn how to build your photography network community.

Episode 59
4. Don't take on too many clients to protect your mental health and niche down
You don't need to take on too many clients to be successful. By limiting the number of clients you're working with, you can ensure that you have enough time off to recharge and that you're not overworking yourself.
Another way to prevent taking on too many clients is to be proactive and make sure you're booking the right type of clients. By making it clear who you are the right photographer or videographer for you can ensure that you're working with people who appreciate your work and understand your rates and services.
Finally, it's important to set boundaries with your clients and make sure that you're not overworking yourself. It's important to schedule regular breaks and make sure that you're not taking on more work than you can handle.
Be sure to communicate with clients when they request additional services or changes to the project. This will help you to stay organized and on track with your projects. By taking the time to create healthy boundaries and practice sustainable business practices, you'll be able to avoid taking on too many clients and maintain a successful business.
Connect with Maria
Want more?
Ingvild Kolnes is the host of Sustainable Photography, as well as an educator for photographers, and is ready to help you with your photography business.
Learn more about the Sustainable Photography Program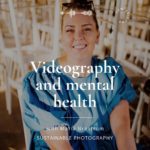 This podcast is all about education and inspiration for photographers. A sustainable business is profitable and lasting. Instead of short-term wins you want to make sure you're doing things that matter. Both to yourself, and to create the business you want. The goal of this podcast is that it will help you build and structure your business around your life, instead of the other way around.