78. How niching down can help your photography business with Cat Ekkelboom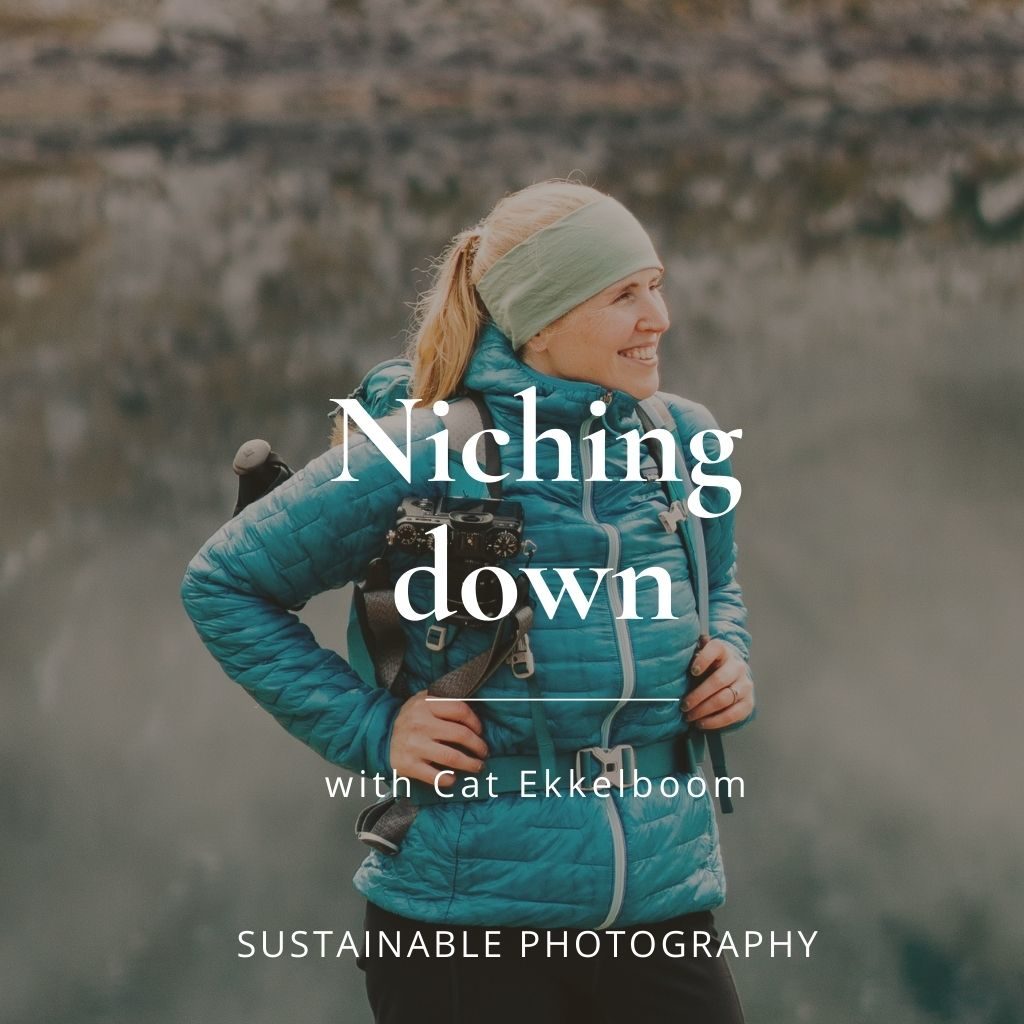 Are you a photographer who believes that doing everything, from newborn photography to weddings and branding photography, can bring more income to your business? If you do, here's something that you may want to consider. And that is choosing your niche in photography.
Niching down means having a clear focus on who your dream customer is and aligning your marketing to fit them – instead of trying to reach as many clients as possible.
In this podcast episode with Cat Ekkelboom, we'll talk about how niching down can actually increase your revenue. And why saying "no" to some of your bookings may help your photography business.
Cat Ekkelboom is a British photographer, ski instructor, hiking guide, and certified coach, living in the Austrian Alps. After starting her photography business in 2015, she quickly realized that traditional or big weddings weren't her thing. She created a super niche brand, called "Wild Connections Photography" that exclusively works with adventure-loving couples. While she used to shoot destination elopements across Europe, she has continued to niche down her business. She currently declines around 70% of booking requests, and now only works with her ideal clients in locations close to home in the Alps, knowing she can provide a far superior experience as a local expert and guide.
What makes a business sustainable?
Your business becomes sustainable if you're building your business around your life and the life you want to be living right now. If you don't absolutely love what you're doing, if what you're doing is draining for you, if it's not inspiring, if it's not motivating, then it's not sustainable because you can't keep doing it.
Why should you choose your niche?
To many photographers, choosing their niche may seem like losing clients: When you choose a niche, you're saying "no" to pretty much everything else and focusing on only one thing. Which means turning down so much work. But you shouldn't think of it like that.
You can do different things. Cat, calls herself a multi-passionate entrepreneur, as she keeps on focusing on things she loves to do. She keeps different things separate. Unless there's a very logical reason for them to be together, they stay separate.
It's actually a journey, it's a never-ending process. It's constantly stripping out the things that don't bring you joy. You can link it closely to your personality, or your interests outside of photography.
When you have your niche, you and your brand become more than just a commodity, or just a service that could be compared with other people, because what you can offer is different from the other photographers.
Learn why should you find your photography niche

Episode 21
Choosing your niche
Most photographers think that the market is very saturated. They think there are just too many photographers and not enough clients. But if you think about it, this gives you a great opportunity to stand out.
Learn how to stand out as a photographer and get booked

Episode 11
If you're in a place where there are tons of photographers, you really have the option to choose to have just a few clients; the ones that you have most in common with.
Having "too many" photographers around can be a good thing. Instead of just saying "no" to clients who are the wrong fit for you, send them to someone else. Then both of you'll be happy because you'll be freeing up space for the right clients and the other photographers around you will get to do what they most want. Chances are that you don't actually want the same things. You're just too scared to admit it and to start saying no to the things that aren't really what you want to do.
How do you choose your niche? Look at your current and upcoming clients and actually go through them. Choose which ones you loved working with. Or the ones that you are excited to work with in the future. That will help you narrow down what kind of niche to focus on.
Pricing for your niche photography
If you are the best, no one expects you to be the cheapest. And if you're the cheapest, no one expects you to be the best. But they are also times when clients who choose cheap photographers still expect you to be the best.
Having a niche is so important. you become so unique and specialized that it's seen as being worth more, and that's what makes it more desirable.
People are willing to pay more if they don't want the same service or the same experience as they see all around. They want something different. When they see you are more expensive than others, they usually think this is the better higher quality option because it costs more. This is also why you want to know your client.
Learn the value of high prices

Episode 19
But you also have to know that not everyone will book you. It's a hard pill to swallow, but that's the reality, you have to let it go.
Saying "no" actually gives you more
When you say "no" to getting booked, it's because it's not a good match. There's nothing wrong with you or with your clients. Time spent doing things that don't give you joy takes away time for you to be doing what you really love. And that gives more opportunities for your photography business to grow.
Here are some tips that you can focus on:
When you think your client is not a good match for you, you can refer them to another photographer who you think can help them and give them what they want and need.
Choose your battles, and let go of clients who don't match your brand.
Stay in touch with your values. It will help you to create your dream client profile and choose what brings joy to you and your business.
You should definitely become the expert in your own local place first. Then you can branch out to a bigger place if you want and need to.
Communication and connection are important. You need to be able to communicate with your clients and give them the very best.
Learn to target the right clients using SEO and other ways of marketing.
What Cat wants you to know
A niche can be an editing style or a destination, it can be anything. And there's no such thing as "too niche". The smaller your niche, the more you can charge. Choose the niche that brings you joy, and create your own story and your expertise.
Want more?
Ingvild Kolnes is the host of the Sustainable Photography Podcast, an educator for photographers, and is ready to help you with your photography business. The Sustainable Photography Program is back to give you the knowledge and tools you need to create a thriving photography business that's built to last.
Learn more about the Sustainable Photography Program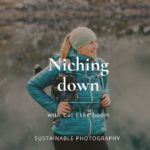 This podcast is all about education and inspiration for photographers. A sustainable business is profitable and lasting. Instead of short-term wins you want to make sure you're doing things that matter. Both to yourself, and to create the business you want. The goal of this podcast is that it will help you build and structure your business around your life, instead of the other way around.