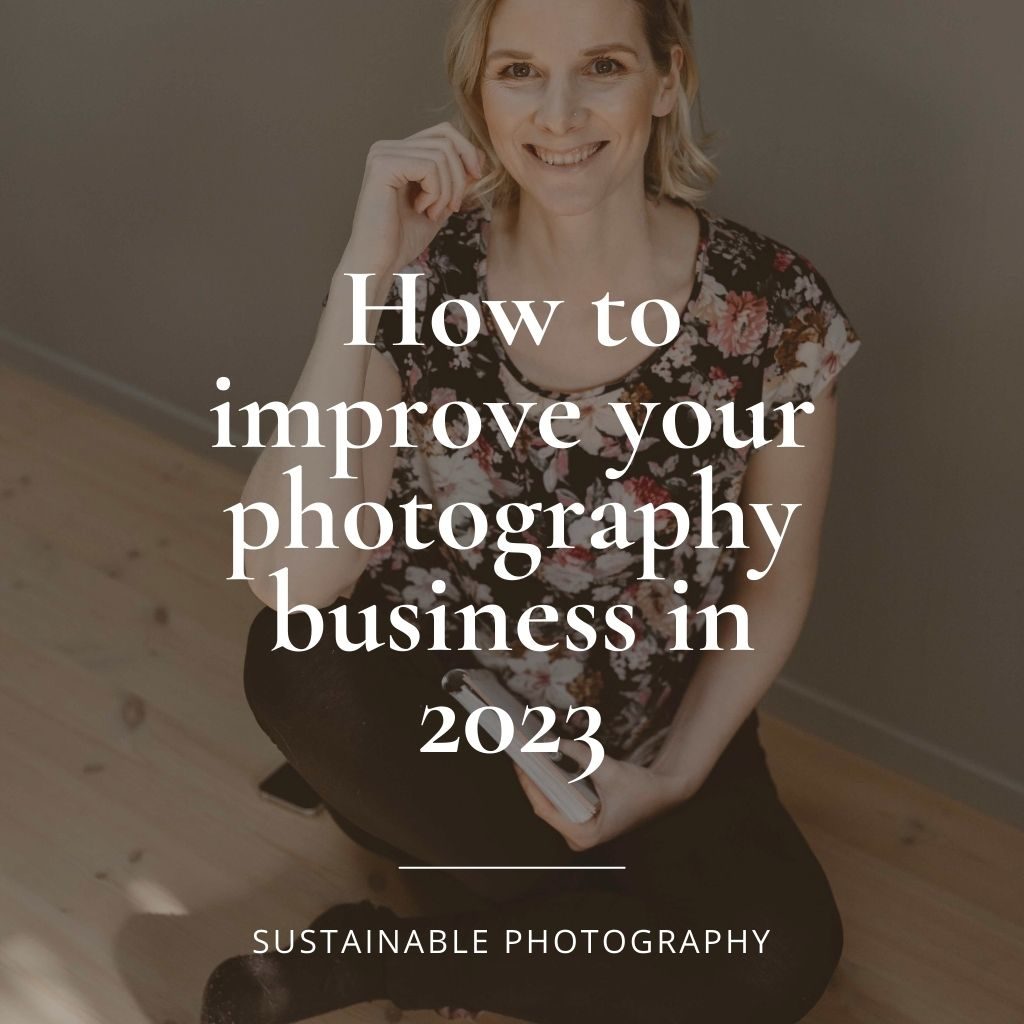 What does it take to grow your photography business in 2023?
As a photographer, you want to create a solid foundation for your business.
You should make sure you are standing out so that it's easy to tell you apart from other photographers around you.
Here are some tips on how to improve your photography business in 2023.
Set the foundation for growth.
Too many photographers now look alike. And many are just blending it and that makes it harder for your clients to see that you're the right fit for them.
So how do you become more visible? Find out what makes you unique and do more of that. You can look to see what others are doing, but only to find out how you can do things differently.
Be clear on what you want to do and who you want to work with. That way you can speak to that client, instead of trying to be the right fit for anyone. Because – that doesn't work. You'll get so much further if you make it clear what you do, and for who.
The final step of creating a foundation is to set goals you can measure so you can keep track of how you're doing. That way you know if you're headed in the right direction or if you need to change anything along the way.
Learn how to set the right goals

Episode 13
Focus on digital marketing. 
The best way to get found by photography clients is through your website. You should optimize your website and the content for it to show up in relevant search results. It lets you get booked in a passive way instead of only depending on regular posting on social media.
You should never depend on just one source of marketing. Anything can happen, and you want to play it safe, so find your favorite platform, be it Pinterest, Instagram, Tiktok, or Facebook. If no one has ever booked you on Instagram, maybe it's not worth the 2 hours a day you spend on there.
It's getting harder and harder to avoid doing videos. You can create longer informative videos for YouTube and use smaller pieces of that and add them to your Instagram or Tiktok accounts. Repurposing is a big time saver, and if you're strategic about the content you create it's really going to help you out.
Learn Instagram tips for photographers with Kristen Sturdevant

Episode 40
For example, you can decide on one main place you want to create content for. Your blog, podcast, or YouTube channel. Since this is a bigger piece of content, you can split this up into many different pieces to post on other platforms.
Don't forget about the real people around you. 
Be sure that the service you offer is top-notch because that's the best way of getting referrals. Treat people nice, deliver more than what you promised (or promise less than you're intending to give so that you don't exhaust yourself).
Focus on building connections with local vendors and photographers around you. Your clients can be so valuable in getting you new bookings. And remember that you're allowed to ask for both referrals and reviews that you can use for testimonials.
Learn how to get the best testimonials

Episode 23
You should also send referrals and give reviews to people you like, support local businesses, and build real friendships with people. It's important that these relationships go both ways.
Manage your business
Set aside time to work ON your business. Make sure you have time to get organized and build systems. Take the time to learn new things and track your money.
Creating a more streamlined workflow, automating, and outsourcing some tasks can save you so much time.
Learn how to improve your photography workflow and save time with Charlotte Isaac

Episode 36
Be sure to invest in yourself and your business. Join a workshop, go to a conference, or get a new mentor. You'll get so much further if you get help from someone who's done what you want to do before you.
Want more?
Ingvild Kolnes is the host of the Sustainable Photography Podcast, an educator for photographers, and is ready to help you with your photography business. 
The Sustainable Photography Program is about to start again. This program is designed to give you the knowledge and tools you need to create a thriving photography business that's built to last.
Learn more about the Sustainable Photography Program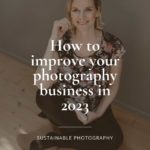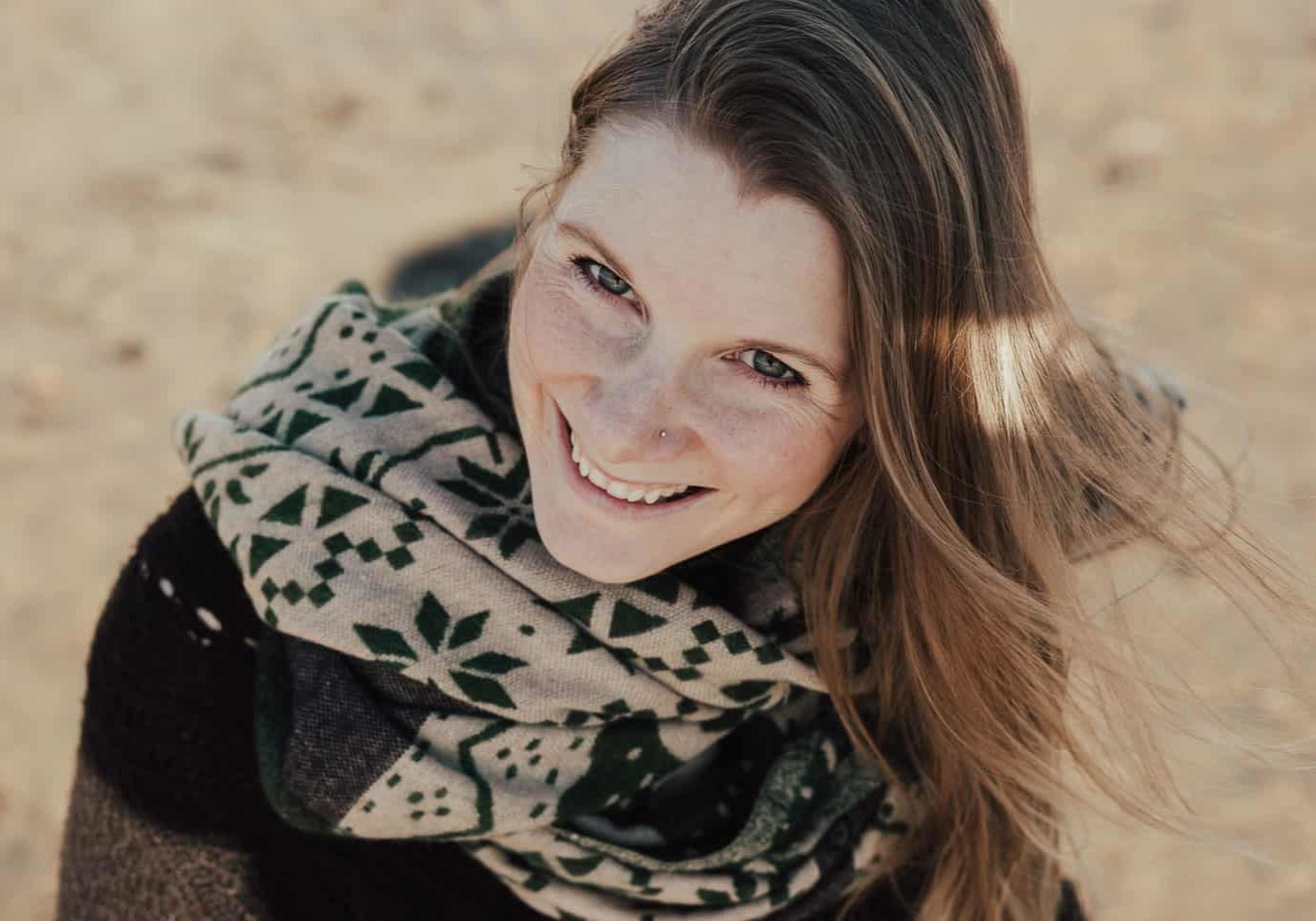 This podcast is all about education and inspiration for photographers. A sustainable business is profitable and lasting. Instead of short-term wins you want to make sure you're doing things that matter. Both to yourself, and to create the business you want. The goal of this podcast is that it will help you build and structure your business around your life, instead of the other way around.