70. Grow your photography business with a team of associates with Grace Troutman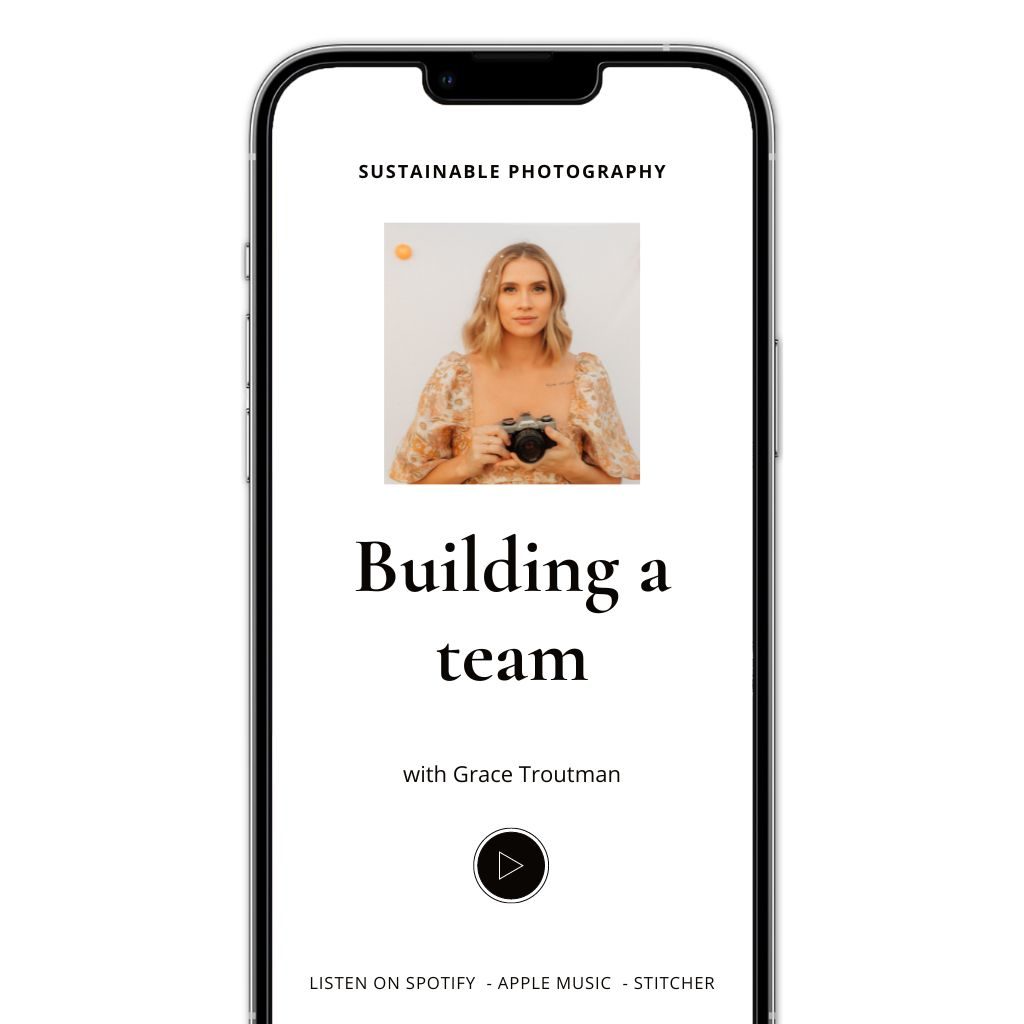 Are you a photographer who's getting more inquiries and bookings than you can handle? Are you burdened by the thought that you can't even take some days off?
If the answer is yes, maybe it's time for you to grow your team of photographers!
In today's podcast episode, Grace Troutman will share with us how to grow our photography business by hiring a team of photographers.
Grace Troutman is a destination wedding photographer and educator based in Iowa. She runs a team of associate photographers who shoot under her brand, Grace T. Photography. She creates a work-life blend while growing her business and looking over her two kids.
You might be the type who does all the jobs in your business, from answering inquiries to shooting, editing, and marketing. Having all cups in your hands might really take a toll on you, and it can really hurt your photography business. So how do you make your business sustainable?
Sustainability and creating boundaries
You, as the photography business owner, have to realize that in order for you to create a sustainable business, you have to create boundaries. You don't have to do everything. At some point, you will realize that your business is not a one-person team.
When you create your boundaries, you give yourself space to do the things you like and create more time to grow your business. Have someone help you out by hiring people who can help you with your business – and yes that can include taking on photography assignments.
You can free up so much time by letting someone handle parts of your business. And the time you save can give you more time to do shoots, or focus on building your business. Which means higher revenue.
Growing your team
If you want to save your time and spend it on more important things for your business, it's time to build a team!
When you build your own associate team of photographers, it's a good idea to look for people who are like you. Why? Because the couples who want to work with you want a photographer who has a similar style, energy, and vibe.
In the case of Grace, all the shoots still get her editing style. Editing can also be taught to your team so you don't have to do the actual editing yourself. Outsourcing can free up your time so you can focus on what you do best and what you love the most – and what makes you more money.
When you get your team, you should also do training and photo sessions so that you can make sure that the quality and style of your results are the same.
The benefits of having a team
Oh, the wonders your team can have on your business! At first here you are doing all the shoots, and now you have a few photographers who can do it simultaneously. Your brand and company will expand and grow to greater heights than you can imagine.
It's a win-win for you and your team. You grow your brand and company and your photographers get the experience and income that they need. Plus, your photographers are only focused on shooting and are not gonna worry about doing the business side, while you, get more time for yourself and other things.
What are the risks of building a team?
There are risks when you hire a team, sometimes there will be emergencies and you will have no spare photographer to fill in. It might be an unusual scenario BUT it can always be prevented. Don't book out all your weekends. Say you have 4 photographers plus yourself, don't book five weddings on the same date. It's always better to have one available photographer.
Or if it really comes down to the worst scenario where you have no photographer available, you can always ask around your network who's available. That's why joining communities are important, it may be a bit hard to look for one but you just really have to be prepared always for those situations and hope for the best.
Learn how to build your photography network community.

Episode 59
Are you ready to build a team of photographers?
You have realized the wonders of having a team in growing your business, but are you ready to build one? Grace shares that for beginners, you should go through at least 3 seasons on your own just to figure out your shooting style, what you can give to your clients, the experience your services can provide, and how you manage your client's expectations. When you get these things locked down, it's easier to look for people who can be part of your team.
Having a team is a huge responsibility but look at how it can help you with your business. The risk is smaller than the gains. To help you, here are some tips:
Always set goals and follow them. 
Build and foster a team, make sure that the people you hire are a part of the team and who can represent your brand
Make sure you can be friends with your team too. It's important that you get along well with your team.
Hire a virtual assistant who can help you with doing admin work like answering inquiries, sending out contracts, and many other things.
Set up a good system. You can also automate tasks in your business.
Look for other ways to have passive income. You can sell prints, upsell albums, etc.
Check out online tools that can help you. Pic-time is a good system where you can send out emails and let everyone you're running sales.
Create timelines for your team.
Set boundaries and be more productive. If you have kids and you need time with them, it's important that you set hard boundaries like scheduling your time doing business and making time for your family. Having a work-life blend that is not toxic for your and your photography business is so important.
Remember that the more time you save from doing things, the more time you can spend on growing your business. Just be consistent in marketing your brand and with a good team on your side, you'll be growing your photography business.
What Grace wants you to know about building a team of associates
Learn how to set your boundaries and build your business first before you can hire a team of associates. Having someone to help you grow your business will save you so much time. Get that work-life balance. Plus, it's enjoyable to work with people who have the same vision as you.
Connect with Grace
Want more?
Ingvild Kolnes is the host of Sustainable Photography, as well as an educator for photographers, and is ready to help you with your photography business.
Learn more about the Sustainable Photography Program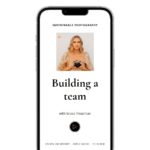 This podcast is all about education and inspiration for photographers. A sustainable business is profitable and lasting. Instead of short-term wins you want to make sure you're doing things that matter. Both to yourself, and to create the business you want. The goal of this podcast is that it will help you build and structure your business around your life, instead of the other way around.