60. Ready to go all-in in your photography business with Inger Paulsen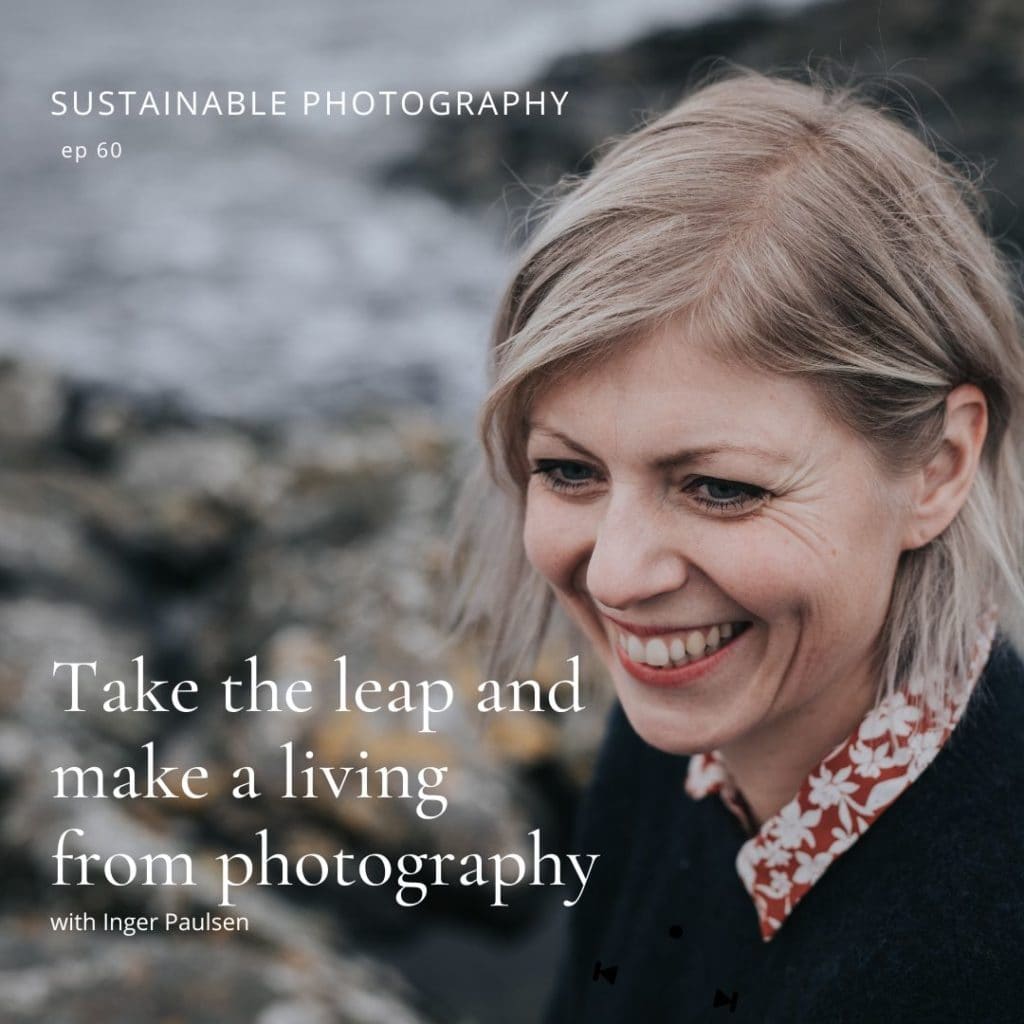 Inger Paulsen is is a wedding and family photographer in Bergen in Norway who creates photos that tell the story of the people who are in front of her camera in a beautiful and authentic way.
Business photographers start out as passionate photographers who love to shoot and be creative with their photos. It turns out that there's so much more to the job than just taking photos. Inger is one of them and recently, she enrolled in my mentor program. You can also take that big leap in your photography business as she did.
Overcoming challenges and taking the big leap in the photography business
One of the biggest challenges is overcoming the wrong mindset of thinking that you're not good enough. What's worse is when you think that people will not be willing to pay you for your services. Some days, you'll think of the good things, and other times, you feel terrible and want to give up.
Another challenge is dealing with clients because you have to meet them and what they want. There's also pricing, you have to adjust it again and again because it's not a one-time thing. You have to cover your expenses that also increase because of inflation and so many factors
It's a never-ending process. So how do you avoid this? Accept that there are good and bad days and have photographer friends to cheer you on.
Learn how to achieve an abundance mindset with Aislinn Eileen

Episode 50
Setting your prices
It can be really challenging to set your prices. You have to, at least, be profitable. Make sure you're not doing a lot of work for no money.
Aside from setting your prices and making sure that they are profitable, you also have to make sure you're reaching the right clients. To the wrong clients, your prices might be either too expensive or too cheap. 
Learn the value of higher prices.

Episode 19
Jumping from part-time to full-time photographer
Taking the big leap is not an overnight decision making. It can take months because you have to prepare for things like marketing, renting office space, and a lot more. You also have to mentally prepare for it!
To some photographers, it might be overwhelming because you also have to study the business side of it. Just follow your passion and enjoy the process. 
Learn the 7 pieces of sustainable business.

Episode 53
Tips on taking that big leap in your photography business
Here are some reminders for you:
It's never too late to follow your dream
Find your dream client
Ask questions from people who you think can help you and your business
Use social media to connect to people and potential clients
Ask to be a second shooter in events or a niche that you're interested to explore
Join workshops 
Celebrate small wins
Manage your time well


Learn from my mistakes in doing photography business.

Episode 43
Connecting with a coach or mentor
The most important thing is to connect with coaches or mentors that can help you build your business. It's an invaluable investment to join courses and workshops since it's never too late to learn new things.
Inger has connected with me and has started learned about the business side of photography. She'll be learning about how to create a good business and how to find her dream client. If you want to join us in the Sustainable Photography Program, you can still make it. Registration ends on November 23 (Wednesday) CET. 
What Inger wants you to know
It's never too late to follow your dream. Reach out to other photographers for help and for tips and join courses to learn more especially the business side of doing photography. Always look forward to the exciting future ahead of you and your photography business.
Connect with Inger
Want more?
Join the Sustainable Photography Program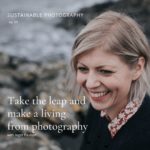 This podcast is all about education and inspiration for photographers. A sustainable business is profitable and lasting. Instead of short-term wins you want to make sure you're doing things that matter. Both to yourself, and to create the business you want. The goal of this podcast is that it will help you build and structure your business around your life, instead of the other way around.