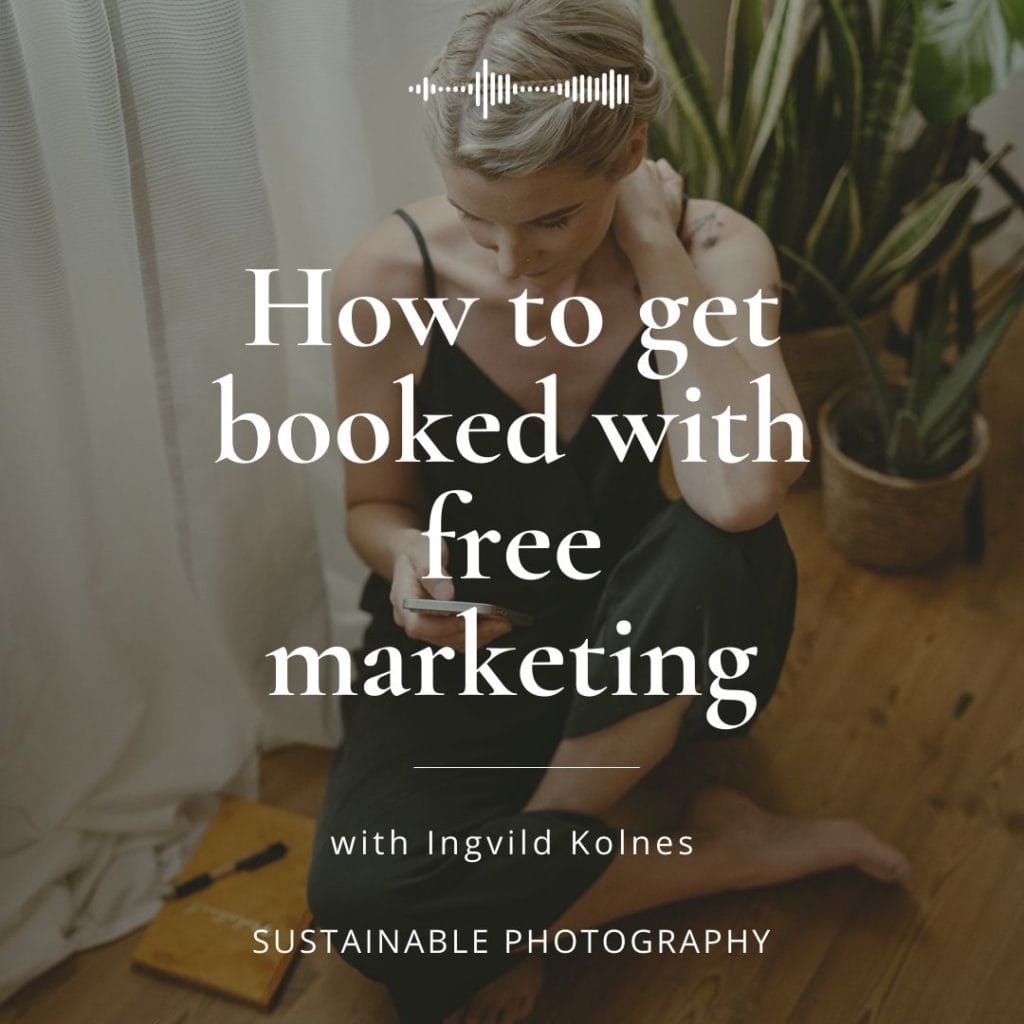 Marketing is more than using your website or sending out mass e-mails to promote your photography business. Word of mouth is also a powerful marketing tool that does wonder at so little cost for you.
Word of mouth is when you hear about a product or service from someone who's telling you as it is. It can be a good or bad thing, and since it's from a personal perspective, you'll likely believe it's true.
Importance of marketing
Whether you mean to or not, your business is probably already affected by word-of-mouth marketing. Your clients are out there doing it for you. Hopefully.
Influencer marketing is a well-known, established marketing strategy by now. But what you might not have thought about is that every person or client you have has the potential to influence someone to also become your potential client.
It's simply because you trust your friends and your family. And if they tell you to use a certain brand or business, you're likely to take their word for it. Same if they tell you about a great experience they had with that certain brand.
Social media can also be word-of-mouth marketing. But it depends on how you use it and what your focus is. So if you're collecting followers, that won't get you as far as if you're building relationships with your followers. The more invested your followers are in you, the more likely they are to recommend you to others.
Learn how to manage your client's expectations and improve your business.

Episode 51
Making the most of your marketing through word-of-mouth
Of course, a big part of marketing is making sure that we're reaching the right people. This is also the reason why word-of-mouth marketing works so well. It's because people only share stories with those we think can benefit from hearing about them.
It's also important to know that it is most effective when you're selling something at a high price. Something that will normally include a lot of research such as wedding photography or something that you are invested in or something that means a lot to you.
Another reason why word-of-mouth marketing is so powerful is that it just keeps going; the word keeps on spreading since people will share their experiences with someone. And that someone will also share it with someone else. That is why this marketing has endless potential for you and your business.
There are many ways word-of-mouth marketing can take place:
A happy experience being shared by your client with his or her friend
Your social media post getting shared
Offering some kind of incentive to someone for mentioning your services
Learn how to know what your clients feel.

Episode 33
Getting good at marketing
The first thing you can do is to get good at what you do. Make sure you give your clients a great experience and a good result. You can ask them to share their experience with their friends and family.
Also, you can ask them for reviews and maybe you also wanna set up a referral scheme. You can offer a percentage off their next photo session if they refer a friend. Or if you create social media posts that are likely to get shared by your clients (or other people).
But be careful because some photographers end up creating marketing material for other photographers, and that's not who you should be targeting.
The best way is to be intentional with who you are, what you value, what you believe your clients value, and what they need and want from you. This will make everything so much easier.
Learn how to get the best testimonials from your clients.

Episode 23
Key takeaways
Word of mouth goes both ways with or without you being aware of it. This is the reason why treating your customers well is important. You have to treat them well and make sure that you're building an experience where you also manage their expectations.
Information is so important and it doesn't help you to be right if your client isn't aware of it. If you wanna learn more about this or anything else when it comes to marketing and pricing and making sure that your clients have a great experience, you should get on the waitlist for the Sustainable Photography Program. It opens up again this fall and I know you would love it!
Want more?
Learn more about the Sustainable Photography Program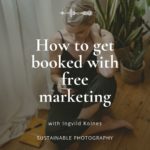 This podcast is all about education and inspiration for photographers. A sustainable business is profitable and lasting. Instead of short-term wins you want to make sure you're doing things that matter. Both to yourself, and to create the business you want. The goal of this podcast is that it will help you build and structure your business around your life, instead of the other way around.