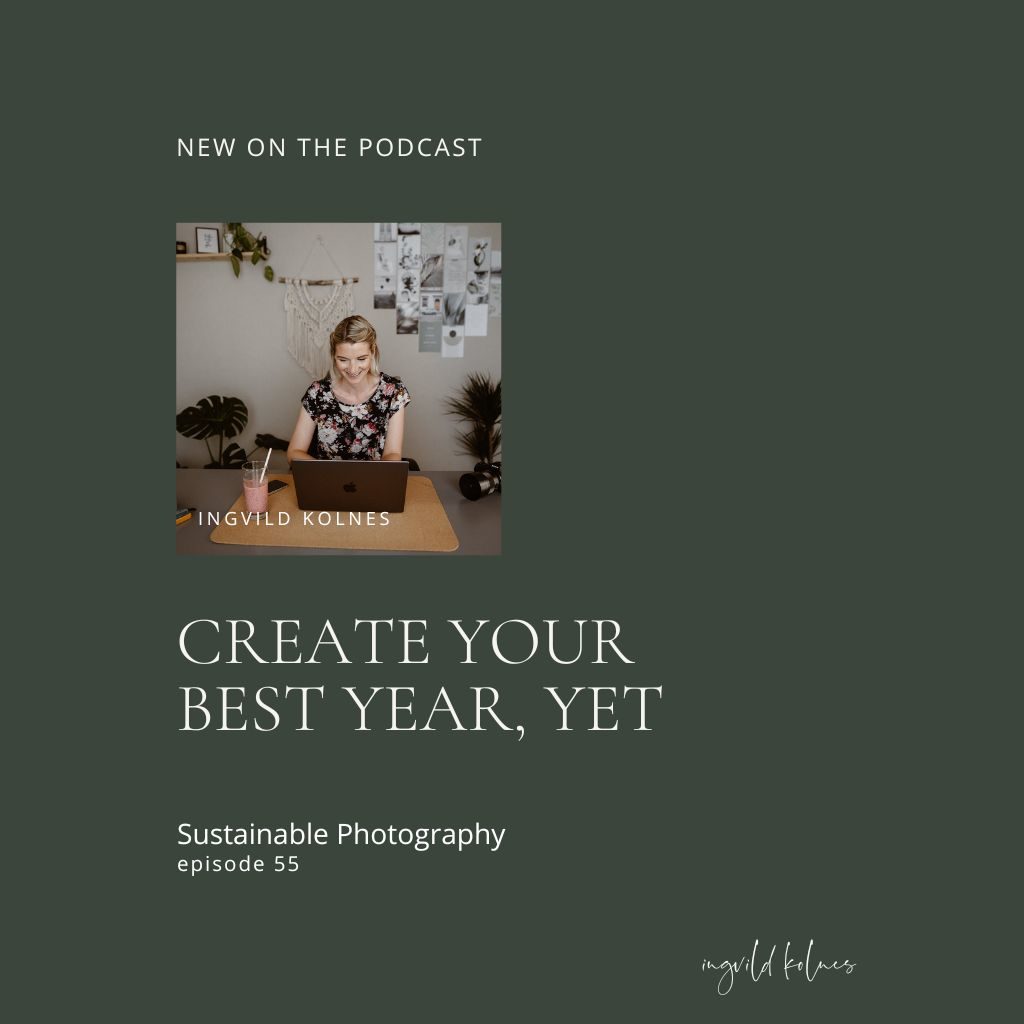 Since we're reaching the end of the year, it's time to start talking about how you can get the most out of next year.
The best way you can get the most out of your time is by planning.
So why plan?
The 80/20 rule
There's something called the Pareto Principle. It's also known as the 80-20 rule, and it states that about 80% of what happens comes from 20% of causes. That means that 80% of your bookings come from 20% of your sources. And 80% of your reach in social media comes from 20% of your posts.
When you become aware of the 80/20 rule, you can start digging into what is working for you and what is happening in your business. You'll know what to focus on moving forward and choose the things that you're getting the most out of.
That will stop you from wasting time. You'll stop doing the things that there's no point in doing. And those are the things that are just keeping us busy. You're so used to doing it, you think you have to do it, and you've never really checked to see if it's working or not. And this is so common for all of us.
When to say yes and no
Remember that you only have 24 hours a day like everyone else. And you can only do what you have time for. So whatever you say "yes" to, be intentional about that. Because every time you say "yes", you're saying "no" to something else.
It could be anything from getting more sleep, to having more time with your family, or to eating better. You know those things that you're not, in general, saying "yes" to, they're just happening. But if you say "yes" to doing more shoots or shoots that you don't want to do, doing all your marketing, or editing by yourself, then in effect, you're saying "no" to other things you could spend that time doing right.
Learn when and how to say "no" to clients in podcast episode 37.

Episode 37
How to make the most out of your next year
Define your values and what matters most to you
Once you know what your values are and what truly matters to you, it becomes so much easier to prioritize. Your values might be anything from adventure to freedom to love or security.
If you are the kind of person who values security, but you're doing things that aren't secure at all, there is a clear mismatch.
And if your values are all about home, life, and family and then you're booking adventure elopements far away from home, then you're probably going to spend a lot of time doing something that deep down you don't want to do. This is why it is important to be clear about your values. Just because everything else becomes so much easier once you know.
Know what's working and what's not
It's time to dig down and find out what's working well for you. And what's not working so well for you. Then you can do more of that and stop wasting your time on the things that aren't working.
Create a dream board
Figure out what your dreams look like. What you're hoping you're going to do in your life and what you want. This is about creating a visual reminder for you, of the things that you want, feel, do, or accomplish.
Your dream board is a reminder that this is what you want and this is what you're working for.
Set specific goals
That might sound a little bit scary and over the top. But once you know what you want, you can create a plan and you can make that happen.
That can be in your life, in your business, or probably both. You want goals to reflect both. And it can be anything from how much money you want to make. Or how many clients you want to have, buying a new house, or having a bigger family. It can be anything you want.
Learn how to set the right goals in podcast episode 13.

Episode 13
Outline your calendar to plan your year
That does not mean that you're going to detail out everything you're going to do a year from now. It just means that you can block off time to do things that you want to do. If you've planned time to do something, you're so much more likely to do it.
Once you know what you want and your goals are, you need to figure out what it will take to actually make it happen. So if your goal is to double your revenue in the next 12 months, you need to see what it'll take to make that happen. This can be increasing your prices, getting more bookings, or maybe a combination.
Learn how to book photography clients through sales calls with Carissa Woo in podcast episode 30.

Episode 30
That means that you need to set aside time to update your new prices. You can do more marketing, or even learn more about marketing. If your goal is to have more time with your family, how can you make that happen? Do you want to make sure you're not working on weekends?
Only you can decide how to do it. But once you know what's important to you, you can create a life that looks more like that. Along the way, it's also important to do some regular check-ins. And just how to see how your plan is going along. And also what you're doing in terms of like reaching your goal.
Learn how to improve your photography workflow and save time with Charlotte Isaac in podcast episode 36.

pisode 36
Key takeaways
The best way to create your best year yet is to start planning. A good plan is a half-done project. Before that starts up, you're invited to join a minicourse that starts on October 31st. It's where we're going to work towards creating your best year yet!
If you want to enroll in my mentor program, you should get on the waitlist for the Sustainable Photography Program. It opens up again this fall and I know you would love it!
Want more?
Learn more about the Sustainable Photography Program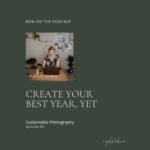 This podcast is all about education and inspiration for photographers. A sustainable business is profitable and lasting. Instead of short-term wins you want to make sure you're doing things that matter. Both to yourself, and to create the business you want. The goal of this podcast is that it will help you build and structure your business around your life, instead of the other way around.