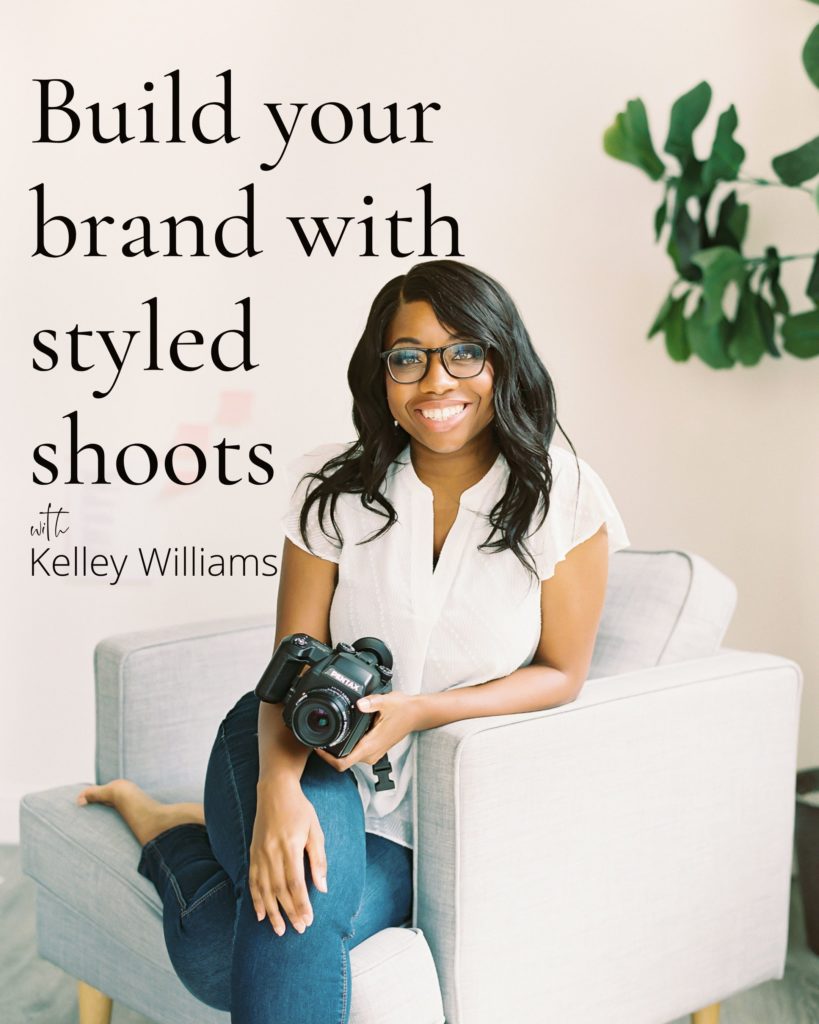 Kelley Williams is a hybrid wedding photographer and educator from Maryland and currently living in California. She specializes in vibrant photography and is a professional third wheel for her couples. Her work has been featured in many of the top wedding blogs in the US and UK. Kelley is passionate about helping other photographers create a brand they love and build genuine connections with their clients and other vendors in the wedding industry.
Styled shoots reflect the vision and creativity of photographers. These shoots can be as extravagant or as simple as it gets as long as it resonates with your branding. The goal is that your work and brand start attracting your dream clients.
On building a sustainable business
As creatives, it's easy to fall out of love if you're not feeding your creativity. As long as you're consistently energized, you're good to go.
Aside from being consistently creative, you must also think of having a consistent amount of clients. This is because you also need to save for your retirement, business expenses, and time off. Most importantly, you need it to take care of yourself and your living expenses.
Having a business that lights you up creatively and also makes you feel good can make your business sustainable.
What makes branding good? 
You can imagine branding as a promise that you make and keep. This promise is not just for yourself but also for your clients. All of that is reflected in your brand. And that is what gets you booked.
Think about the promise you make to the couples or clients you have. What kind of experience does your brand offer?
When they see your portfolio, what are they going to get? What your brand promises is what will make your clients buy your services.
Learn the importance of branding with Danielle Garber.

Episode 4
Styling shoots
Styled shoots can really help you build and promote your brand. Why? Because clients can only book what they see. Your portfolio shows what you're capable of as a photographer. So if you're a destination photographer, they need to see that you're capable of traveling to destinations and shooting with all the traveling and stuff. If your portfolio doesn't reflect that, why would they hire you?
This is the reason why style shoots take a big part in branding. You are designing and creating something that is going to be an advertisement for your brand. You have that full control and creativity to show your best. Your best will attract the right clients you're looking for and those you want to connect with.
Learn more about Branding photography with Jessica Hanlon.

Episode 50
Connections and relationships with other vendors
The wedding industry can be a pretty big or small world for photographers. When you have good relationships with other vendors, the industry becomes a smaller world. You want to make sure that these vendors can recommend you fully because they have worked with you. And they have seen the quality of work you can deliver.
Working with planners is also a great way to build relationships. But remember that it is also important for photographers to experience designing their own shoots. It makes your vision yours and it also reflects your brand. You also build those individual relationships like in a typical wedding. Just remember to make your work reflect your brand.
Setting up of styled shoots
You can set up style shoots where you do everything or where you collaborate with someone else.
Some tips to help you:
Start small, you can connect with a florist and a model who can bring their own wardrobe.
Connect with a planner that can help you reflect your brand as well as their own.
Delegate to save time. Learn how to get help with tasks that you're not that good at.
Stand out with your styled shoots
The first thing you need to stand out with your styled shoots is to take a critical look at what you need.
Get clear on who you are and what your brand is. You also need to identify what you need in terms of your website or in your portfolio. Going through inspiration from Pinterest may help you. You can look at interior design, color palettes, textures, etc. Don't forget to think about who your dream client is when you look for inspiration, so you know what they are looking for.
Learn how to use Pinterest to get new clients on autopilot with Kate Wilkinson.

Episode 14
It can be quite expensive to create shoots with all the props and different setups. The more elaborate your shoots get, the pricier it becomes.
But you can always choose to simplify. Explore other options like finding a couple and offering engagement shoots for them.
Publishing your styled shoots
Getting your styled shoots published is a great way of marketing your brand. Before you get published, you have to really know the publication well. Make sure it resonates with your brand and who your dream clients are. Checking their website and social media accounts will help you get to know them. 
Here are some questions you can ask yourself:
Where do you want to get published?
What do they tend to publish?
What is standing out about these shoots that made them publishable?
You might want to go into the shoot thinking you want this to get published. This affects how you shoot and how you even design your shoot. But it really boils down to what your goal is. Do you want to update your website images? Or maybe, you want to connect with vendors? Do you want to get published? 
There are a lot of questions but you should figure out the answers before you start setting up the shoot.
Learn how to get your work published with Jainé Kershner.

Episode 42
How to stay sustainable and avoid burnout
Burnout can be the hardest thing for photographers to deal with. It's hard to get excited to go to work or shoots if you're already drained. It also affects not just your work but your creativity as well.
Learn more on self-care for photographers with Jen Wille.

Episode 22
The best way to avoid burnout is to take a break. In a month you can put a fun activity that you can do. Schedule different activities every month so you have something to look forward to after a long day. When you're emotionally, physically, and mentally taken care of, it also helps your business become sustainable.
What Kelley wants you to know
Styled shoots can greatly benefit your business if done correctly. You can create work that draws in your ideal client and make genuine connections with vendors. All of which help you build and maintain a sustainable business.
Connect with Kelley
5 Step Guide to a Successful Styled Shoot!
Learn more about styled shoots with her offered course
Want more?
Learn more about the Sustainable Photography Program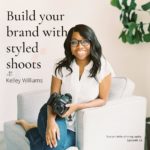 This podcast is all about education and inspiration for photographers. A sustainable business is profitable and lasting. Instead of short-term wins you want to make sure you're doing things that matter. Both to yourself, and to create the business you want. The goal of this podcast is that it will help you build and structure your business around your life, instead of the other way around.