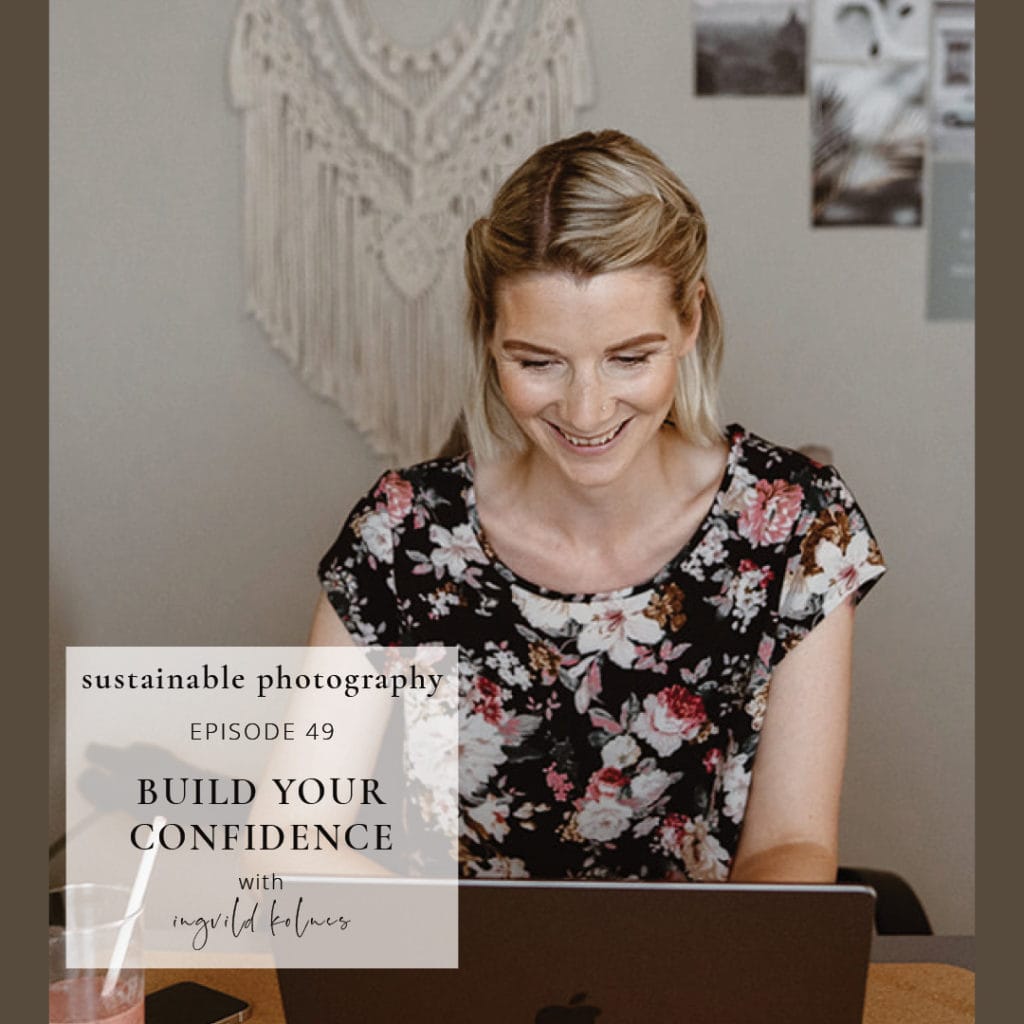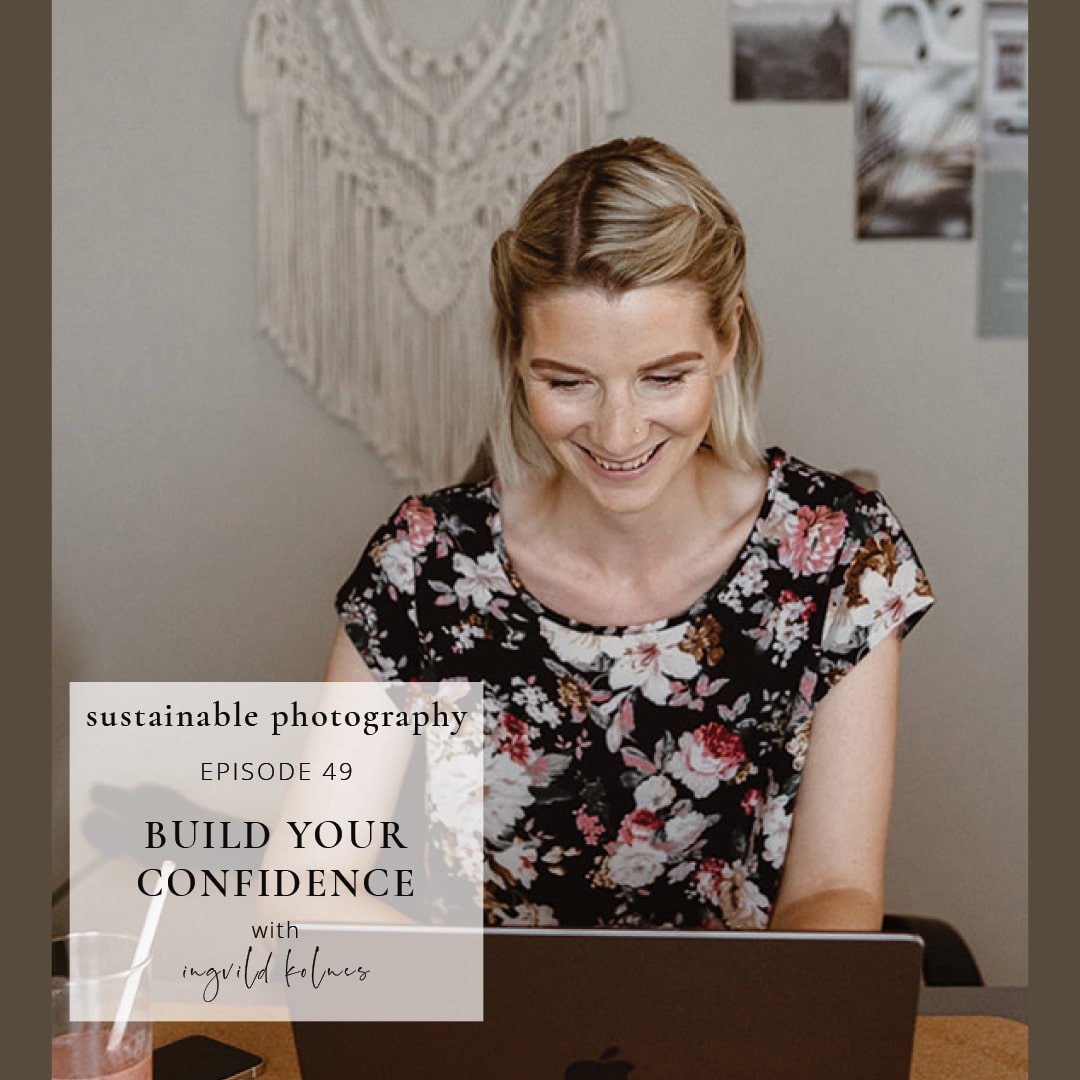 "Am I good enough?"
Most photographers talk themselves down. They often compare themselves to others. When you ask yourself this, your thoughts can go spiraling down.
Sometimes, you may even think of quitting. To be honest, it happens even to the best photographers. It's completely normal but unnecessary. This question is not really a matter of skills, it's all in your mind.
Did you know that for every negative comment you make, you have to make five positive comments to make up for it? That applies to things you say to yourself too. The true test is, would you speak to a friend the way you speak to yourself.
"Am I good enough?"
So what should you do when you're having negative thoughts? If you're genuinely wondering if you're good enough, here are some things you should do:
Reach out to a photographer you admire and ask them to review your work. There are many photographer mentors out there who offer portfolio reviews. 
Keep in mind what your clients tell you. And the fact that they chose you in the first place should tell you something important. Ask them after you've worked with them about their experience working with you. 
Start collecting feedback and testimonials. That way, you can always go back to the reviews to feel better. 
Remember that it's always you, yourself who can build your confidence.
Learn more about how to get the best testimonials from podcast episode 23.

Episode 23
Build your confidence when you're about to quit
It's typical for a creative person to feel good or bad about their work every other day. It happens to all of us.
That's why it is more important to create discipline to work in your photography business. You have to work regardless of being inspired or motivated. Stop procrastinating!
Remember that habits and discipline are more important than motivation. To be able to pull off an amazing creative project, you should feel inspired, or force yourself to start and hope it works anyway. But there are tons of tasks that don't require you to be motivated. Here are some things to do to help you get on track and be more confident:
Create a list of things you can do when you should be working. Include them even though you don't feel like it. 
Allow yourself to take some time off when you need to. Forcing yourself to work when you're at the lowest point might hurt your business.
Have a list of things that will get you into a better mood. It can be going for a walk, photographing for fun, reading a book, watching your favorite movie, or doing things you'll really enjoy.
Stop comparing yourself to others. Sure, keep an eye on what's going on around you, but focus on what's right for you. 
Don't keep track of unfollows on your social media accounts. Or how many times your clients download their images. Unless it's for statistical purposes.
Let it go. It can be painful when you don't hear back from your clients the instance you deliver the images. Or when you get ghosted by a potential client. Try to find a way to move on.
When your feeling low due to what someone else has said or done – or not said and not done – remember that you have no idea of what's going on in other people's lives. Maybe something in your Instagram feed is triggering to them. Or maybe a family member died on the same day they got their images. Maybe they were just busy and never really saw the email you sent with your pricing. They have all the reasons and sometimes, you'll never know why. 
Either way- and this might sound a bit harsh, but – it's none of your business.
So what should you focus on? Try to do things in a new and different way that serves you better. But obsessing over why something didn't go your way or if someone likes you or not doesn't do you any good. It's a waste of energy. Energy is much better served if you apply it to other areas of your life and business.
Learn more about self-care for photographers with Jen Wille in podcast episode 22.

Episode 22
Get on the right track, build your confidence
When you're working every day, it's really hard to see the progress you've made. You might feel like nothing is happening. Like you're standing still. You might get frustrated and wonder what you're doing wrong. But then you look back and see how far you've come and you realize that things are going pretty well.
This is why it is important to set goals. It becomes easier for you to stay on the right track, and also see if you're reaching what you set out to do or not.
Learn more on how to set the right goals in podcast episode 13.

Episode 13
I've got a tangible task for you to end with: Collect all your positive feedback in one place so you can look at it when you're having a bad day. Choose a glass jar or a folder on your laptop – whatever works for you. Then you have a place to dive into when you're feeling low. It can be an uplifting experience whenever you get hit with negative thoughts. 
Final Takeaways
Remember that you're so good at what you do. So don't let your negative thoughts or that one negative comment hold you back. Build your confidence from all the testimonials and feedback you get from clients and co-photographers. Remember the things that will really help you and drop those that aren't.
If you want to enroll in my mentor program, you should get on the waitlist for the Sustainable Photography Program. It opens up again this fall and I know you would love it!
Want more?
Learn more about the Sustainable Photography Program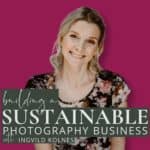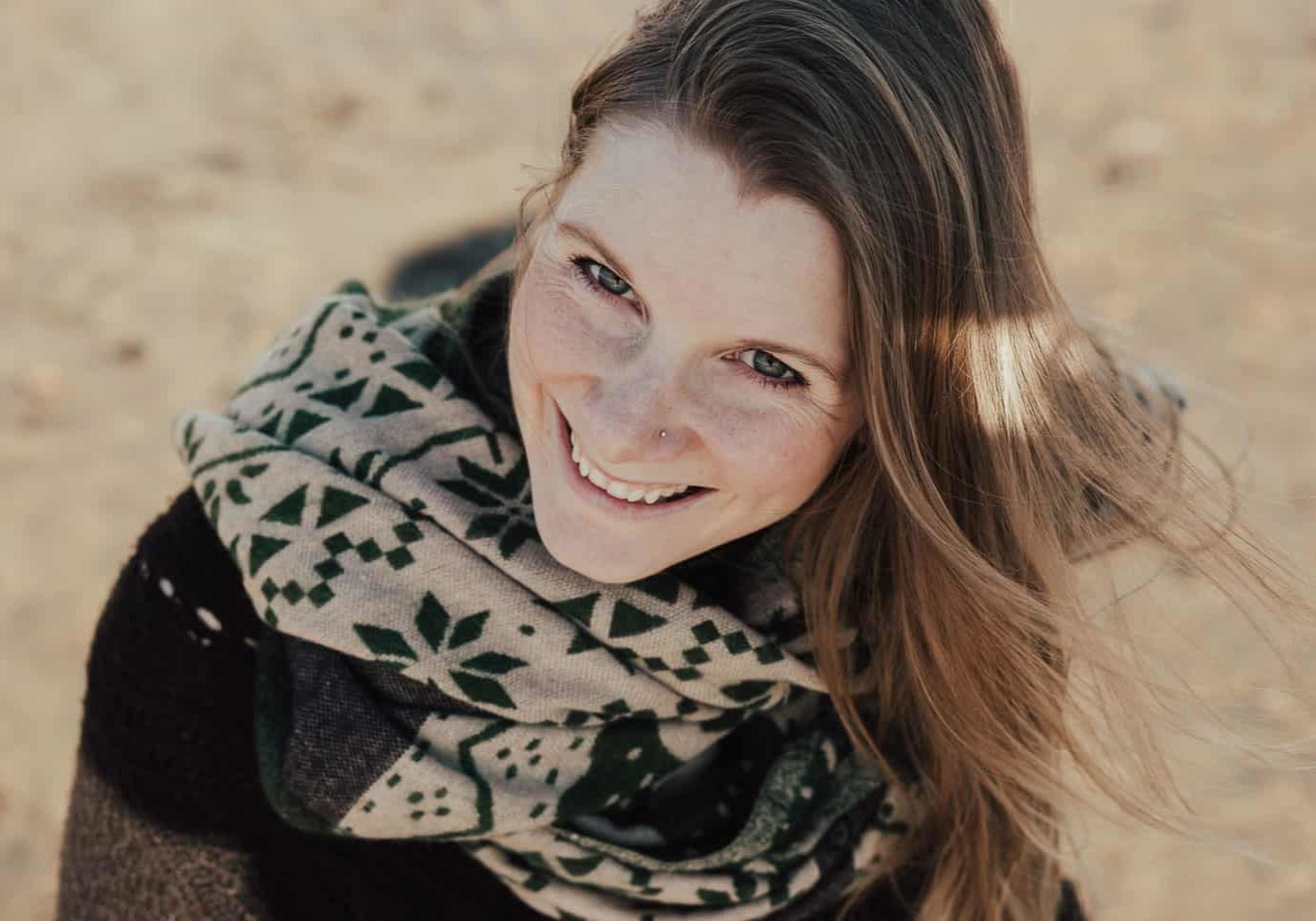 This podcast is all about education and inspiration for photographers. A sustainable business is profitable and lasting. Instead of short-term wins you want to make sure you're doing things that matter. Both to yourself, and to create the business you want. The goal of this podcast is that it will help you build and structure your business around your life, instead of the other way around.