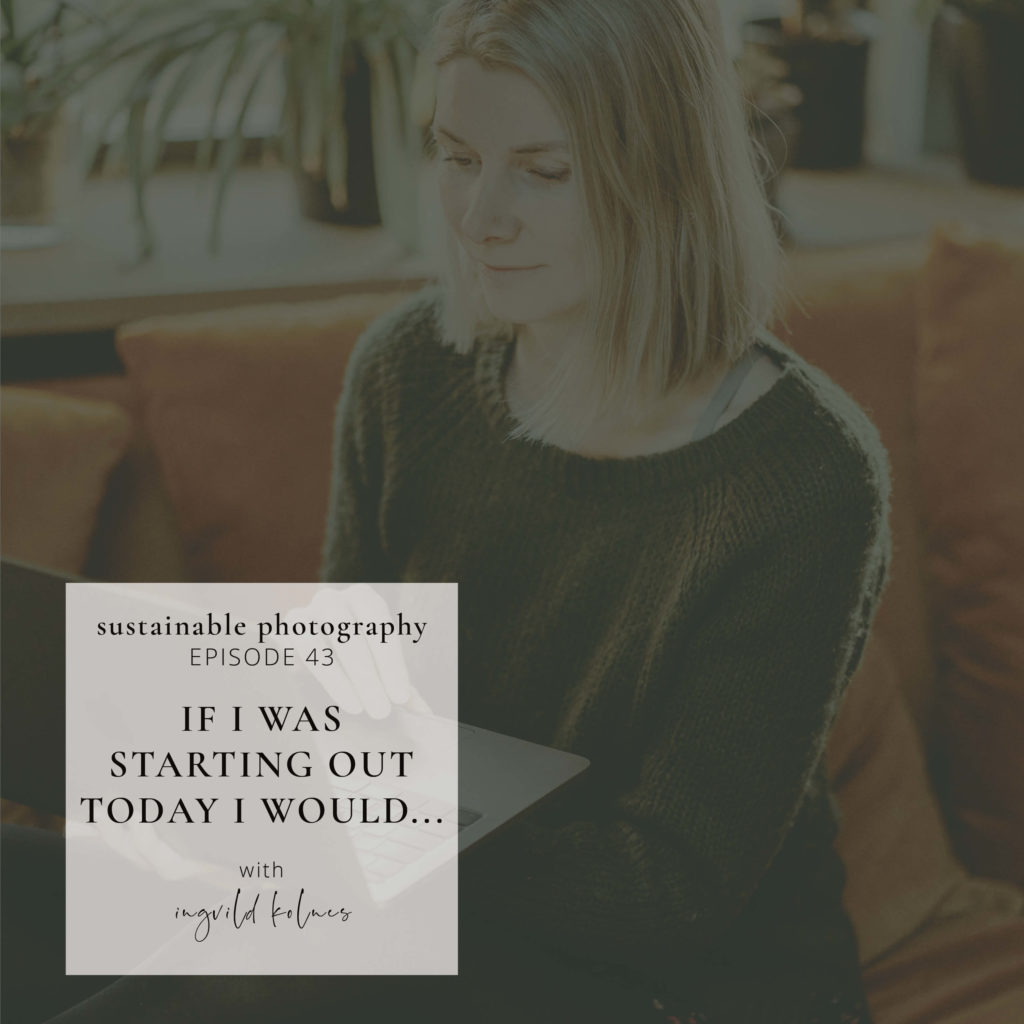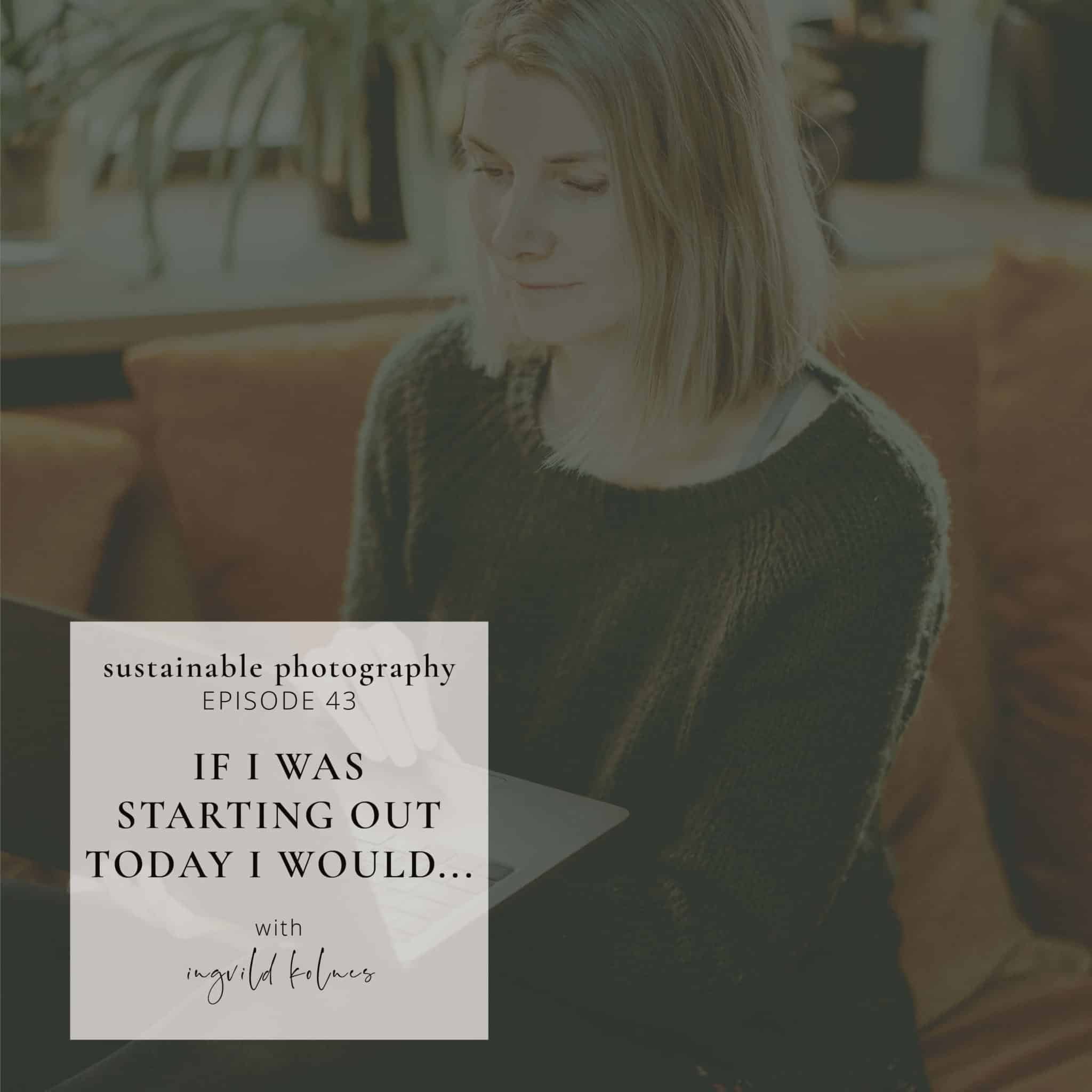 I have to tell you a secret that most photographers can probably relate to. Many photographers like me experienced mistakes in starting a photography business. I had no idea what I was doing when I started as a photographer. Just like anybody else, I made things up along the way. I took the courses I could find, but honestly, there weren't a lot of choices back then. So it resulted in me making a lot of mistakes. And that's what we're talking about today.
Sure, some mistakes can't be avoided. It's part of the learning process a person will have in his or her career. In this episode, I'll be sharing with you the 4 mistakes I made when I was just starting out. I hope you can learn from my experience to help you to avoid making the same mistakes I did in the past.
Saying "yes" to everything
It can be really hard to say "no". Back then, I said yes to everything and everyone. I was struggling to find the right clients. All because I didn't know there was such a thing as "right" clients. I thought every client was just the same and saying "no" wasn't an option.
So what happened? I ended up working with clients who didn't appreciate me and my work. Clients who didn't want to pay my worth. Those clients who envision something that doesn't sit well with me, which as a creative, means so much. Like your identity as a photographer is taken away. This resulted in me, getting more wrong clients because as you know, you get more of what you already do and show.
Having an ideal client doesn't mean you have to say "no" to everyone else. It doesn't even mean you won't get inquiries from people who don't fit that description (or even your niche). You just have to have that "dream client" that you can connect with. You will also create a stronger brand and a clearer message which makes you stand out from the crowd and be more visible.
Know more about how to create your "dream client" profile in our podcast episode.

Episode 27
I think we're all too scared of standing out and doing our own thing. And that ends up hurting us more than we realize. Because in an effort to be liked, we end up just blending in, being invisible. And if you want to get booked, you have to be visible. Visible not to everyone, but to the people that you would love to work with. Those people who want to work with you too. Take weddings as an example. In Norway, there are roughly 20,000 couples are getting married every year. If you want 20 couples in a year, you need 0.1% of those. You can definitely afford to stand out! Standing out will solve some of your mistakes in starting a photography business.
Learn more about how to stand out as a photographer by listening to our podcast with Leslie Rodriguez.

Episode 26
Remember that you are not your dream client—but you probably like them a lot. Your dream client will be able to afford your services. And if they cannot afford to pay you, then they're not your dream client.
Offering low prices for your services
To be honest, it took me quite some time to make a living from doing photography. The reason why is because I base my prices on my competitors. I lowered my prices compared to what others are offering. I also felt bad every time someone asked what the price was because I kept hearing how expensive photography was. Even though I wasn't making a profit at all. That's really a bad mistake in starting a photography business.
Basically, I was paying to be able to shoot people's weddings in the beginning. I was lacking confidence and felt that's what I had to do to get more clients. In addition, I had no way of knowing that those I was comparing my prices to knew how to price correctly. And regardless, their numbers are theirs, and I have my expenses and income needs to consider. As do you. It's not about comparing your prices and services. At the end of the day, you have to pay your bills and make a living from photography.
I know I got picked because of my price in the early days. And not because of the images I created or the level of my customer service, or anything else. This also meant that I sometimes got clients who were unappreciative and really wanted something else. The quality of clients really does improve when you start charging your worth. Trust me on that. The more my prices have increased, the better my clients have become.
Understand more about the value of prices in photography in our podcast episode.

Episode 19
Believing that branding = logo
I made my logo and website by myself. The copy I used was generic and so were the images. There was no personality, style, or any kind of uniqueness involved. It didn't represent me because I was too afraid to stand out and thought there was a certain way of doing things and that there were rules I should follow. I looked at what others did as the right way to do things, and I just wanted to be like them. If you don't dare to stand out as a photographer and take branding seriously, it will hurt your business. That's one of the major mistakes in starting a photography business. Standing out and getting noticed is also part of running a successful photography business.
Having no one to learn from
You're never too old to learn. For me, the mistake was that I didn't have anyone to learn from. I wanted to learn, but I didn't know other photographers, and I didn't really find any local workshops or people to learn from. But if there had been better offers, I could have gotten so much further so much sooner. If you want to learn and improve your photography business be sure to sign up for the waitlist for the Sustainable Photography Program.
Learning from other photographer's mistakes in starting a photography business
These are some of the usual mistakes from others in starting a photography business that we can learn from:
Having no insurance. There's no one size fits all, but you may need to ensure your equipment as well as have liability insurance. It's protection for you and your business.
Having no signed contract with the people they work with. Don't skip this important detail because it is so important, both for you and your clients. As soon as someone wants to book you, you have to sign a contract to include all relevant details. This will include the names, location, price, additional costs, due dates for payments and for delivering images, what's included, travel expenses, limitations, and rights when it comes to you and the client's use of the images. Sometimes it includes what happens in case of illness. The contract must basically have what to expect and what's required of each of the parties.
Having a photography business that's not been set up legally. Again, there's no right way for everyone. In some places, you can take on a few assignments without needing a legal business. While in other areas you have to get the right permits straight away. Do your own research. Look it up and get it right!
Not having the right equipment. To run your photography business, you'll need cameras, lenses, camera bags, lights, computers, and software. Make sure you have a backup of everything, plenty of batteries, and memory cards- especially for wedding photography. If you're not in a position to buy everything you need, you can rent it when you need it. It's cheaper but be careful when using it!
Not charging a non-refundable booking fee. This will hurt your business because you set yourself in a position to lose a lot of money if something happens. It's also important to set up an invoicing or payment system to be able to start charging people right away.
They don't have enough practice using their camera gear. There's no shame in starting out with Aperture Priority (AP) mode to get the hang of things. It is a good idea to get skilled in manual settings to understand the camera and for all those tricky lighting scenarios when the camera won't do what you want it to. Learn to use the camera and lenses and when to use what. Shoot in all different lighting scenarios. Practice using flash if you need that. You don't need models to practice.
They don't know what to ask their clients. This is a big one, especially for weddings. You want to know all about the locations and timelines. Map out how the day unfolds and share a timeline with your couple. You have to make sure there's enough time in the day for portraits. Talk to them about what to do in case of rain. I always want to get to know my couples personally and ask them about themselves and the most important aspects of their day. For other kinds of sessions, you might want to know the names of the children, where to meet, and shoot, and what they're expecting, among many other things. It all depends on your brand so figure out what matters to you. Connecting with clients will provide a different experience for them. Learn more about how to let connection drive your business with Kirsten Sweeting on our podcast episode 20.
Another wedding-specific point: they don't know the wedding day timeline. This teaches you where you should be to get the right shots. Most of the time, the couple themselves don't know everything so make sure you listen to other wedding vendors when you can. This is how important getting to know your clients are.
Key takeaways
By knowing other photographers' mistakes in starting a photography business, you can avoid doing them. In a nutshell, do this for your photography business to thrive:
Learn from others. Get to know other photographers, get a mentor, and take courses.
Find out what you need to charge from the start. Learn the value of your business.
Create a brand. Branding is so much more than logo and colors. Let you and your work stand out.
Learn how to market and be able to attract the clients that you want to work with.
Set your business systems up, including the processes, creating contracts, and knowing how and when to charge for your services.
That's why mentors and coaches are important in the photography business. If you want to know more, make sure you get on the waitlist for my mentorship program, Sustainable Photography Program.
Want more?
Learn more about the Sustainable Photography Program
Check out Feedspots list of top 35 Photography Business podcasts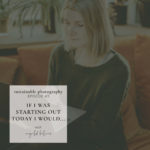 This podcast is all about education and inspiration for photographers. A sustainable business is profitable and lasting. Instead of short-term wins you want to make sure you're doing things that matter. Both to yourself, and to create the business you want. The goal of this podcast is that it will help you build and structure your business around your life, instead of the other way around.