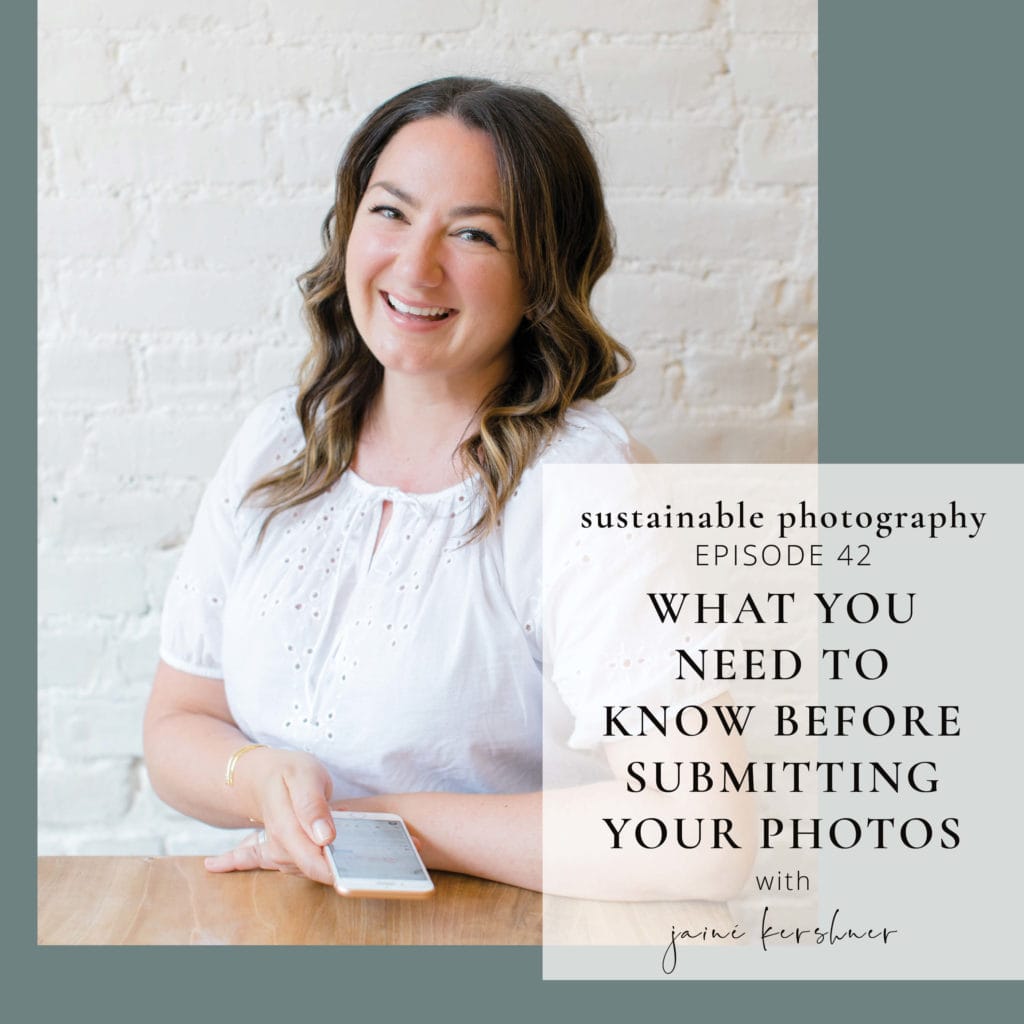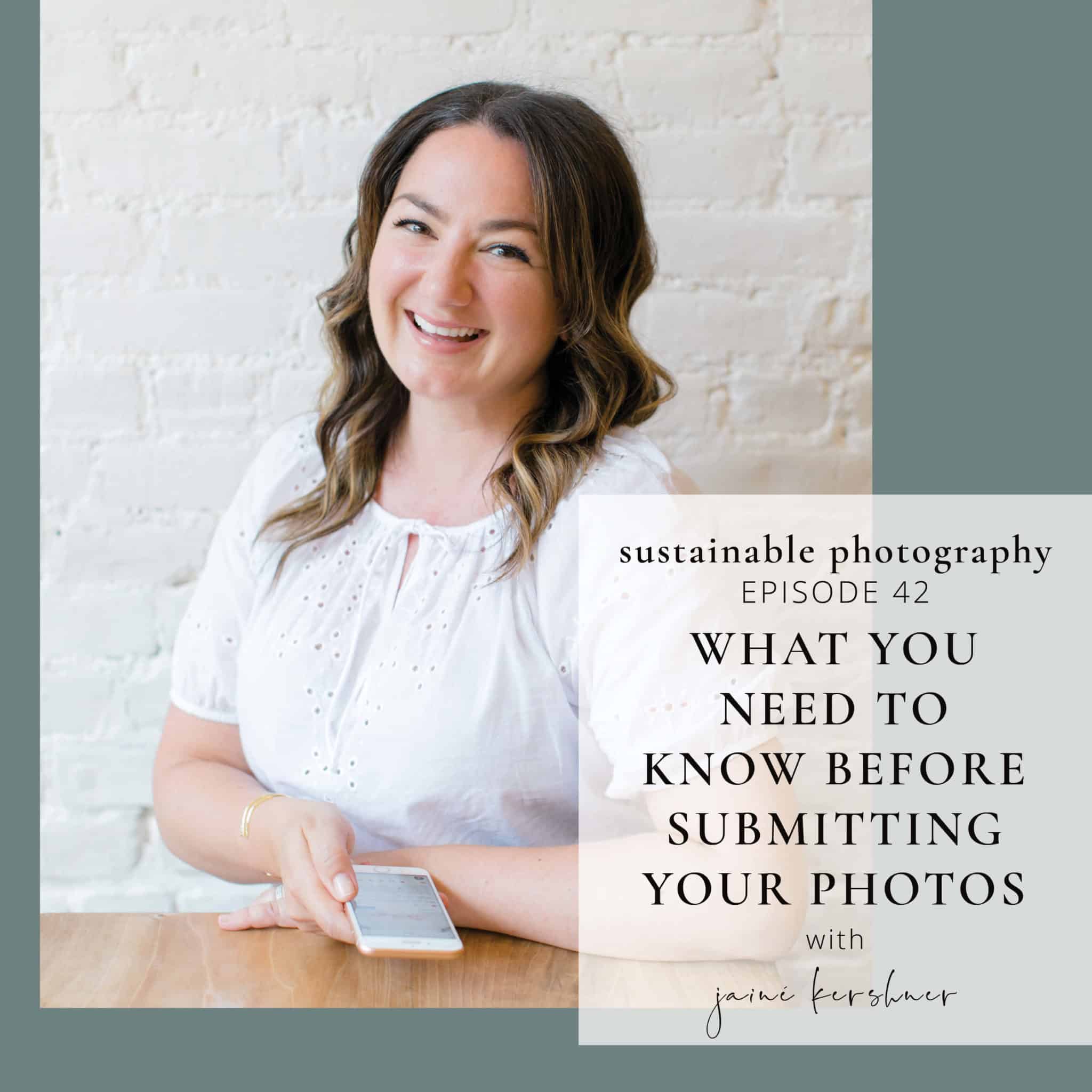 In 2018, Jainé Kershner Photography launched Tea with Jainé to directly educate wedding photographers with honest answers, actionable steps, and tangible tips to successfully grow and create a profitable photography business.
Jainé Kershner hosts her weekly podcast "Tea with Jainé" where she chats with wedding industry insiders who share their knowledge, experience, and expertise directly with her audience. Jainé is a dedicated business coach who offers one-on-one sessions along with submission curations services for wedding photographers.
A sustainable business
In this photography business, sustainability is also longevity. As a photography business owner, it is important to identify your niche. But, before finding your specialty, you can always try things to find out what's best for you.
When you find your niche and passion, everything will fall into place. Your work won't feel like a job anymore. Keep going and you'll realize that it's been years already.
Having a niche is also the secret to making your business last and also enjoying your work more.
Learn more on how to find your niche in our podcast episode.

Episode 21
Aside from passion and specialization, you also have the joy of working with incredible clients. How to make their moments special by capturing them.
Get specialized in curating your photos
Aside from doing all the photography work, what comes next with all the thousands of photos you have? You have to share the best photos in your gallery that's been stuck in your hard drives or cloud.
As photographers, you need to market your photos and establish your brand. That means to put them in front of people so you can get more clients. This is the reason why you might want to submit your photos to an editor and be part of a publication.
When your work is published that means your photos will be on someone else's social media accounts. Or on their websites. The photos will link back to your official accounts. This gets you more internet traffic and will lead to getting more clients if the right people see it.
However, the tricky part is how to figure out what editors would like. With tens or even hundreds of photographers submitting their work to them, what would make them choose yours? There might be a formula to it.
How to get your photos to be featured in publications
Not every photo is worthy of publication. This is why curating your submissions is important. The first thing is to think of your style and brand alignment.
Match your styles with the publication's tone or brand. If most of your photos are light, fun, and sweet, there's a publication for that. If your photos are dark and moody, there's also a publication that will suit your brand.
It is important to tick all the boxes when you align your brand and style with the publishing company. When you curate your photos, you are putting your submission together. Removing what isn't good enough or right, and adding what you think is suitable.
Choosing the best 100 out of the thousands of photos is always the first step. It can be overwhelming, but here are some tips:
Always choose the best of the best photos.
Rule of thumb: include 75% detail shots.
Let your photos show inspiration.
Your curated photos must tell a story.
Include special details and photos of your clients.
If someone were to blow up your photo as big as a billboard and share it with the world; would you be proud of it? If yes, add that to your curation!
Learn more about branding in our podcast episode 4 with Danielle Garber.

Episode 4
Mistakes to avoid when submitting your photos
One of the worst things that you can do is to get the editor's name wrong. Making a good impression by correctly addressing the editor will give you a good start.
Other mistakes to avoid are:
Submitting photos with bad angles.
Submitting via dropbox or online gallery with passwords.
Not knowing the publication's style and brand.
Not being thankful when you get featured or accepted.
Not asking for feedback.
Yes, rejections can't be avoided. What's important is how you react to it and how you avoid the mistakes you did in the future. There's no harm in trying again and again but always make sure to follow the tips the publication gives you.
To be honest, you can also get featured many times. Start by submitting to an exclusive publication and then move on to non-exclusives.
What Jainé wants you to know
Curating submissions is free marketing. Remember to grab every opportunity that you can get to be featured. There are a lot of publication outlets that can get you posted. Learn the 5 secrets to wedding submissions on her website.
Connect with Jaine
Want more?
Learn more about the Sustainable Photography Program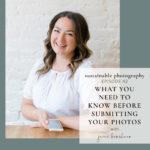 This podcast is all about education and inspiration for photographers. A sustainable business is profitable and lasting. Instead of short-term wins you want to make sure you're doing things that matter. Both to yourself, and to create the business you want. The goal of this podcast is that it will help you build and structure your business around your life, instead of the other way around.