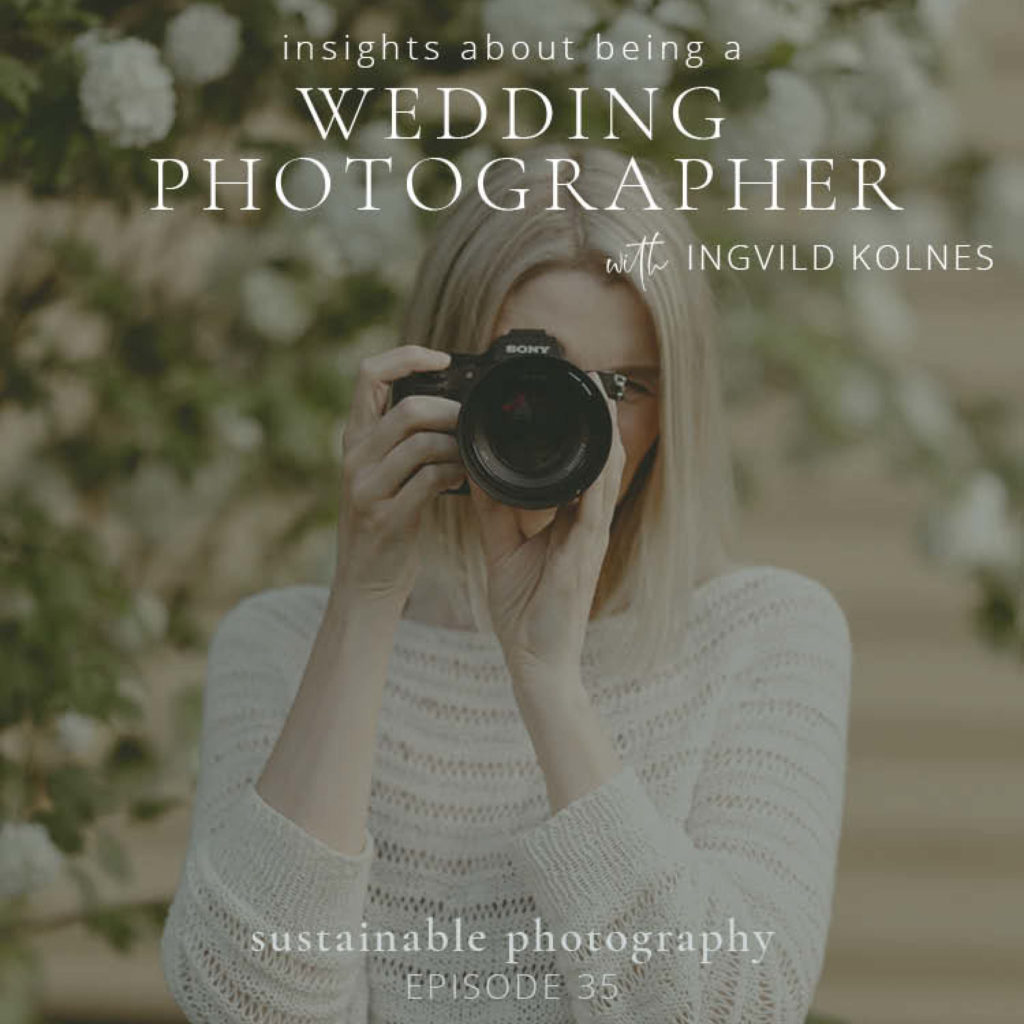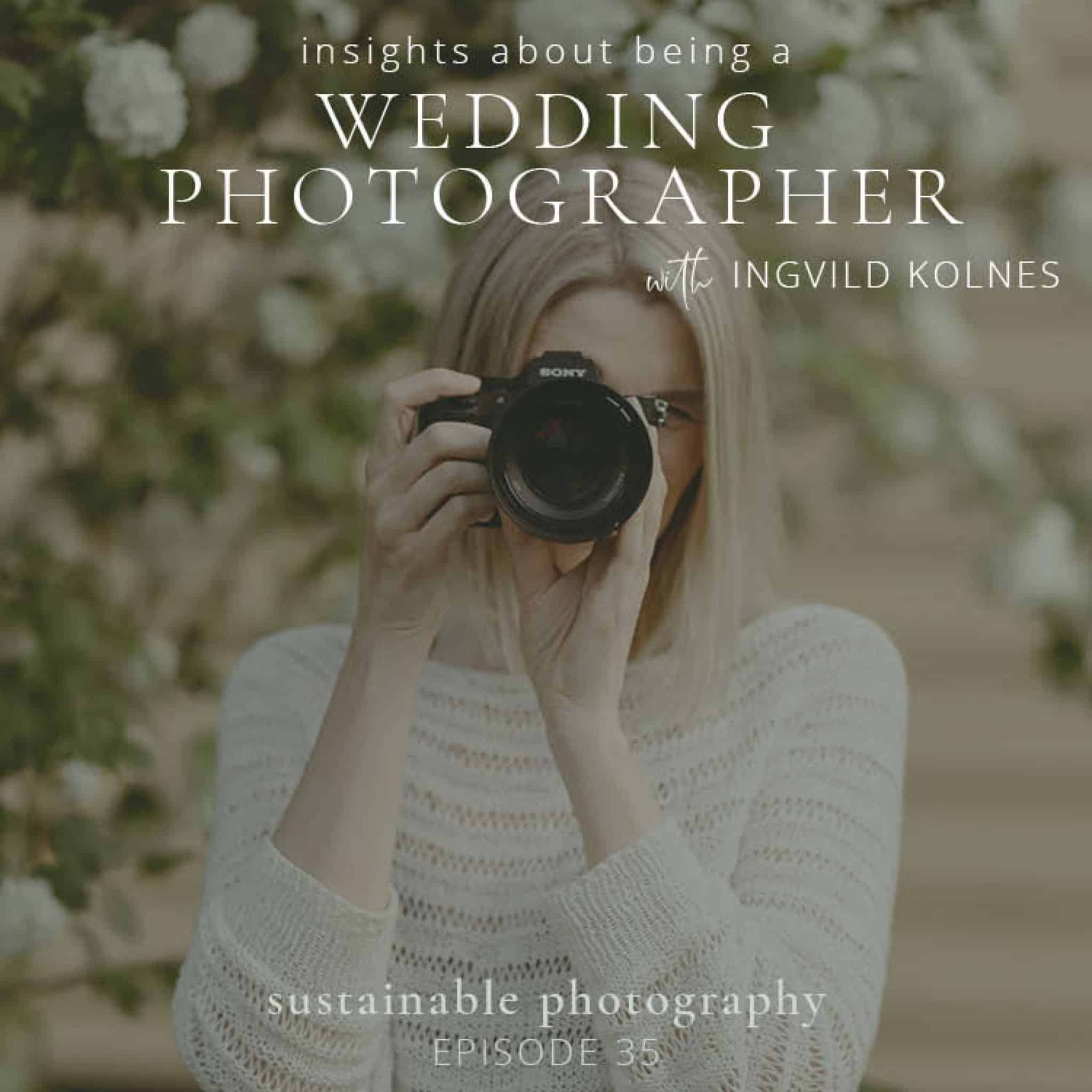 Wedding photography is usually very different from other kinds of photography. You're usually booked far in advance or very involved in the process. There's a lot of communication and planning involved. You work long days and deliver tons of photos.
The biggest difference is in one day you do detail shots, event photography, couple portraits, and large group photos without getting much of a break. That includes concerns like lighting and weather conditions.
Just like any event, you have one shot to get things right, no do-over of the ceremony, or speeches.
You often have to deal with very stressed people, and be their emotional support. People might get in your way and you have to deal with it.
But do you know what's the best part? You can choose your style and own it. Wedding photography is fun, and there are so many ways to do it!
Whether you want to shoot weddings or other niches, you have to figure out what you need to charge. Don't compare your prices with others and offer lower rates. It would be hard for you to work your way up if you have low prices at the start. Devaluing yourself as a photographer would be the least that you can do to yourself. Learn more on the value of high prices in episode 19.
You have to figure out how much you want to work and your expenses. Build your brand and stick to it. In this episode, we'll take about the practical stuff involved in wedding photography.
The wedding photography workflow
Here are some tips and tricks for making your wedding photography workflow smooth:
Before the wedding
Workflow. You need a workflow. You can offer a better and more consistent experience when there are details. And it'll be easier for you because you don't need to reinvent the wheel every time you're working with someone. You can just follow the steps in your workflow.
Booking. The first step is when a potential client gets in touch with you. Since wedding photography is such a big commitment, you probably want to start off with a meeting first. This will help you decide if you want to book the wedding or not. There's also an empowering factor when you know it's your call. You also want to make sure you sign a contract and have a percentage of your fee paid. Add the booking to your calendar so you don't double book.
Preparations. What preparations you have to make depends on how you work and what kind of role you play. Do you help with planning? Or do you want to get to know the couple? Do you offer them an engagement shoot? Do you follow up with them as it's getting closer to the date? That's all up to you and you can do whatever you want, and whatever feels right to you. But you have to make it clear. Get to know them more by asking questions. Ask about the arrangements for the wedding so you know what to do and where to go.
During the wedding
Back-up. As photographers, our worst nightmare is having no backup. Always bring extra memory cards, batteries, lenses, straps, and other stuff. Upload everything and have your images backed up immediately on hard drives and in cloud servers.
Photography gear and kit. If you shoot all-day weddings, you're in for a long day. Bring plenty of snacks, food, and drink. A cooler doesn't hurt either. Sometimes your only break is driving from point a to point b and the difference between a cold drink and a bottle of water that has been sitting in the sun for an entire day is enormous. Small things make a much better day. So set yourself up for feeling your best. Be prepared for weather changes and bring a change of clothes. A change of shoes halfway through the day can make you feel pretty good too. Bring umbrellas and an emergency kit with pain killers. You might also want to bring some stuff for your couple if that fits your brand profile.
Wedding day workflow. Weddings look different all over the world. But in general, there is some sort of preparation. Some have their friends and family with them. Some do them together, others don't want to see each other at all before the ceremony or the first look. You have to think about what's important to you and your couple and help your clients to make the best choice. Some couples choose to have a first look before the ceremony. And this can be arranged however you want to. Be prepared that you have to take charge, and decide what will work and what won't. Tell the couple your plan; where they have to be, and when to do what. Some choose to read letters. Some do prayers and others don't actually want to see each other and do a first touch instead. Ceremonies are also different from each other of course. You can choose to be standing near the officiant and get a photo of them entering. It's usually a good idea to clear you moving around with the officiant. You can ask the couple to check with their officiant if this is allowed. That way you don't have to be the bearer of bad news.
After the wedding
Wedding day hang-over. You also need to know that the wedding day hangover is real. Even though most non-wedding photographers can't relate, every wedding photographer knows about this. You might feel tired, your body hurts, your world is spinning and you might feel sick. Don't make big plans the day after a wedding. Drinking and eating as much as you can during the wedding day can help and so can getting enough sleep. Wedding hangovers are probably due adrenaline rush. And being so "on" for a long amount of time with no break, too little food, and drink.
Post-production. After the images are uploaded and backed up it's time for post-production. There are lots of applications out there to use for post-production. My favorites are PhotoMechanic and Lightroom. Since you'll be having hundreds, or even thousands, of photos to choose from, rating them sooner than later is a good idea.
For more information on outsourcing, you can check the episode with Jan Madigan

Episode 24
Making the most of your wedding photography services
Upselling is the best way to increase your income. You can offer albums or prints. But if you want to make product sales a part of your income you need to start early in the process. Let them know even before booking that the goal is for them to have an album or a print on the wall to enjoy. Mention it when you meet and say things like, "this would look so good in an album". Then when you offer it to them it's something they've already been introduced to.
The art of saying "no"
Your style, your rules. Saying no to clients is even more important for wedding photographers than other photographers. Because there are only so many likely dates that will get booked, and you don't want to fill them up with the wrong kind of weddings. Wrong means wrong for you and your brand. Because you'll get more of what you do and show. At a wedding there are so many likely referrers and so many people will see your images. It's a wasted opportunity if you are shooting too many weddings you don't enjoy.
How to get started in wedding photography 
If you're new to wedding photography it can feel daunting. There is a lot to learn, and the pressure is high since you only have one shot of getting things right. So, if you're new maybe you get the chance to second shoot with a more experienced photographer and learn from them.
When you are second shooting for someone, you are representing their brand. So it's not so easy to take someone along that you don't know. And you always have to have an agreement with the main photographer so you know what they are expecting from you. Maybe it's a paid job, maybe you're an assistant to gain experience. Maybe you're allowed to use the images for your portfolio, maybe not. There is no right or wrong- like always, But you have to have an agreement with the photographer you're there to shoot for. Or if you are bringing someone along with you, you have to make sure they know what they are allowed to do or not. You set the expectations and restrictions.
Here are some points to consider:
Be careful when booking too far in advance.
Don't be scared to give your opinion as an experienced photographer.
Learn from your mistakes.
Remember that in order for you to get more clients, you have to stay true to your brand. Check out the Sustainable Photography Program.
Want more?
Learn more about the Sustainable Photography Program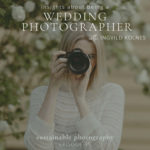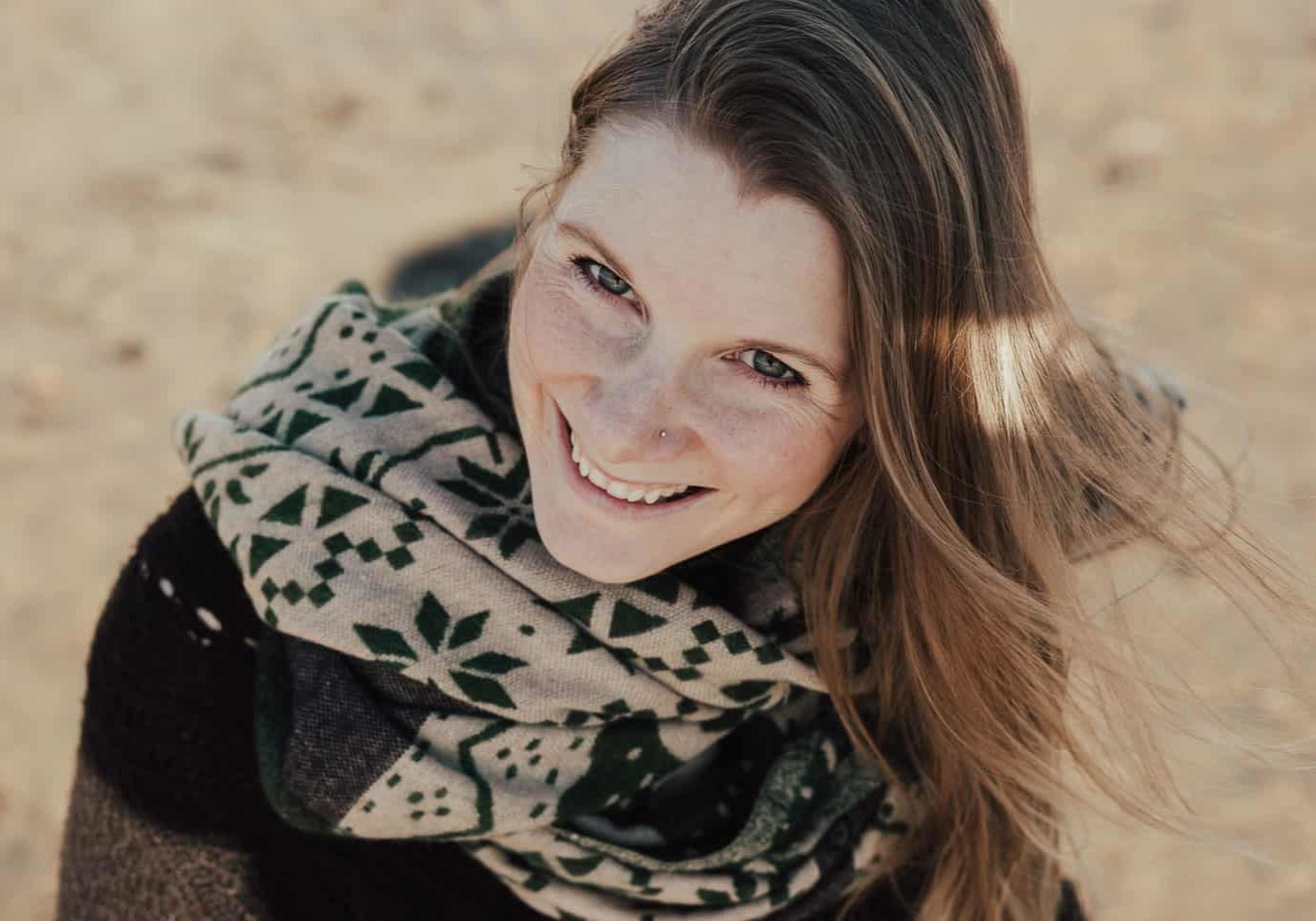 This podcast is all about education and inspiration for photographers. A sustainable business is profitable and lasting. Instead of short-term wins you want to make sure you're doing things that matter. Both to yourself, and to create the business you want. The goal of this podcast is that it will help you build and structure your business around your life, instead of the other way around.