32. How to become an elopement photographer in 2022 with Christin Eide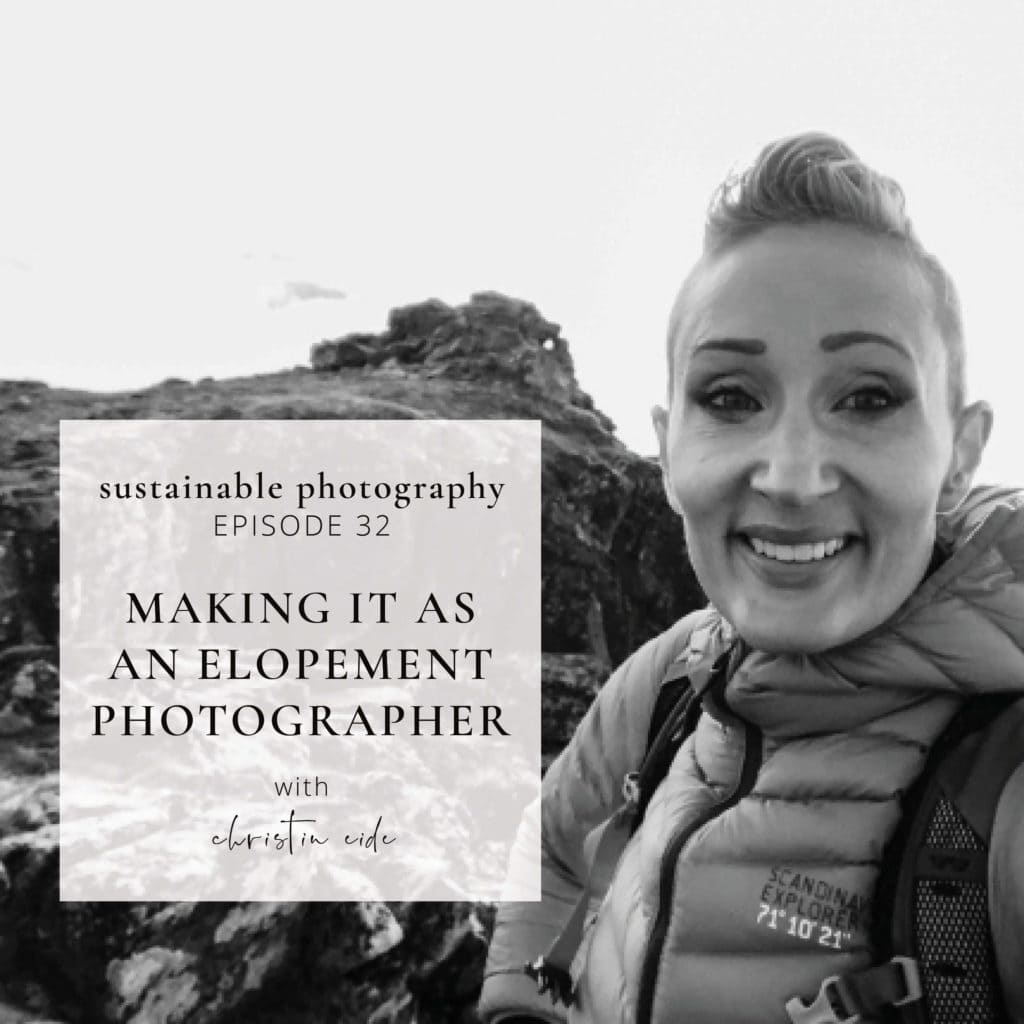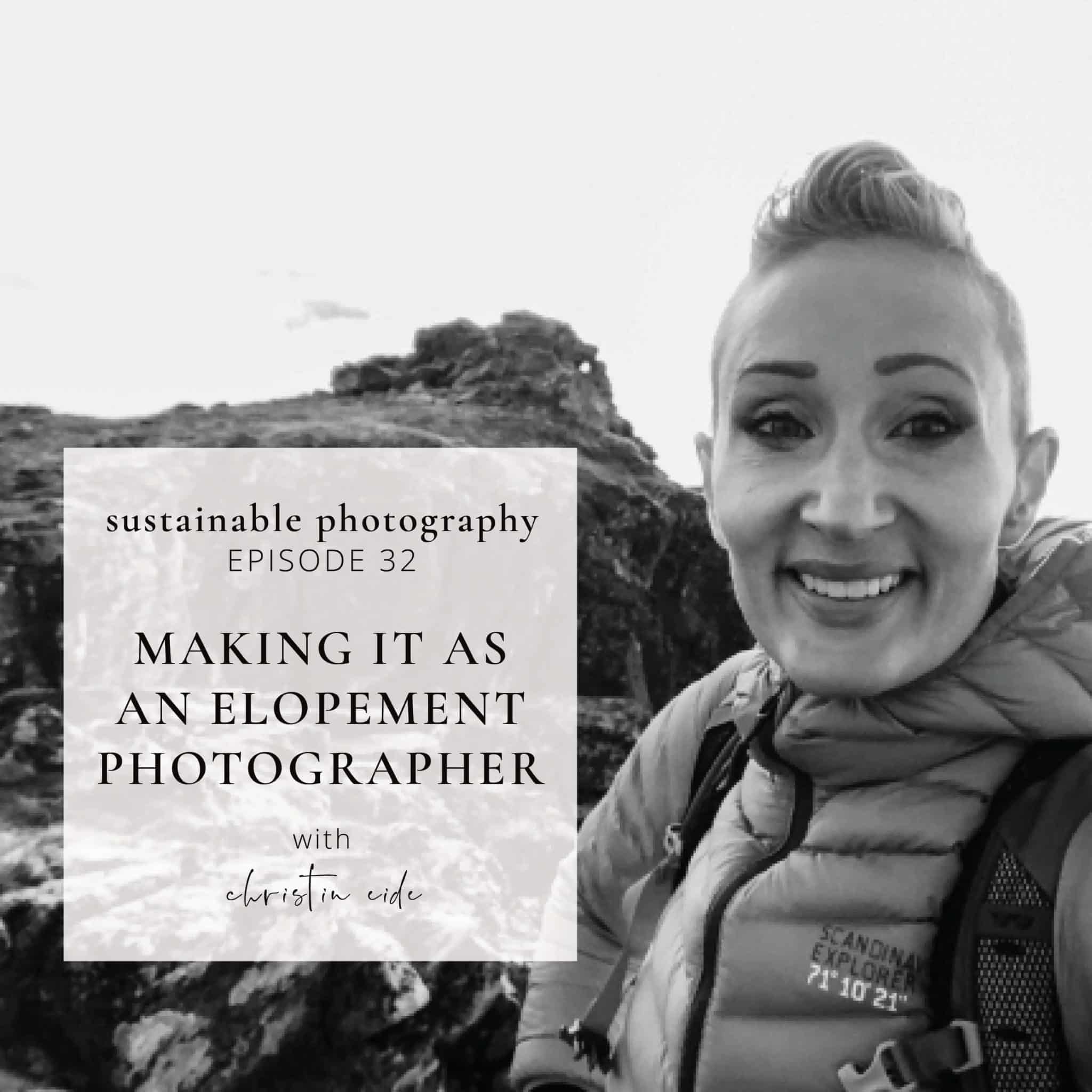 Christin Eide is a graphic designer gone rogue. She did photography school before starting up her first studio straight out of school. Been a jack of all trades for a decade before she decided that wedding was where her passion was. In the last 3 years, she has perfected what she does and found her niche in elopements.
Four things that make an elopement photography business sustainable
1. Be consistent
Being consistent is what makes your business sustainable. It is important to show what you want to do in your business. Choose a niche and be consistent with it. Avoid jumping from one target market to another. This way, you will have a strong following of clients whom you can easily work with.
2. Set your prices and don't be scared to increase them
This is what sets you apart from other photographers. Price increase is inevitable and you decide when to increase. Say you want to increase every three to five bookings. The key to setting a good price is providing a package price for your clients. An example is an all-inclusive package. put this up on your website. This way, clients can easily be informed of what services you offer and how much they have to pay. By doing this, you also save your and your clients time by providing all the information they need.
3. Trust your intuition
Always trust your intuition. There will be times when your clients will have all these crazy ideas. Some may work and some may not. In this type of situation, it is your call as a photographer to explain this to your clients.
4. Build your expertise and credibility
With experience comes credibility. Clients will listen to you when you tell them about what is best for them. It could be a red flag if your client will insist on their ideas. But if you can provide advice and show your expertise, it makes a difference.
What makes elopement photography special?
Elopement ceremonies don't have to be legal But the experience that elopement photography offers is unlike any other. An elopement is not an adventure session where you take epic portraits in cool locations. It's your clients' wedding day, regardless if they decide to make it legal or not.
It's one of the most challenging things to do because it's different every time. It can be the client's personality or theme, place, ceremony, and many others. It's bits and pieces of new things every single time. This is what makes elopement photography unique because no two elopements are the same.
How to become a good elopement photographer?
Be a good planner
Since elopement photography is a new adventure every time, it is best to plan. Provide the information your clients need. Maybe they need suggestions for flowers, props, or car rentals. Where to stay and where to go. Make sure that you're prepared to give them a list of potential suppliers. This can also save you lots of time in the future as you're likely to build on it over time.
Set the right price
When it comes to pricing, elopement photography tends to be a bit pricier than traditional wedding photography. There is a lot more work and a lot more responsibility. You can offer an all-inclusive package, instead of having add-ons. Most clients are not aware of what they need, that's why you're there to help. You can also have varied packages depending on the services you can offer. For memorable elopement photography, most clients are willing to pay more. It's a luxury product and it's not for everyone. They pay for the experience of their elopement day – which is what you as the photographer/planner help them create. That is your actual product and the photos they're getting when everything is done can in some instances be thought of as a bonus.
Be a people person
Connection is important when booking your clients and making the services memorable. You're not just selling the package but you're also selling yourself. You become more invested in the couple eloping than those choosing a traditional wedding. That's why it is important to communicate well with your clients and how to provide a unique adventure for them.
You may also need to share more of yourself and your personality. This adds to the service that you offer. The more you can relate to the client, the bigger the chance of getting booked.
Know when to say "No"
This can mean many things. It is knowing when to stop and take a break. You cannot accept all the jobs because in the end you'd end up burned out. It can also mean saying no to ideas that you know won't work, and couples you know you can't please. By saying no, you avoid mistakes and you save time.
Use social media platforms
The biggest thing about marketing is you can easily do it on social media platforms. Instagram is one of the best platforms to start or promote your services as an elopement photographer. Be consistent in posting and maximize the use of hashtags in getting a wider reach. You can also tap through people's interests who can be your potential clients. Ads on Facebook and Instagram are also good ways to promote your business.
Improve your portfolio/sell experience
If you want to do something more, you have to show it. One way to expand your portfolio is by doing styled photoshoots. Let those photos show another level of experience that you can provide. Don't just show photos. Use your words too. Tell a story. Sell something that makes your clients feel. It's not only a portrait, there's a story and emotion in it.
Create a community
There are lots of photographers who have the same interest as you. By joining them, you can share experiences and knowledge. Some tips and tricks that could help you along the way.
Christin shares that right now the biggest problem for her is she doesn't want to give referrals to anyone outside of Norway, but there are not many to refer work to. It might be a good idea to start a community or join one.
Educate yourself and get help
Make sure you know what you're selling before you can actually do it yourself. Save time and get to the place you need to be quicker by hiring a coach or a mentor to help you out. Watch videos and interviews, or you might want to check the Sustainable Photography Program for more details on this.
Christin wants you to know
Elopement photography isn't just about the photos but the experience itself. You have to work hard and be consistent. If you want people to notice you then you have to put out the same again and again. Don't be afraid to go all-in and build your business thoroughly from the ground up!
Find Christin
Want more?
Learn more about the Sustainable Photography Program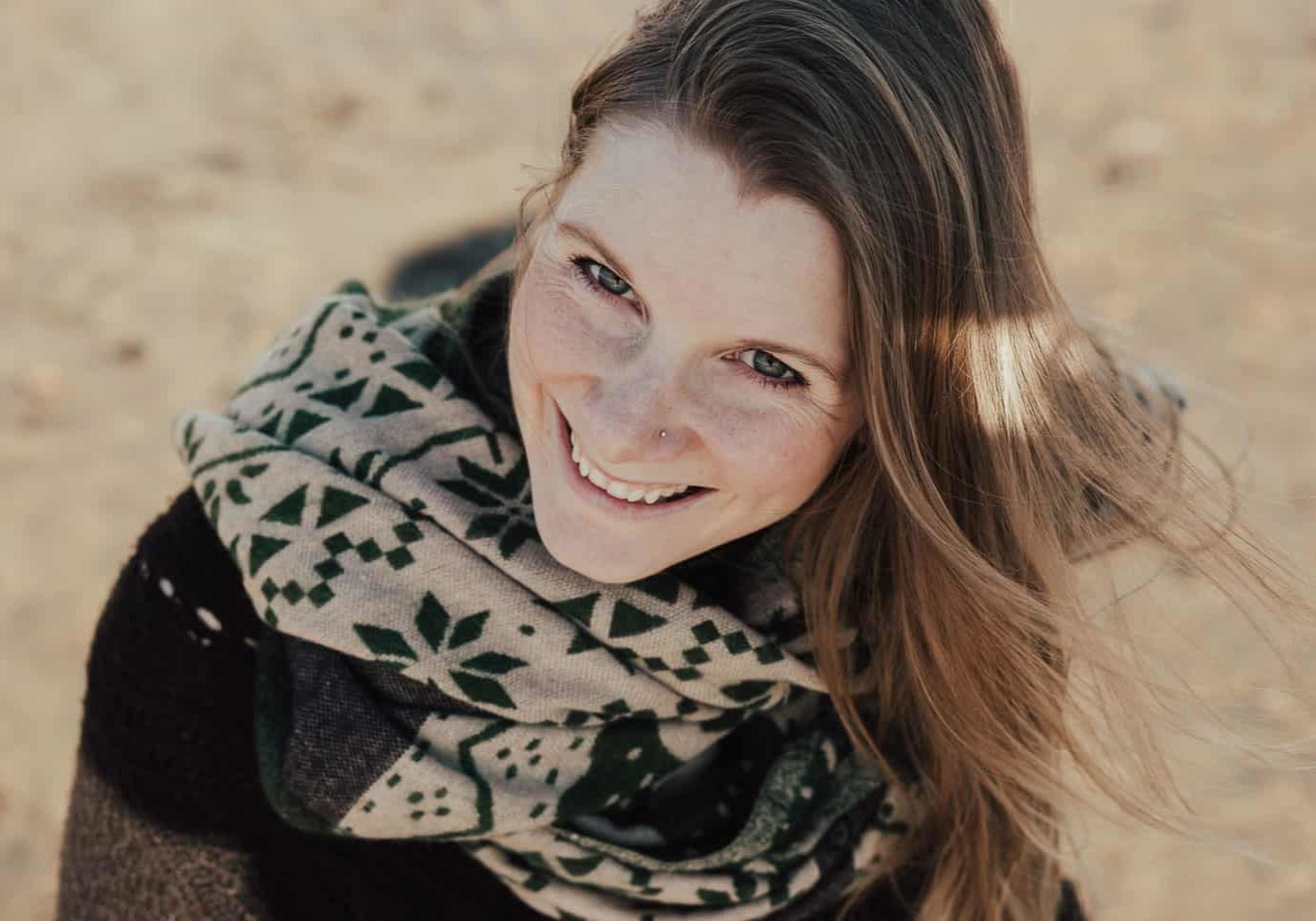 This podcast is all about education and inspiration for photographers. A sustainable business is profitable and lasting. Instead of short-term wins you want to make sure you're doing things that matter. Both to yourself, and to create the business you want. The goal of this podcast is that it will help you build and structure your business around your life, instead of the other way around.