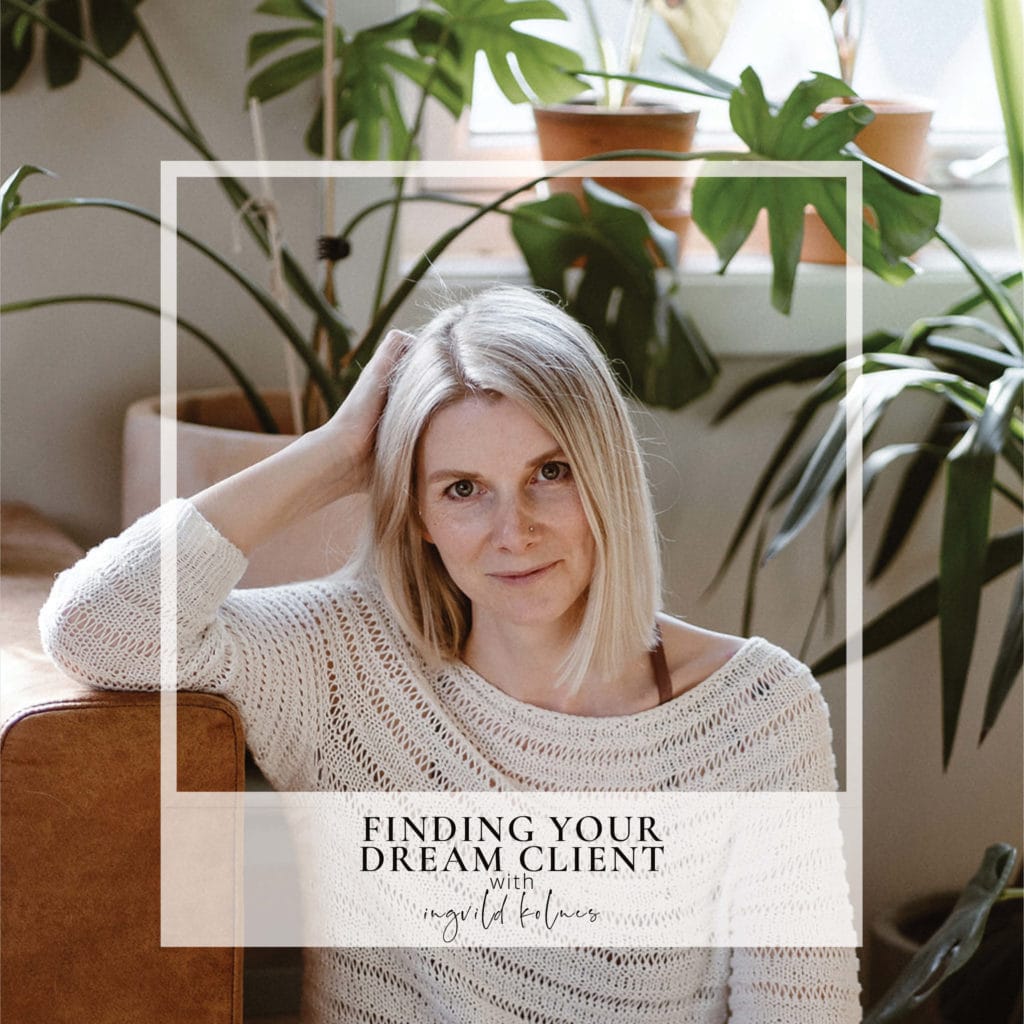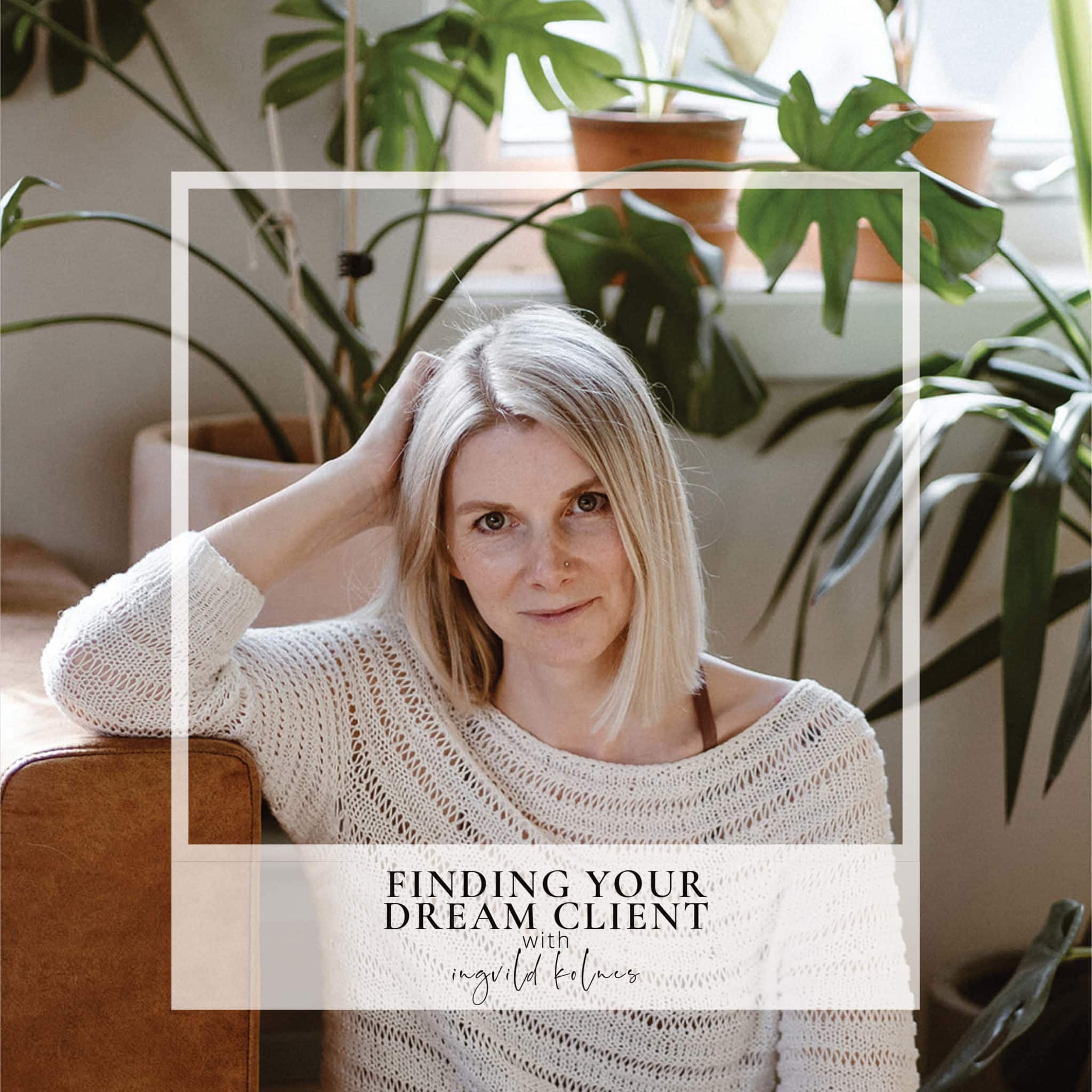 One of the most important things in your business is creating a dream client profile!
When I started out, I wanted to photograph anything and anyone. It never occurred to me to say "no", or that there could be such a thing as the wrong assignment or the wrong type of clients. Fast forward to many years of working with different people, I experienced that some just expected too much of me. I was charging too little for my services and spreading my offer out across too many different things. Everything got better when I realized that there was such a thing as the right (and wrong) client for me. Discovering and building an outline of who you most want to work with is actually a step in the process that I teach photographers and something that you can't skip.
When you are creating your dream client profile, it's about figuring out who your dream client is. Not your 'ONLY' client. An ideal customer profile, or a dream client, is a hypothetical description of the person that you would most likely work with. It is best to keep your customers in mind when you're making business decisions. Because it will help you to attract clients and keep your following. The result is a success for your company.
You do this by creating a dream client profile. This is the process to know your target market or dream client. It will help you better target them and give them what they want.
The key to finding the right clients is to figure out who you want to work with. So that you can share information they need and photos that they want. That way you will attract the people who want what you are sharing. Of course, there's more to it. You need to build up your brand to match your dream clients. Have the right pricing and create a strong marketing strategy to get visible. Pretty much everything that's in my program sustainable photography. No coincidence.
Check out this episode on branding

Episode 4
The benefits of creating your dream client profile.
1. Building your brand
Your dream client helps you build your brand because what your brand needs to do is attract them. So once you have a clear image of who your dream client is, you'll know how your brand has to look and feel.
When you're clear about your dream client, it makes it easier to turn down people who are the wrong fit. And when you're working with the right people, you'll have more fun. This brings me to the next point:
2. You'll enjoy your work more.
This is such an important factor. If you want to keep doing photography for a long time, you want to make sure you're working with people you actually like. You are not your dream client, but you probably have a lot in common. It's when you work with people you like hanging out with. When they respect you and you have things in common with them, such as values especially. It will help you to enjoy your work so much more.
Have you ever worked with a client who just didn't 'get' you? Someone who complained about your work – without you really understanding why? Someone who you simply didn't get along with?
By doing this, not only are you more likely to attract the right type of clients, but you're also more likely to avoid the wrong type of client.
3. You'll know what your client wants
The way you present your business has to speak to your dream client. From the design of your website to the captions on your Instagram posts, it has to be clear. All these things form your branding and are part of communicating how you're different or stand out.
When you get to know your ideal client is, (and I mean inside out, on a deep level) it sharpens your branding. They will feel you're absolutely the right person for their project.
4. Marketing will be easier
Getting to work with your best kind of clients shouldn't be left up to chance. Sure you'll stumble across some you'll love. But if you're not clear about who that is and focus your marketing efforts on that person, anything can happen. And I know you want the best kind of clients. Like those with the best aesthetic style. Or with the kindest personalities who show the most appreciation of your talents. To make that happen, you need to know where they spend their online time. And what exactly they're hoping for from their photographer.
When you have an in-depth understanding of your dream client you'll know where to advertise. And what your advertising should say. What content you should be creating, so they trust you, even before they've met you. And also which marketing channels are worth exploring.
The most valuable part of knowing your ideal client and marketing to them is giving them an outstanding client experience. It's when the connection between you comes out naturally, and the images you create are perfectly in-line with their visions. Most likely, you'll end up with a fabulous reputation.
5. Avoiding price shoppers
One thing I've seen many struggle with is how to deal with price shoppers. Like what to say to convince your leads that you're worth it.
The answer is: you can't. You can educate them, tell them why things cost, what they do, and why it's worth it. I do this. I have a blog post that I send to those looking for a bargain. And then I pass them on to someone at my own price level. Because they're not going to book with me after me being strict with them. And I don't want them either. But they might learn from it, so it's important to educate. And also I don't want them to think that my prices are too high. That there's someone else around that will give them a good deal by undermining the market.
This episode isn't about pricing, but I want to say quick – please make sure you're prices are profitable and sustainable. If they're not, you're ruining the market. You're ruining your own business and you deserve to get paid for your services. If you're not making a profit, how can you keep going? How can you have time and money to invest in your business to improve and grow? Go listen to episodes 17 and 18 if you want to know more about this.
The truth is, we're all price shoppers. In different areas of our lives. There's nothing wrong with that. We all value different things in different ways. Some might put a ton of money in their home, others their car, or towards traveling. And some value their memories and want to pay a lot for photography. The goal should be to aim for those clients who value photography, and not only that but your photography. Some already share your beliefs when it comes to valuing photography. While others need to hear you speak about it before they start believing in what you do.
Learn about pricing for the long run

Episode 18
Use your dream client profile to help you stand out
It might feel scary to feel like you're eliminating some clients. But remember that you're getting specific with who you want to be working with.
Here's why you shouldn't feel worried about turning people away from your brand:
We don't have to be a good fit for everyone. How many shoots do you want to do every year? Or in an average year? For me who's mainly shooting high-end elopements, it's usually between 10 and 20. That is a really tiny percentage of the population, even if you live in a small place. You don't need to be the right photographer for everyone. Why not focus on being the best photographer for the kinds of people that value you? The ones who love your work and that have a style that matches yours. I bet they're out there!
We're all too scared of standing out and doing our own thing. And that ends up hurting us more than we realize. Because in an effort to be liked, we end up blending in, being invisible. And if you want to get booked you have to be visible. Not to everyone, but to the 15 couples or the 20 families that you would love to work with, who want to work with you too. Listen to last week's episode with Leslie Rodriguez if you're struggling with this.
This is why I have created a specific step in my mentor program about figuring out who you want to work with. Because it's key in all aspects of your business. It matters when you're creating your brand, your packages, your prices, marketing messages, what social platforms to be on, how to communicate with your people, the aesthetics – everything. It's part of the core of your business. And every offer you have has a slightly different dream client. I have one for my local weddings, my elopements, my mentoring clients, and my course clients. They probably have a lot in common, but they are also different.
If you want to work with me, I can help you figure out who your dream client is with detailed, step-by-step parts to go through. And once you finish this program, you'll know exactly WHO you're trying to attract. It will make everything in your business so much clearer. As I've said, It's part of the mentor program I offer, but you can also work with me 1:1 to figure this out.
What can you do right now to build your dream client profile?
Think about the clients you've already worked with. What do the clients you love the most have in common? What is it about them that you enjoyed? Write it down. And then think about the clients you've worked with that you didn't get along with. Or that wasn't too happy with the result. Try to look for why that happened, and then you'll have a great starting point for who you want to and don't want to work with.
That goes to show that there's someone out there for everyone. We only have to figure out when it benefits both you, the clients, and other photographers.
The wrong fit vs your dream client
Keep in mind that when someone is unhappy it doesn't mean that you did a bad job. Or because they are an unreasonable client. It could just be that you were the wrong fit. Avoiding those people is also an important thing in making your business sustainable. Your dream client profile is waiting to be figured out. The best client-photographer connection is with your dream client.
Want more?
Learn more about the Sustainable Program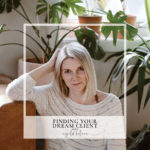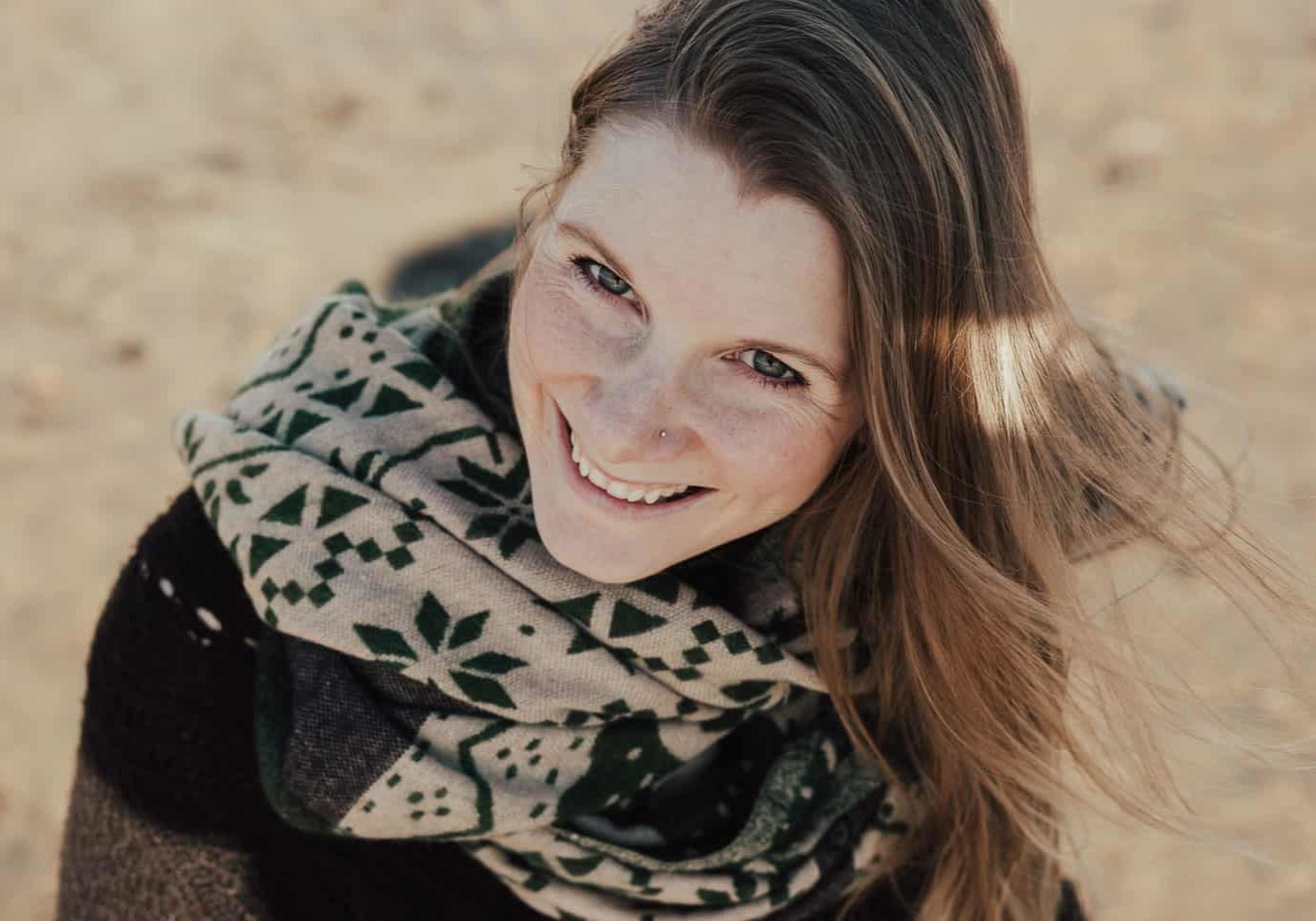 This podcast is all about education and inspiration for photographers. A sustainable business is profitable and lasting. Instead of short-term wins you want to make sure you're doing things that matter. Both to yourself, and to create the business you want. The goal of this podcast is that it will help you build and structure your business around your life, instead of the other way around.