26. Letting yourself stand out as a photographer with Leslie Rodriguez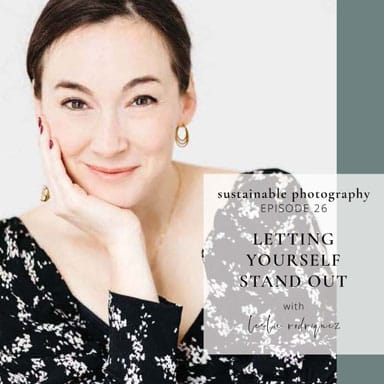 Rodriguez's photography was shaped during her years as an academic at Vanderbilt University. It was while studying Latin American studies that she developed a multicultural worldview. This led to years of travel abroad, and marriage to her Chilean husband, Javi. They have now been married for 11 years. She speaks both Spanish and Portuguese. Her many international travels expanded her sensitivity and developed an eye for the unexpected.
She left academia to tour the United States as a singer-songwriter with the band Humming House. Her camera was always in hand to document their travels. Despite her love of music, it was in the world of photography that she finally found a professional home. She now lives in Louisville, Kentucky with her husband and two daughters Penelope and Golden. She owns a successful wedding photography business and operates a portrait studio in her backyard. Her work has been featured in a number of publications including BRIDES, Green Wedding Shoes, and Carats and Cake.
Sustainable business in a nutshell
Leslie says that a sustainable business is something you can do long-term. Something worth doing that makes you happy.
It's a long-term career where you are happy and contented. Where you can express yourself without losing money in the process.
At first, you try to please everyone in your business. Which includes keeping your prices low.
Most new photographers charge low prices. Some find it hard to get out of. And get stuck in a vicious cycle, where they don't know how to raise prices without losing clients. Which leads to discontentment and a low income.
Remember that having a sustainable business can be an important part of making yourself happy. Being able to do what you want. This means you can grow your business and get as creative as you want. You become more inspired as you gain experience and skills in your business. Freedom of expression is so important for photographers like you.
Making your business stand out with your personality
Showing your authentic self will create a deeper connection with your clients. Your personality is part of your brand. People will want you as their photographer for the unique experience you offer.
The market can be saturated for most photographers. A solution can be to charge more for your photography services. It's about showing people who you are and what kind of work you do. Photography is an art form and people will pay a bit more for your art.
People wanting to work with you is a validation of all the work you've done and the artistic expression that you can provide to clients.
To sum it up, showing your personality makes your brand stand out, more marketable, and sustainable. It makes you stand out as a photographer.
Building your brand to stand out as a photographer
More than the logo or colors, a brand makes you identifiable. It makes you distinctive and memorable. It's how you communicate who you are. It's the whole experience of your client when doing business with you. Your brand makes you stand out as a photographer.
When it comes to brand photography, it might be a good idea to ask your client for three things about their business. Like what makes the business important. Or how people perceive the business. Knowing how these bits and pieces make up a complete picture. It's like getting a deeper understanding of what your client's business is.
It's important to communicate who you are and what your business is like. Because of this, making your own brand is a long-term commitment. You can start small, invest in tools, and study. Or put together shoots that will inspire you to figure out what you want or what you can offer. Remember that expressing yourself through work will connect you to clients.
Mistakes in branding and visual presence
Your biggest mistake is losing yourself in the process of making your brand. People can tell if you're being authentic. It's when you care more about the number of followers than having strong and connected followers. Chasing numbers can be exhausting. And it definitely won't put money in your pocket.
When you force yourself to do something in the long run, it leads to burnout. You're getting paid but you're not happy doing it. It creates complete confusion. To avoid this, become true to yourself and communicate that. It can be through the captions on your social media posts, blog posts, or through any marketing platform that you use.
Burnout and breathing out
Ending up burnt out is one of the most common struggles photographers experience. It can be because of the following reasons:
Getting paid, but you can't express yourself
You chase followers by becoming somebody else
The services you offer are beyond your comfort zone
You're not satisfied with your work
Taking on free projects without getting market exposure or inspiration
You follow what everyone is doing
While being burnt out is quite stressful, you can get out of it. First, stop doing what everyone else does. Second, focus on what you can offer. And lastly, be as authentic as you are as you reach out to clients.
Get better at showing your personality
We usually feel a bit lost when we don't play enough. You get serious in your business that you tend to forget your creative side.
Try to remember what made you start doing business photography. Think back on the day when you feel the happiest. Recreate the happiest moment when you feel you are at your most authentic self. It will help you find yourself again. You'll feel rejuvenated and inspired after.
Making sustainable business work for you
Trends come and go. Especially for wedding photography. It is important to branch out sometimes to make yourself stand out as a photographer. Take a look at the outside world. Figure out what kind of concepts work for other industries. Innovate yourself by taking these ideas and putting them into your photography.
Your business becomes more sustainable when you have the ability to put pieces of other ideas into your art.
Leslie wants you to know
Burnout isn't just from taking on too much work and getting paid too little. Burnout is also about not listening to your inner voice and producing work that you can be truly proud of.
Find Leslie
Want more?
Learn more about the Sustainable Program
Sign up for the in-person workshop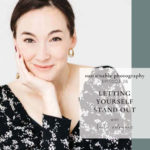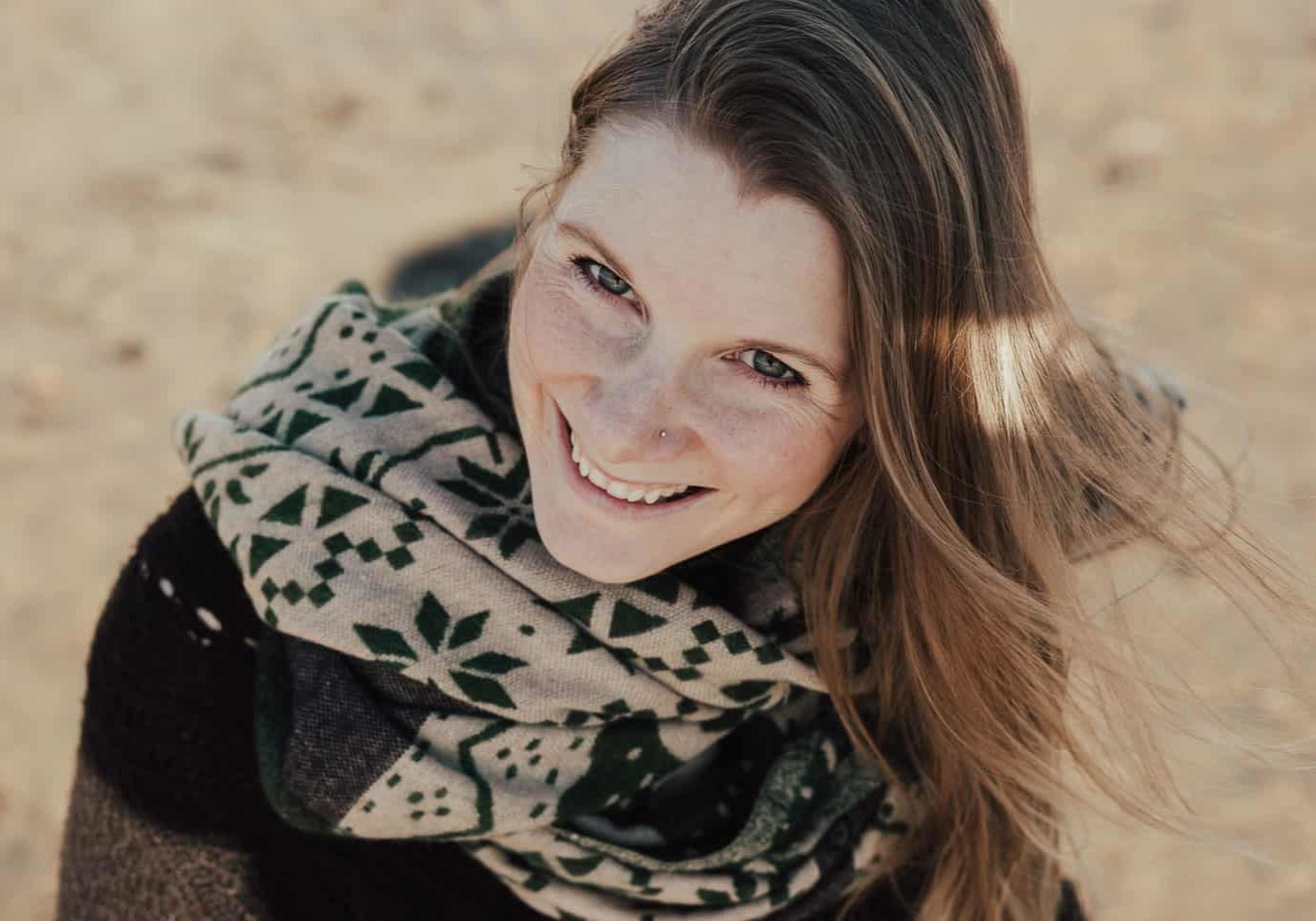 This podcast is all about education and inspiration for photographers. A sustainable business is profitable and lasting. Instead of short-term wins you want to make sure you're doing things that matter. Both to yourself, and to create the business you want. The goal of this podcast is that it will help you build and structure your business around your life, instead of the other way around.