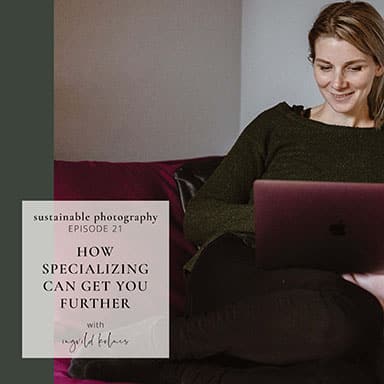 How can narrowing down your services actually help your business?
In this episode you'll learn why it's a good idea to specialize and niche down as a photographer.
But what is a niche? It is a smaller segment of what you're already doing. Some niches are broad, like portrait photography. Others are more narrow, like newborn photography. There are a lot of different levels to a photography niche. It basically means specializing. And it can really help you get the most out of your time.
Take a deep dive to understand your dream client
Knowing your niche client the best takes a bit of research, time, and practice. So why not spend time getting really good at providing them a dream experience? And do it sooner? Specializing at something helps you hone your skills. Not just in working the camera or doing lighting. But the posing, communicating and planning for your niche clientele. If you are committed to capturing a type of experience. You'll know what the client needs before they do. You'll ask all the right questions. There are many types of photography you can offer. But picking just one will give you time to go deep. To understand what your client needs. To understand how to create an experience.
Learn more about creating an experience for your client.

Episode 5
Make your marketing job easier through photography niche
The key to marketing is having a clear message that speaks to your dream client. When you do a bit of everything, it becomes difficult to reach your target audience. You have to send out many different messages more often. You'll have to do more with your website which will be harder to organize. So you're splitting your marketing efforts by providing too many services.
If you do photography niche, you only have to advertise for targeted things. This actually helps your marketing. Not only do you extend your reach with a clear message. You also tell prospective clients that you're the best at what you do. Say you only advertise elopement photography. Most of the clients you bring in will be looking for exactly this service. Since you work most with eloping couples, your customer service will be more knowledgeable. The clients have a more positive experience. And they will keep coming back and refer you to their friends.
Does that mean you can't do newborn photography? Or a family photo here or there? You will always get inquiries for these other things. And you can choose to take these jobs or not. This just means that most of your clients will be attracted by your niche. Because that's all you talk about. That's what you have said you're the best at. Your improved services and projected expertise will also help you charge more. Clients will expect higher prices and be willing to pay them.
So niching down means you do less to reach your dream client. You spend less on advertising because you have fewer messages. And you can take advantage of more passive marketing. SEO works great when you have a very specific message. You can focus your website keywords more easily. This laser focus in word choice will help your site rank higher on search results. Clients will discover you more easily. And you'll be exactly what they're looking for.
Learn how to use your website to book dream clients.

Episode 15
Build more trust with fewer services
You may be very good at both wedding and newborn photography. But a prospective client can't perceive you as an expert in both. An expert is the best at one thing. You wouldn't go to an accountant for a car repair, right? They may in reality be a very good mechanic. But you sought them out to balance the books. It will be easier to trust them with your finances than your car. Specializing also builds trust in your potential clients. You can't master everything. And your clients know that. Project your services with these niche clients in mind.
A client trusts you most if you prove you know them. Your message should say "I understand exactly what you need." And spending time booking similar clients will help. You can market really authentically. When you have worked with enough clients wanting your specific service. You'll have extra knowledge to communicate clearly. What do you offer that they need? If you focus it is easier to answer this question well. With research and experience.
Put the time into what you love
Maybe you have decided to niche down. But you're not sure where to focus. It might be tempting to focus first on the highest paying or most highly demanded types of photography. And choose one of these as your niche. A different and longer-lasting approach is to figure out what you want to do. Ask yourself, what are you passionate about? Then do your research. Learn what the demand is for the type of photography you want to offer. If there is competition, how can you be different or better? Consider how you can make enough income with this photography niche. When deciding, don't forget to review past customer experiences. And be sure to think about the lifestyle you want. Doing the work you love means you'll do a better job. And you'll have more fun! So take the time to make it happen.
Learn more about creating a profitable business.

Episode 7
Offer less and get more
When photographers don't feel like they're booking enough, they tend to offer more services and add on videography and more products, and maybe test out an entirely new niche instead of getting better at what they already do. Think twice before you start offering new services. Here are some of the clear benefits of specializing or doing photography niche: 
Marketing is easier.
You'll get better at what you do.
You'll be considered the best by those who are looking for what you do.
Your brand gets stronger, both because you get better at what you do, and because your clients are happier with what they get.
You might be able to raise prices. When you are an expert, people will expect to pay more.
When you're trying to build a business that attracts clients. Try niching down into an area you love. You can market directly to your preferred client. And you can spend time becoming the best in your area. Capitalize on a niche that excites you. This is one way you can earn more, take on less bookings, and work with more of your dream clients.
Want more?
Learn more about the Sustainable Program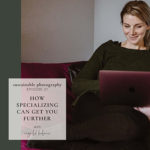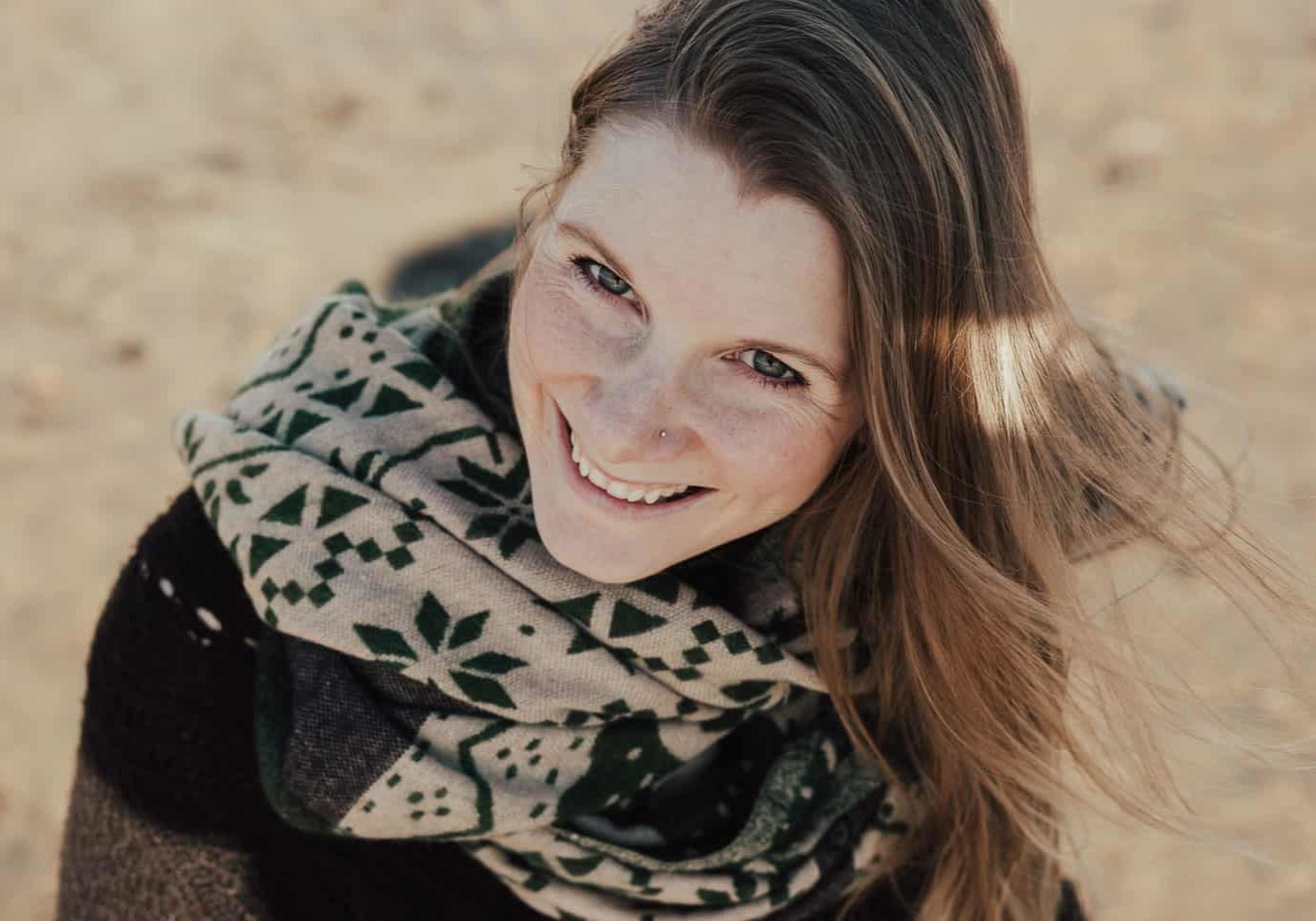 This podcast is all about education and inspiration for photographers. A sustainable business is profitable and lasting. Instead of short-term wins you want to make sure you're doing things that matter. Both to yourself, and to create the business you want. The goal of this podcast is that it will help you build and structure your business around your life, instead of the other way around.