We are headed into the third year of the corona pandemic with restrictions and cancellations making our life and our financial situation hard. There have been a lot of lessons learned. In case we'll be seeing more of the same this year I want to talk a bit about my mistakes and something I hope you'll think about going forward.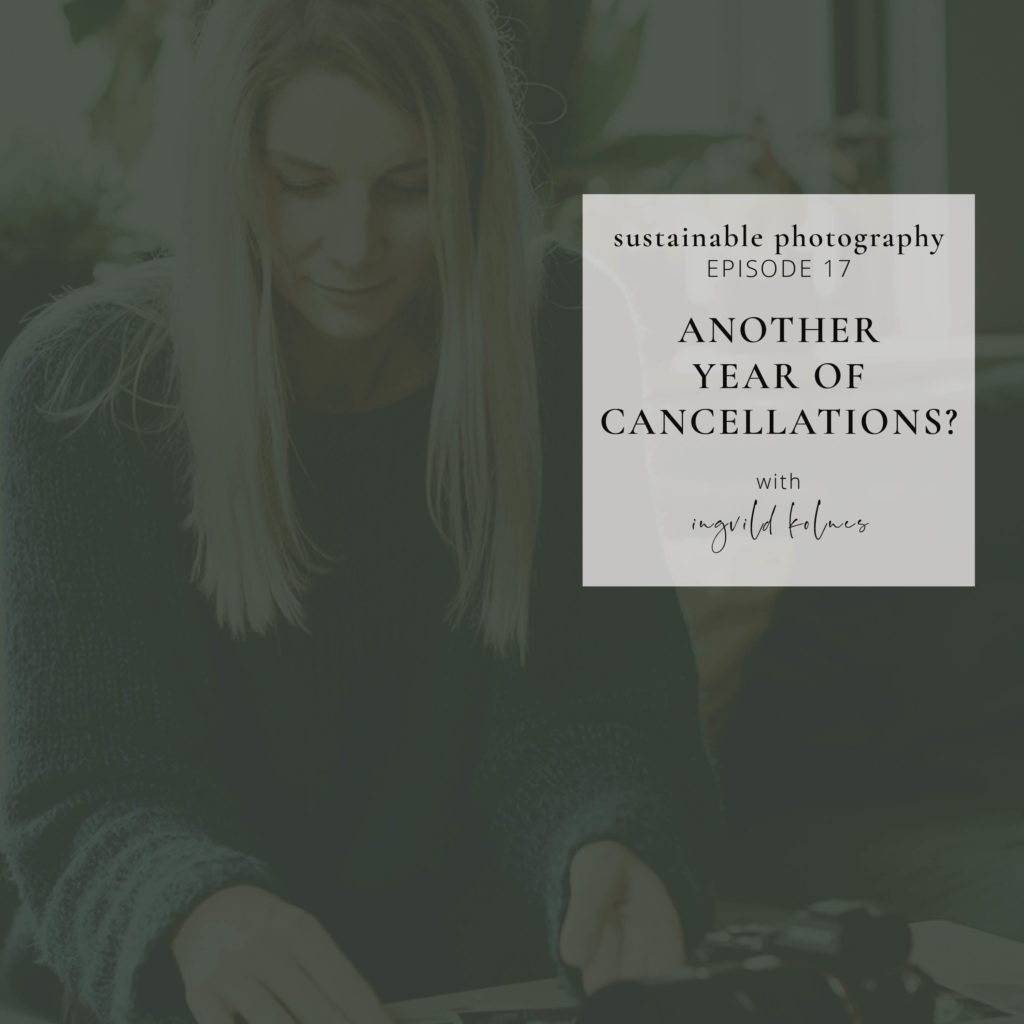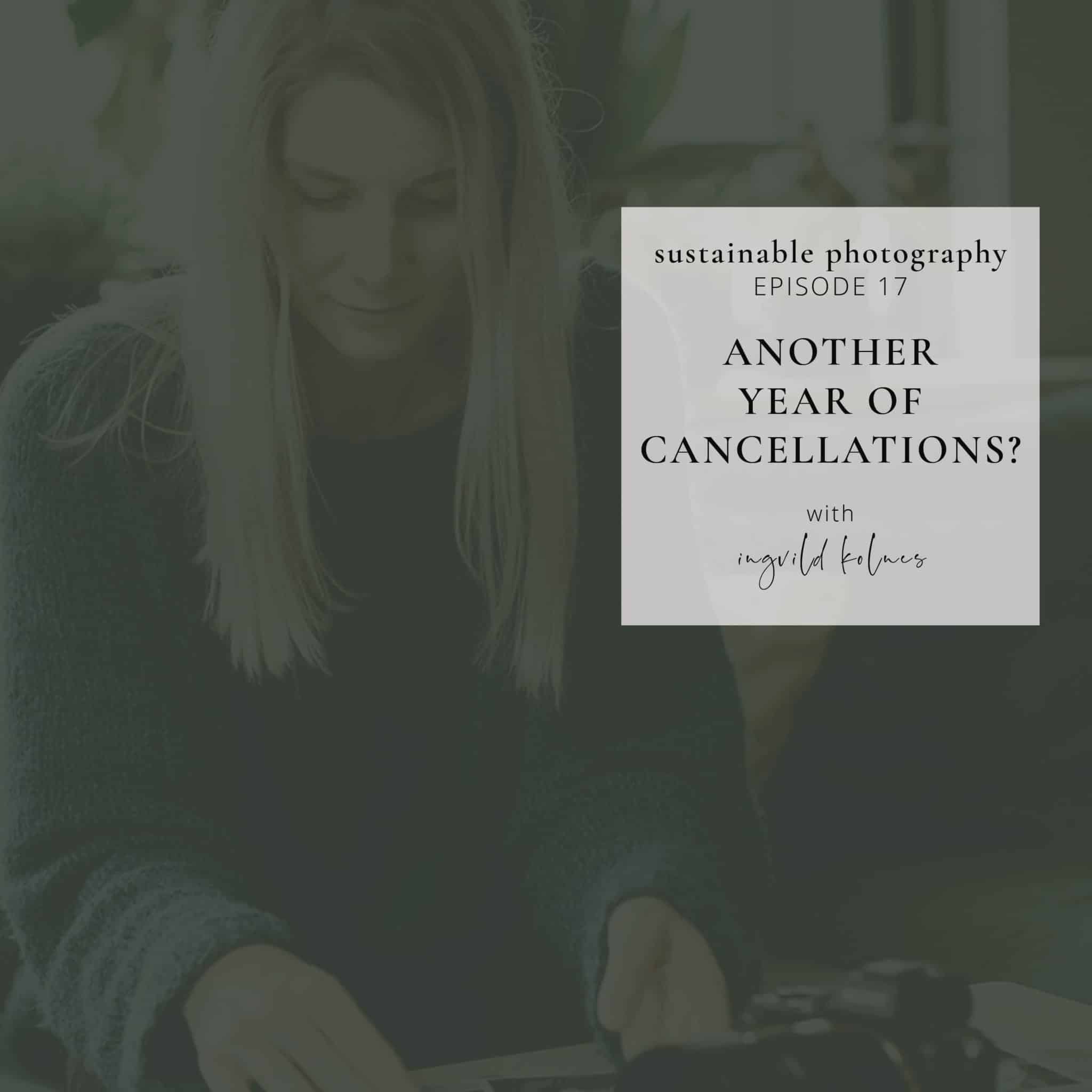 Last year's cancellations ended up costing me tens of thousands of dollars because I was "nice" and let people change their date without charging for it. I haven't dared to do the exact math, but I think I've had about $100.000 in lost contracts. And when adding on a lack of inquiries and upsells the loss is so big at least for a small business like mine.
So- how do you deal with cancellations and reschedules?
Starting last year I became rather "strict" (which probably isn't really so strict, but it's definitely clear). Being transparent and clear is key.
Don't get me wrong – it hurts to tell my clients they have to pay to change their date. But you know what, I've done the math. As an example: One couple wanted a third date from me. If they had agreed to my re-scheduling fee it would have cost them $1250 (less than the cost of booking a new date). The moves and loss of business etc. have cost me almost ten times that – for that couple alone. It's also part of the story that that couple refused to pay and treated me rather horribly, and they weren't the only ones. I know several other photographers have also been threatened by their clients. This is really hard for me to understand because after all, this is why we have contracts in the first place. So, it became time for me to put my foot down. I do see though that a lot of my fellow photographers are still agreeing to postpone dates without any charge, and I want to urge you to do some calculations and figure out how much it's actually costing you.
So get clear on how you want to deal with it. Update your policies and contract and be clear about it upfront. If you want to charge a re-booking fee, make sure you're covered by your contract.
We shouldn't be scared of the small print in our contracts. Explaining what things mean upon booking is a good practice to have. Include information in your welcome guide/pricing guide about what it means that your booking fee is non-refundable and why. Get clear on your policies before you need them. Maybe you should even record a video where you talk through your contract.
Listen to Jillian Todd talk about being Money Confident

Episode 2
How to work out your loss when a couple wants a new date that you're likely to get booked for
Remaining payment for current date + potential payment if a new couple books the new date in question = Loss
Example:
Your price for a wedding in 2020 was $3.000, you increase it to $3.500 in 2021 and to $4.000 in 2022. Let's see what you end up losing if you give away new dates:
A couple who books you for $3.000,- but cancels their 2020 wedding (you lose $2.000,- if they have already paid you $1.000,- as a retainer).
Then they also cancel their 2021 wedding (you lose $3.500,- (due to a price increase because you could have gotten for that date by a new couple), and now they want a 2022 date.
You've increased your prices for 2022 up $4.000,- so you would lose $2.000,- since your couple has only agreed to pay another $2.000,-). Total loss: $7.500,-.
Also, keep in mind that this is a minimum loss, not factoring in any upsells, etc. So if you're good at upselling engagement sessions, extra hours, albums, and prints (and you know how to price your work), this loss could easily be doubled if not tripled.
There are other ways to be nice than by giving away money, which is essentially what you're doing if you're agreeing to give new dates without charging for it.
It's different if you're not usually fully booked or not dependent on certain dates, so this mainly applies to wedding photographers. It's still super important to be aware of this as we all run our businesses on certain margins. It's YOUR business, not your clients', so don't let them bully you into doing things their way. You might just be driving your business into bankruptcy.
Do note- I also think there's quite a big difference if an event can't possibly happen, or if it just can't happen the way they had imagined. It's not your clients' fault when restrictions stand in their way, but it's not your fault either, so make sure you're sticking up for yourself.
What to do next
The best way you can take care of yourself is to look over your contract, and make sure you're charging appropriately and that you have savings put aside.
When it comes to your client, you have to keep them informed of your procedures and policies. Using the pandemic as a reason for cancellation is very different now than it was two years ago. We all know the risks now, and we have to find a way to live with it. I wouldn't take on a wedding where they were wanting a minimum amount of guests, because I know that I'm the one with the biggest loss if something were to happen.
You might also want to make sure you have photographers around you who can cover you should you end up in quarantine when you're supposed to be photographing. For me, this has been a huge source of stress, because my income is, of course, dependent on me showing up and doing my job. But taking care of our clients is an important part of running our business too. If you have good people around you you might be able to find someone to shoot the wedding, while you do the editing. After all, the wedding day part of the job is the least time-consuming.
Remember, your dream client will respect you for the way you run your business.
Some countries and counties have support arrangements if your business suffers, so check with your colleagues how they do things and what they have found, and contact your local government.
The Sustainable Photography program is currently open for enrollment, and if you want to grow your business to a place where you have more of the right clients who pay you what you deserve instead of having to work non-stop and burn out. Or if you struggle with ungrateful clients, then you should check it out. We start at the core, by figuring out who you are and basing your next steps on that.
Summary:
Work out your loss.
Check your contract.
Figure out what is right for you.
Want more?
Learn more about the Sustainable Program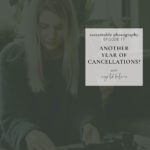 This podcast is all about education and inspiration for photographers. A sustainable business is profitable and lasting. Instead of short-term wins you want to make sure you're doing things that matter. Both to yourself, and to create the business you want. The goal of this podcast is that it will help you build and structure your business around your life, instead of the other way around.