16. How to get started as a photographer | Mentor call with new photographer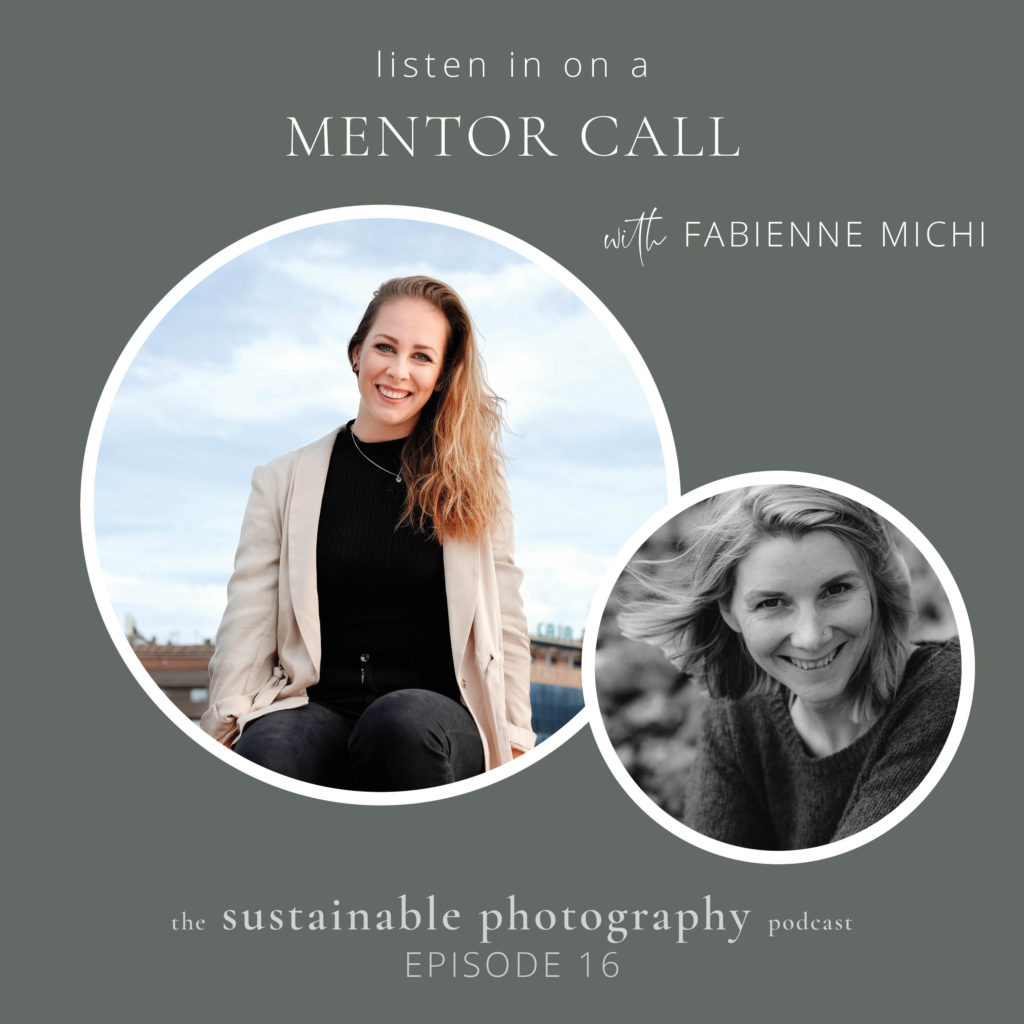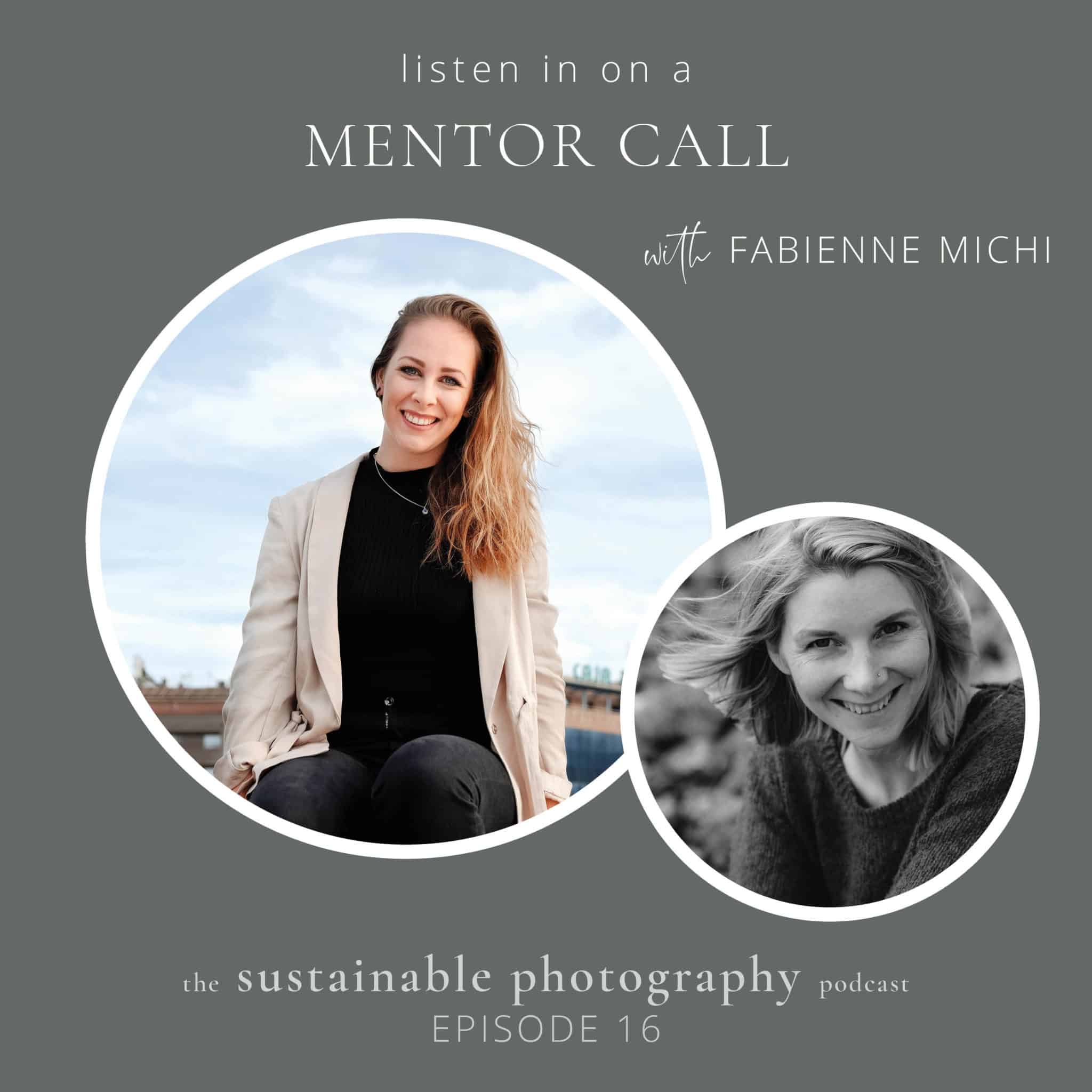 Fabienne wants to take photography from a year-long hobby to her profession. There are a lot of uncertainties and open questions but she is determined to figure it out! She loves to learn and get better at what she's doing. Connecting with like-minded people to learn and share knowledge is a very valuable thing for her.
This episode will talk about building a profitable and sustainable photography business from the beginning of your career by taking the right steps.
Whether you went to school or want to become your hobby and passion of photography into a profitable and sustainable business, this is the right place to start.
Fabienne is passionate about photography, but she is looking forward to taking it from the hobby to an actual career and making a living out of photography, and at the same time to work on what she loves.
In the beginning, everyone has many questions marks in their heads and concerns about how to start as a photographer. How much to charge, how to build a portfolio, how to get customers, build a network, and so much more.
We will answer all of these questions here, so you have a clear path to start and make it!
How to book your first clients
First of all, you need a portfolio.
A solid portfolio with only things you'd LOVE to do more of! Here are a few ways of how to get that:
Attend workshops: Start following photographers you admire on social media and sign up if someone's putting on a workshop. Check out wedding blogs to see if there are any announcements. Also – Google is your best friend.
Build your network: Use Instagram to connect with other photographers, join networks on social media like LinkedIn and Facebook, invite new friends to meet up, use Facebook groups to ask if there is anyone in your area or if someone knows anyone that might be interested.
Check out this great photographer's community on Facebook Sustainable Photography. In this group, you will find a large community of photographers to ask for collaboration in any project you have in mind. Having a community is really important and helps you to grow your business.
Get to know people. Be long-term invested, and don't think about your own wins when you're building your network. Show the network you have something to offer, and the benefit is both ways.
Do a styled shoot: This is SO much fun. You can set up a shoot to match exactly how your dream wedding day and couple would look. Rent a dress, hire a stylist and look for a couple to model for you.
Do model calls: Use your existing network or try out Facebook ads to find someone willing. Maybe they'll hire you for their wedding one day if you do a good job.
Second shoot: Offer to be a second/third-shooter for another photographer. Make sure you have an agreement beforehand so you know that you can use the photos for your portfolio.
You can also download this FREE complete guide to set up your photography business. Whether you're just getting started or if you've already shot a few weddings, this checklist can really help you make sure you're doing all the right things to set up your business the right way.
How to go about pricing, especially in the beginning
A common mistake that new photographers make is to undercharge for their work with the idea that this will get more clients. You may get some shoots, but the reality is that it doesn't get easier because you're cheaper. It actually hurts your business and puts you in the market as a less valuable professional.
Price your work accordingly and fairly, when you price your services low. Your Potential clients are led to believe you're cheaper because your services aren't as good as those who are more expensive. Think about this analogy: when you're buying a bottle of wine for the first time, you'll likely think the one that costs $50.00 will be better than the one that costs $15.00. The same happens with your potential clients.
You don't want to get known as the cheap one; you want to be known as the best one!
Check out episode eight about avoiding being a starving artist. You won't want to start your career in the wrong direction and burn out by working around the clock, just because, you are not charging the fair price for your work.
Listen to "How to avoid being a starving artist with Yvonne van Dalen."

Episode 8
You CAN make a living out of photography and have the comfortable life you want- where you get to travel, eat fancy food and be far away from monthly money worries.
How to stand out?
You get chosen as a photographer based on your personality and who you are, not just because of your pretty pictures.
People will form a perception of your business based on how you act, what you do, and their experience of doing business with you before making the final decision.
You should clearly define the foundation of the personal brand you want to show your clients and stand out for that uniqueness!
Listen to episode four about how to build a personal brand; you will learn so much about it!
Listen to the episode" The importance of branding with Danielle Garber."

Episode 4
The foundation of an authentic brand is to understand who you are, what you stand for, what values you believe in, and what the core message behind your business is.
However, putting this on paper and in a business concept might be difficult. You can waste so much time trying to figure it out. Remember that you are not alone in this process. I want to help you create a profitable and sustainable photography business based on YOUR terms. Check out the Sustainable Photography mentor program, where we work on building your business around who you are, what you truly want, who you want to work with, and how to get there. While building your confidence and mindset along the way.
What is the most important part to focus on
First of all, you should definitely figure out who your dream client is, who you want to work with, and focus your marketing efforts to attract this type of people; when you work with people you love, you will make so much money!
Once you know who is your ideal client, you can create customized offers that they will LOVE. Those ideal clients will attract more clients like them to your business. Eventually, you will be surrounded by only the people you are comfortable working with.
Offer more than just a nice photo; create an experience for your clients.
Taking beautiful photos is not enough to be a successful photographer anymore.
Consider creating an experience for your client. And focus on what you're offering other than just a nice photo.
Find out what your client really wants when working with you. And try to get to the bottom of what feeling they're left with. Or what feeling you want them to have anyway. The way your client feels before and after working with you means so much. Sometimes even more than the result of the photography session.
Check out episode five about booking more clients by creating an experience. You will learn how to sell what you're offering as an incredible experience your customer can't miss out on!
Listen to the episode "Book more clients by creating an experience."

Episode 5
Only in very few cases are someone looking just for a photo. They usually want something more such as wall art, memories, feeling amazing and empowered, heirlooms, an adventure, and so much more.
You don't need to be perfect to start.
Perfectionism is an illusion. It can be a downfall when you want to have control over everything, try to make every detail perfect during the sessions, or have an ideal portfolio.
Mistakes are part of the improving process; every mistake you make in your business will help you to make your business stronger and better every day.
Summary
Sometimes, you have to do things even though you aren't feeling like you know what you're doing, and then you just have to try it. Eventually, that confidence will come over time just by doing.
Focus on building your personal brand based on the uniqueness of your personality. Being yourself will bring you those ideal customers that resonate with YOU, and both parties will have a much better time, which will be reflected in your work.
Don't forget to price your work fairly. Your work is valuable, and you are good enough to charge for your work. Competing only by price will just hurt your business in the long run.
Stand on what you offer and believe it in, and make it clear to your clients! Keep being creative in your own ways and give the best version of yourself.
Remember that everyone starts somewhere and has questions and problems in the beginning. The most important thing is to not give up, be open-minded and keep learning.
Want more?
Learn more about the Sustainable Photography Program
Download the FREE guide "New wedding photographer checklist."
Find Fabienne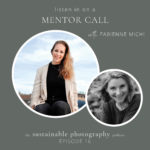 This podcast is all about education and inspiration for photographers. A sustainable business is profitable and lasting. Instead of short-term wins you want to make sure you're doing things that matter. Both to yourself, and to create the business you want. The goal of this podcast is that it will help you build and structure your business around your life, instead of the other way around.