14. Use Pinterest to get new clients on autopilot with Kate Wilkinson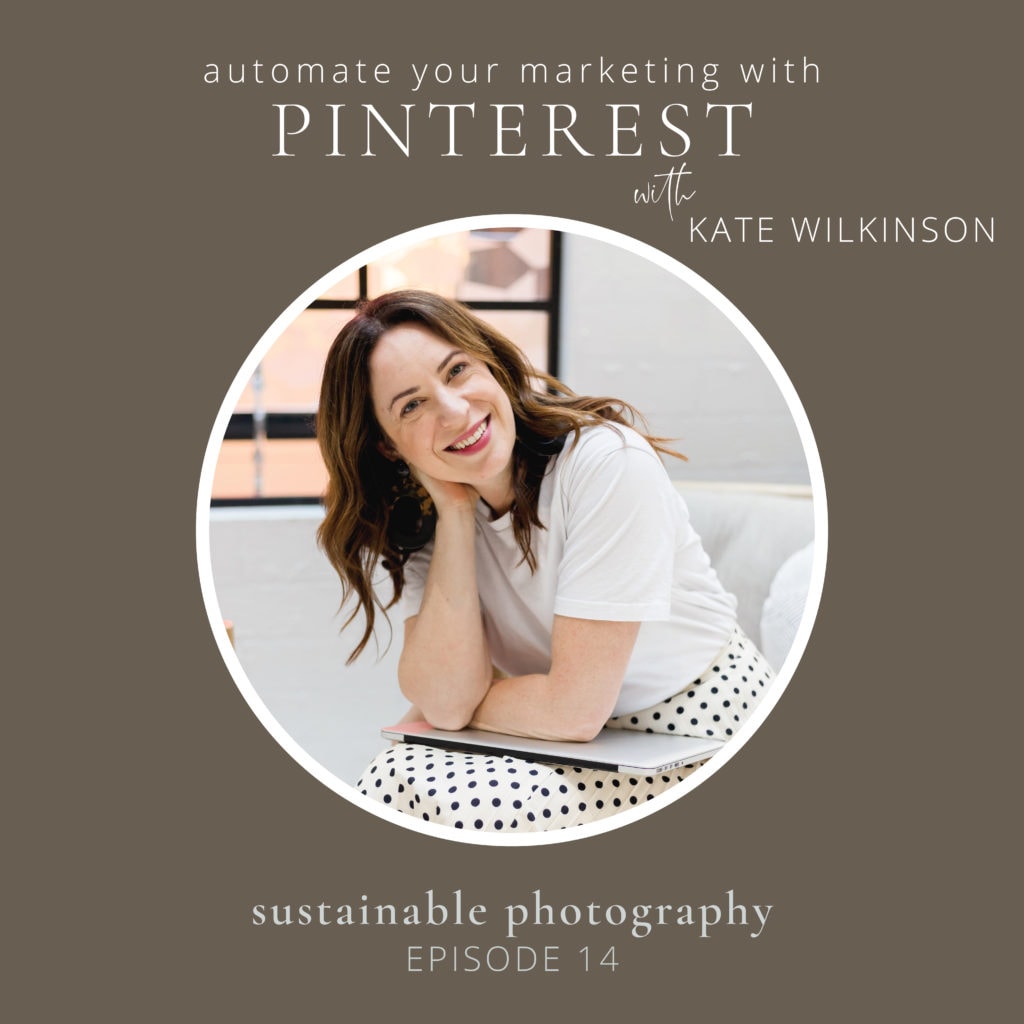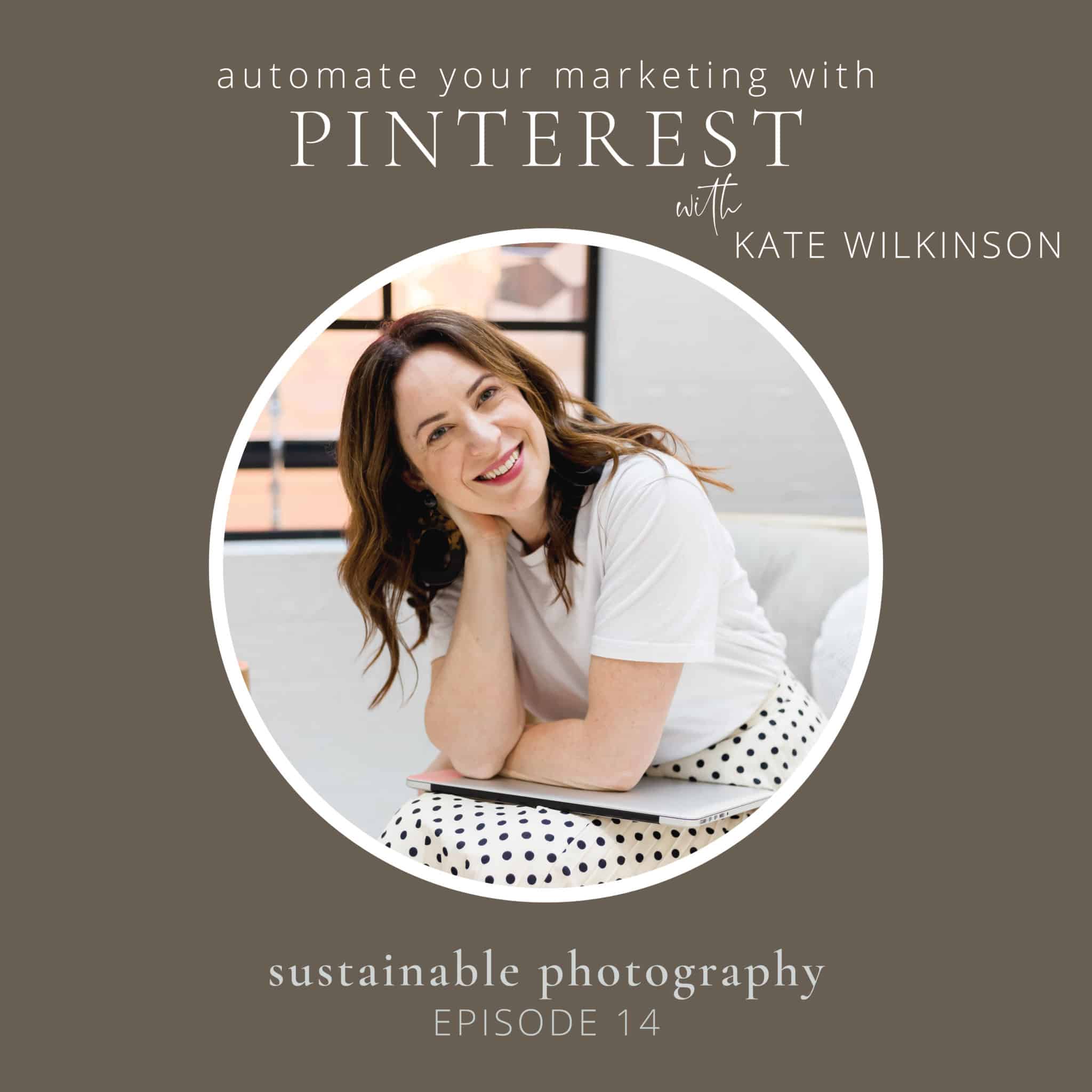 Kate Wilkinson is a business coach and marketing mentor, Pinterest, and automation expert; her main message to you is that with some simple steps, it's possible to create a business that makes you money, even when you take a break.
Automation is a huge time saver. Pinterest can bring to your website visitors and potential clients on autopilot. Her work infuses helping entrepreneurs to grow their high ticket offers to create automated cash infusions in their business while adding a whole lot of fun and joy to an entrepreneur's business.
By using automation you want to generate leads and automated sales and Pinterest can be an incredible evergreen engine that creates this entry point into funnels in your business. And these are so powerful because it attracts highly warm leads more likely to convert into customers.
A Pinterest user is a very intentional user; the average Pinterest user comes to the platform with a really clear intention in mind of what they want to discover or learn or be inspired by. Usually, this type of user is not just scrolling without any intention in specific, instead, they do want to find something useful and willing to pay for it.
Her thoughts on sustainability
Kate has actually two approaches when it comes to sustainability.
From an emotional perspective, a sustainable business has to feel fulfilling and bring you joy. If you feel like you're in a soul-sucking business that you have created, there's something to be switched around. You can't keep feeling this way; it will break down at some point.
From a strategic perspective, a sustainable business is able to run itself. And it sells for you without you being present all the time. It allows you to be offline and enjoy time off with your family and friends. A sustainable business keeps running by itself, generating a profit and getting new customers thanks to the systems and automation created behind it.
A sustainable business should also have multiple income streams. It should be able to generate passive income for you. Whether, it is (digital) products, online courses or training, or masterclasses. Some ideas for photographers are:
Sell prints on automation
Rent out wardrobe to a client
Mini-course on how parents can photograph their own kids
There are so many possibilities you can think of to generate passive income for your business, you just need to think a little bit outside the box!
What can automation do for your business?
Automation can do endless wonders for your business. It will save you SO MUCH time, money, resources and eliminate costly errors.
Think of automation and funnels like when you are dating. You will need an entry point to get to know each other, then you start developing a relationship and so on. On your first date, you don't propose right away, do you? The same happens with automation. You will need to set up funnels with different steps according to the relationship stage with your leads.
The entry point allows them to see who you are, what type of business you have, and what you have to offer. The basics to get under their radar.
Then, you start nurturing them to get a conversion, whether it is to book a discovery call, download an e-book, or join a waitlist. Now you have the beginning of a relationship.
Moving forward, you are jumping into their inbox; maybe, you send them an email series telling them about your story, how you can help them, who you love helping with your business, the transformations you create, the results that you can generate, and all about the beautiful work that you do to provide them with a great experience.
People aren't just looking for a product or service. They want the experience you have to offer behind it. They want that feeling only you can leave them. The way your client feels before and after working with you means so much. If you haven't listened to episode five about how to book more clients by creating an experience, go and check it out, you will get so much value from it!
Listen to episode 5 " Book more clients by creating an experience"
Allow time to measure success
A lot of people are looking for the silver bullet. So they're constantly just creating new freebies all the time, without actually letting it have this growth period and tracking what happens along the way. Because, in any kind of funnel or part of your business, the data tells you everything. You can't measure success correctly if you don't let the data run for enough time to provide accurate results and insights.
Don't feel like you have to create ten free pieces of content or one new thing every month; one freebie is enough to set up a fantastic funnel and automation to get more leads and nurture your customers.
You can track the open rates, click-throughs rates, what type of audience is downloading your freebie the most, who has gone into that next level and booked a free coaching call, what is the best email strategy that works for your leads. You can make decisions about it accordingly only with one piece of content.
All of this could sound overwhelming, but remember that you are not alone in this process. If you are not sure where to start or want to really take your business to the next level, check out the Sustainable Photography program where we can create a business strategy just for YOU. This program takes you from the ground up and focuses on creating a lasting and profitable business that you can live the comfortable life you want- where you get to travel, eat fancy food and be far away from monthly money worries.
How to use Pinterest to grow your photography business
Think of your Pinterest profile as a billboard for your business. That means it needs to reflect the products and services you sell.
If you're a wedding photographer and have a board about kitchen renovations or cocktails you should set to those private, because they shouldn't be on your billboard for your business. And this is very much a strategy that you can use to tell Pinterest exactly what you should be ranking for in the search engine, so people can find YOU.
What to share on Pinterest?
When it comes to what to share on Pinterest, the answer is any content that you are publishing online, share it on Pinterest. If you've got a freebie, images from your beautiful galleries, products, digital, physical, whatever they are, share them on Pinterest.
For example, your website where you share your favorite tools that you love to use for your business, and your favorite lens with an affiliate link from Amazon are perfect to share on Pinterest. If you share that on Pinterest you might make affiliate sales to increase your income.
What boards should you have?
When it comes to what relevant boards to set up think about, what do you want to be found for?
Make sure your boards have very specific titles names.
For example, you are a wedding photographer located in Austin, Texas you can name your board "summer weddings in Austin, Texas", instead of having a board called just "weddings,".
Being that specific with your descriptions will attract the right people that will likely hire you. You don't want to attract people who are in London looking for a photographer. The goal is to be discovered by people who are actually searching for photographers in your area.
Play around with the location to continue to be really specific. You could have boards like "Austin wedding photography" or "The best places to propose in Austin." These are the types of boards you should create and share all your relevant content on those boards.
Do you need to have a blog to use Pinterest?
You definitely don't need to have a blog, but you need to be sharing content online from your website. Suppose you've got a freebie, a list of your favorite tools, photos from your galleries, any of those pieces of content, you should share them on Pinterest.
The journey you want someone to take is:
Search for something on Pinterest
Discover your pins
Come to your website
The power of Pinterest
The big power of Pinterest is that you can have evergreen content. This means that you can get traffic to your website from pins you shared months or even years ago on Pinterest. You will still get traffic from it, not like other platforms. For example, the average lifespan of a Pinterest pin is 7+ months, and the average on Instagram is 24-48 hours. How amazing is that!?
The Pinterest pin is reshared or repined as it's called over and over again. And that's why it's so powerful. For a very small investment of time, like 15 minutes, to share a couple of graphics and write a caption in it. You can get six years' worth of traffic. The return on investment and return on time you get is absolutely extraordinary. A great tool for Pinterest's automation is Tailwind. You can publish all your pins, set up intervals, and have evergreen content for months, even years!
It also just means that you're not having to generate new content daily; you can have a handful of blog posts, podcast episodes, digital products, a couple of albums from weddings that you have shot. And still, with a small amount of content, you can generate so much traffic for months and years to come.
Key takeaways
Don't rush the journey of your leads when they are getting to know you. Sending the right message at the right time is crucial for the success of that relationship. You should never get someone to join your funnel and then try to sell them like a $20,000 package in that entry point. Let them know you!
It's all about taking them slowly on that journey. And so when they are ready, you will introduce your product or service at the right time. Remember, you don't propose marriage on your first date, you will scare that person away, same happens with your leads.
Pinterest is such a powerful tool to generate traffic to your website for years to come by just investing a little time in automation, you have everything set up for a very long period of time.
Also, Pinterest is a great platform for creators like photographers, because, most of the people that use it are just there to pin stuff and look for stuff. They're not they're putting out their own content. So Pinterest users are actually working for you in a way. They are only consuming content, not generating content like on other platforms. Pinterest is the perfect platform you should start leveraging now!
Want more?
Learn more about The Sustainable Photography Program
Find Kate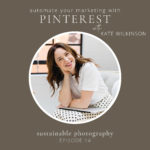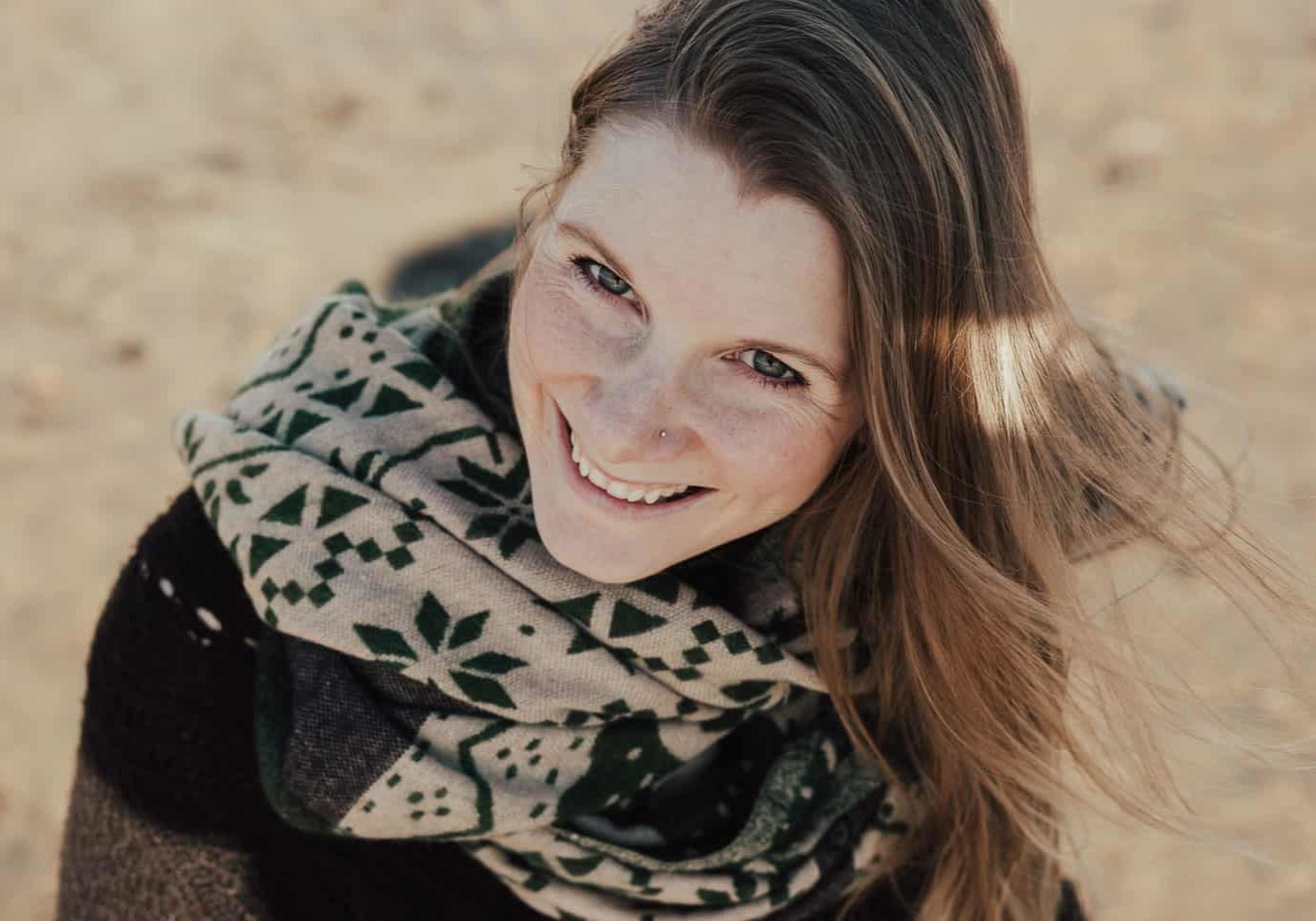 This podcast is all about education and inspiration for photographers. A sustainable business is profitable and lasting. Instead of short-term wins you want to make sure you're doing things that matter. Both to yourself, and to create the business you want. The goal of this podcast is that it will help you build and structure your business around your life, instead of the other way around.