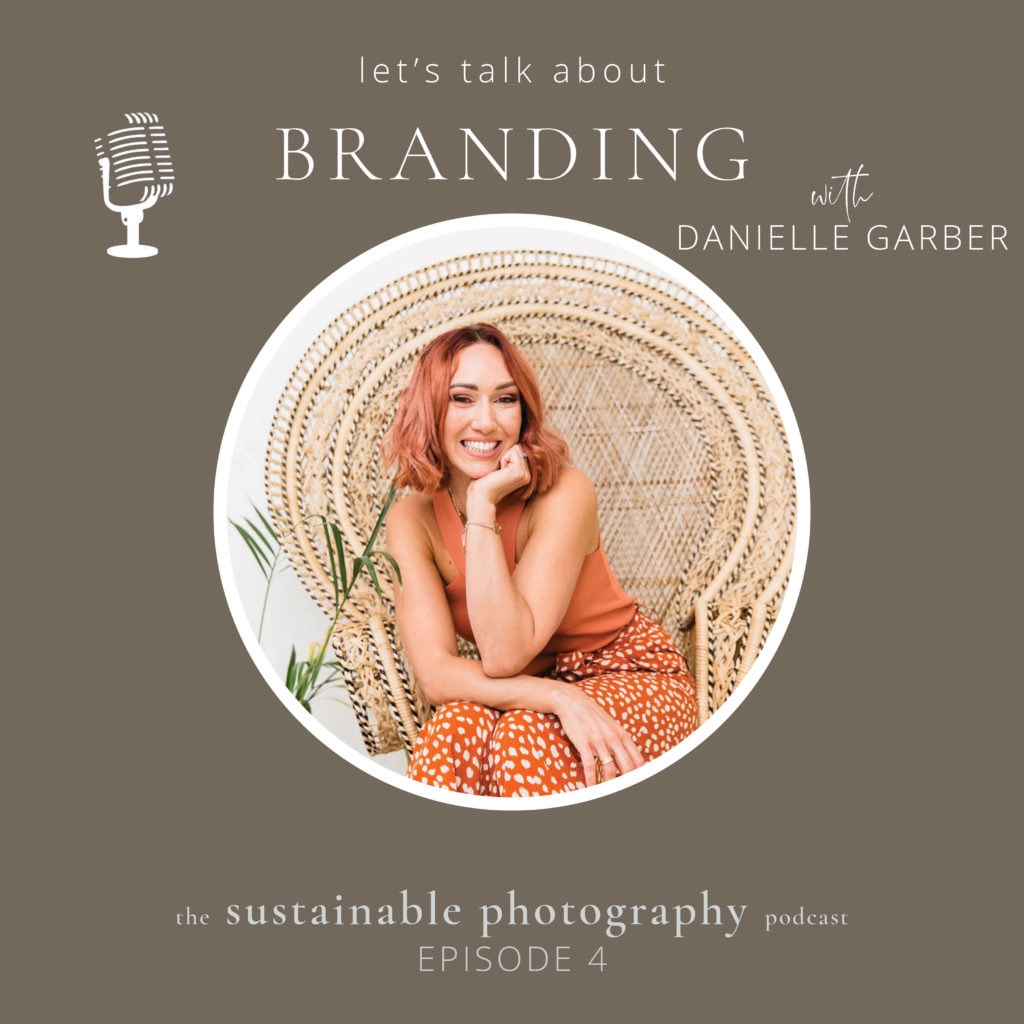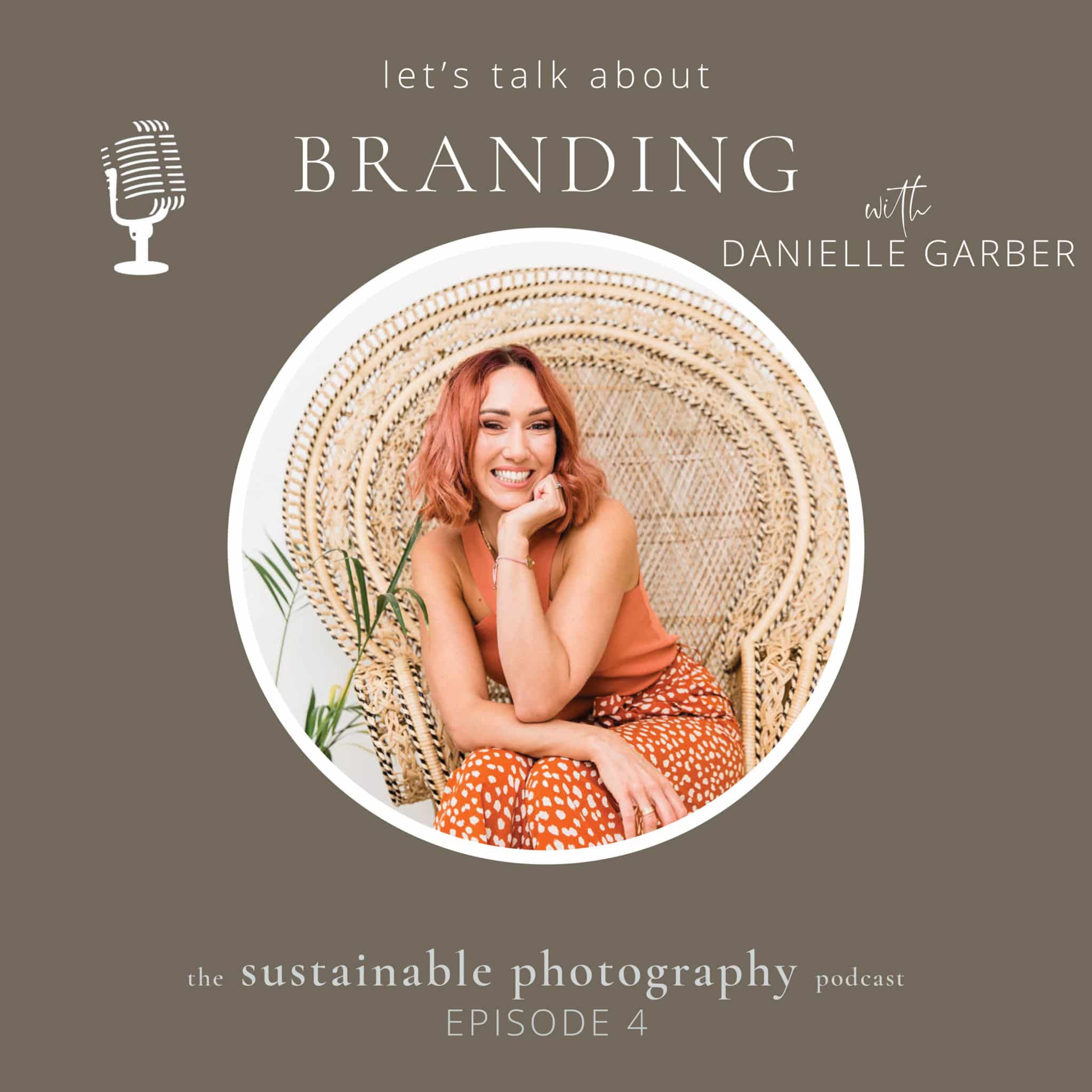 Danielle Garber is an integrative brand strategist and designer for purpose-led service-based businesses. She uses a unique approach that combines strategy and soul when it comes to brand and web design and infuses that into a solid marketing strategy to create aligned, authentic brands that inspire, impact and importantly lead to profitable, sustainable businesses.
She has many years of experience and has worked with great companies such as Amazon and Apple. Currently, she has her own business and helps companies to grow and develop a sustainable brand over time.
What is branding and how to build your personal brand?
Branding is how people experience your business; it's everything that goes along with it.
You as a professional photographer have a brand. A lot of photographers think like I don't really have a brand, I don't get involved in that stuff. Actually, you do! You absolutely do have a brand. And If you think you don't have a brand, you have a really big problem!
People will form a perception about your business based on how you act and the things you do. And even their experience of doing business with you. Whether you have or don't have fancy business cards that say something about you.
The foundation of an authentic brand is to understand who you are. It's what you stand for, what values you believe in, and what the core message behind your business is.
To Danielle, a sustainable business is where you really know who you are as a professional, what you have to offer, and what differentiates you. You need to discover your core strengths, focus on getting the most out of them, and most importantly, be unique!
Having a brand that isn't authentic is not sustainable.
For example, Nike doesn't try to be Adidas or Apple doesn't try to be Microsoft. They don't get pulled off track by being like their competitors. Instead, they have a strong mission and stick to it. When looking at marketing, having a core message as a brand that doesn't really ever change is where sustainability is.
You need to discover what you do really well; what's your kind of magic? What makes you stand out? 
Branding is not only having a logo
The logo is just a tiny part of your brand. Yes, you do need it, but, branding is so much more than a logo!
The logo should be representative of your brand. Hence, it should be memorable and recognizable in the context of your brand. But, if you don't have a brand strategy with a story, then it's not reminding people of anything. It's just words on a page and a pretty image. 
When building a brand, people should start by creating the brand strategy. You have to define the mission, vision, values, the message your brand represents and understanding the personality of your brand. If you try to deliver something that is not really you, it won't be sustainable in the long run. You will lose that authenticity key aspect.
Surround yourself with the right people
There were two main mistakes Danielle made when starting her brand:
Trying to do everything on her own
She worked with the wrong clients
Let's talk about the first one. This is a mistake so many people make when starting a new business. They try to do everything on their own and end up burned out and getting fewer clients than expected.
If you are a photographer, you are great at being creative and delivering amazing photos. But this is not the only aspect that a sustainable business takes. You have to build a website, understand analytics, do marketing, send emails, follow up with leads, and so much more. Dealing with a business as a creative is not easy. Check out the episode about all the aspects to focus on to have a sustainable business:
Listen to the episode about dealing with a business as a creative

Episode 1
All of these might not be your greatest strengths, and if you try to do all of them on your own, your performance as the fantastic and talented photographer you are, won't be the same. But, you are not alone. Check out the Sustainable Photography mentor program, where we work on building your business around who you are!
Being selective with your clients is crucial. When you work with clients that you don't really want to work with, your work will reflect that. At some point, you will attract more clients that you don't want to spend your energy on. But, you don't feel like you can say no either. You are just accepting these offers to get the quick, easy money through the door. That will not be sustainable in the long term. Don't be afraid to feel uncomfortable, this will take you to a better place!
Learning to say no is really important if you want to keep building that sustainability. When you work with people you love, you actually will make more money.
Overcome imposter syndrome
The root of so many unsuccessful businesses is the lack of confidence. As a creative photographer, it is extremely easy to feel that you're not good enough with many talented people around you. Oftentimes you compare your work with their work, what they deliver, their style, and so on.
However, the truth is that art is subjective and unique for each person. So your work won't ever be the same as that of another photographer. And this is where it's important that you stand out.
Emulating somebody else doesn't help you; it doesn't help your business to be authentic and truly connect with people. Instead of copying somebody else, you want your own flavor, your own version that reflects who you are. And this ultimately reflects your work, making it memorable to your clients.
Define your core message
Defining your core message involves everything we have been talking about. You create your logo, determine your brand's colors, create your website, define your photography style around your core message. Your core message is who you are!
You need to ask yourself if your personality is reflected in the work you are delivering. Or if all the elements of your business are integrated with this core message. 
If you feel the connection between your brand and your core message, your clients will feel that connection as well. Otherwise, there will be for sure a disconnect, and it won't be possible to create lasting relationships. 
Listen to the episode about money confidence

Episode 2
Takeaways to have a profitable business from a marketing perspective
Build your personal brand: Authenticity is the foundation of a lasting and sustainable creation of your personal brand.
Surround yourself with the right people. Find customers you love to work with and love you back. In that way, you will make more money working with them than saying yes to every offer.
Overcome imposter syndrome: Find what your unique differentiator is and what makes you authentic. 
Define your core message. Discover what is your mission, what drives your business and how to reflect this in every element around your brand.
I hope you find all of these helpful and make your business more profitable and sustainable in the long run. Keep doing what you love and make a living from it because it is possible! You need a business strategy that can make your business a place where you're thriving.
Danielle wants you to remember that your unique skills, personality & vision are the key to success in your business and encourages all of her clients to Be More You.
Want more?
Learn more about the Sustainable Photography Program
Find Danielle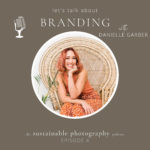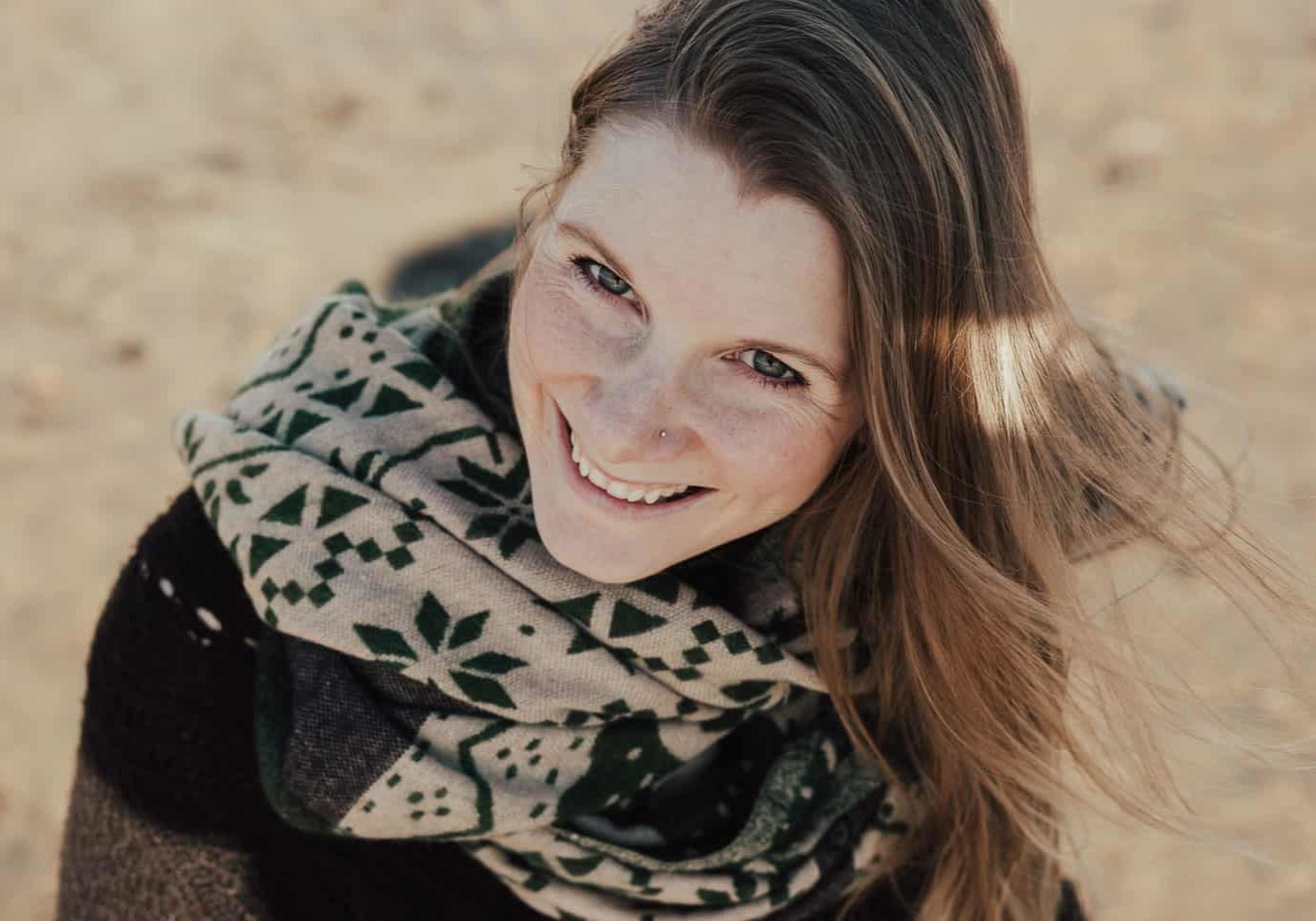 This podcast is all about education and inspiration for photographers. A sustainable business is profitable and lasting. Instead of short-term wins you want to make sure you're doing things that matter. Both to yourself, and to create the business you want. The goal of this podcast is that it will help you build and structure your business around your life, instead of the other way around.