Whether you're just getting started or if you've already shot a few weddings this checklist can really help you make sure you're doing all the right things to set up your business the right way.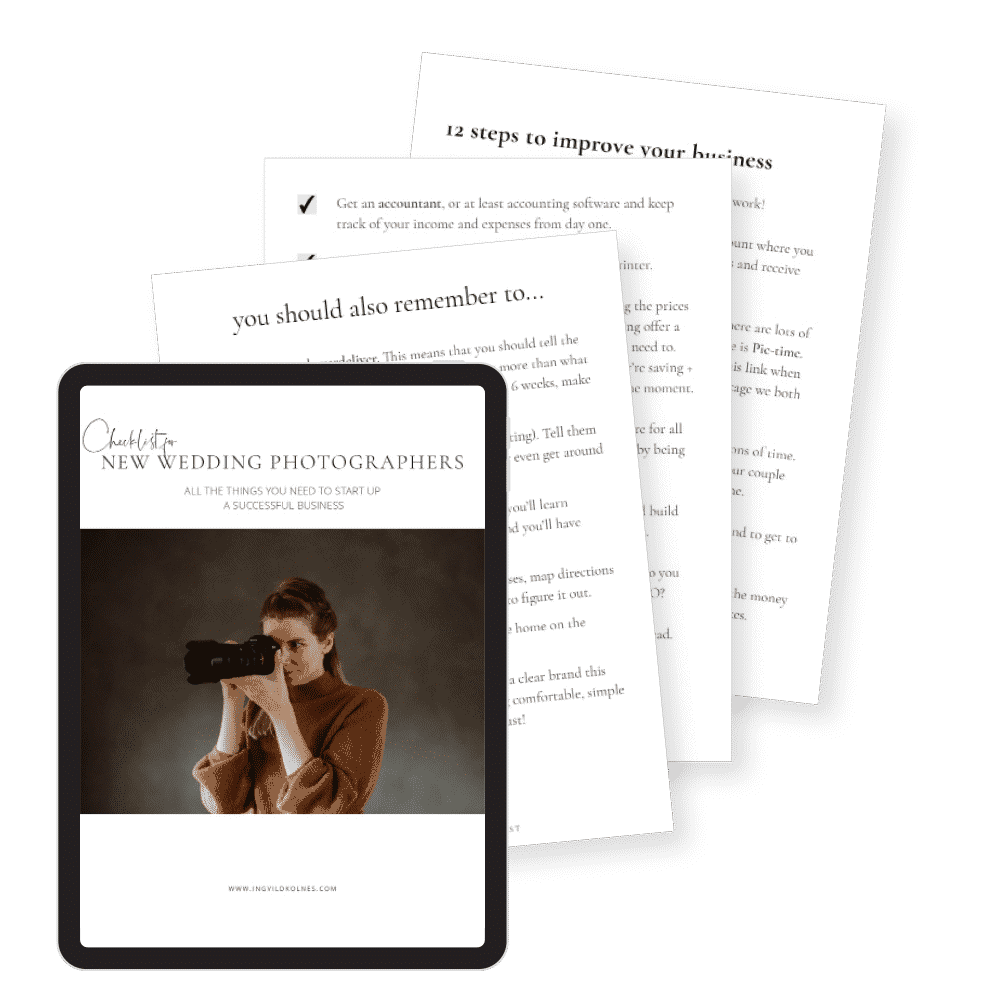 DOWNLOAD THE FREE 'new photographer checklist' HERE
what happens when i sign up?
You get an email with a PDF checklist.
then you'll get occasional emails with tips and resources
All giving you lots of value and of course it's free.
sign up below to get your free copy