Whatever your creative field, – it's your passion – a calling, as much as any vocation can be. You want every client to feel as though they're the most important person in the world to you – and to tell everyone they know about your amazing work.
But I need to be honest here – ensuring that each and every client is delighted with your service is nothing short of a finely-honed process – incorporating branding, choosing a niche and understanding exactly who your ideal client is. Here I share my insight and expertise on how to wow your clients:
The secret sauce of an unforgettable client experience
Brand your service – own it – make it distinctive. Ensure that your working process is clear – communicate how it feels to work with you – provide resources, tips, and guides that help your clients in making the most of their experience with you. These are the things that set you on a pedestal – these are the differences that make you a photographer not defined by price point, but on your art.
As for their expectations – make sure that you set them, otherwise your clients could well end up setting their own. Step into their shoes – think about their questions, concerns and the results they seek.
Tell them what will happen, when and what you need from them (and by what date). Lay it all out – confirm the details in an email and always welcome their questions (better yet, anticipate their questions in advance, and answer them before they even ask).
Under promise, over deliver (always)
It's such an overused phrase that it's almost cliché, and yet it is SO relevant in the creative industries. When you say that you'll do something, do it (and do it better, and faster, than they expected – every, single, time).
Consistency is key – be reliable, responsive and as good as your word from the very first moment they contact you, until your final email.
By making sure that under promising and over delivering defines your business, your clients will feel like they're the full focus of your attention.
| Read also: How to work with clients you love
Compelling communication
How do they prefer to communicate? On the phone, by WhatsApp, email, video call? Be flexible, but also come to understand the limitations of your time. Be clear about your boundaries – when can they contact you? What will you do to address clients who contact you too often?
When you have a discussion on the phone, it's often a good idea to recap everything by email – this is a simple way to ensure there aren't any misunderstandings.
You should also avoid any form of industry jargon – talk about results and why what you're discussing may matter to them.
Finally, when the project comes to a close and they love the outcome, ask them for a testimonial that you can place on your website or a review that they could post on Facebook or Google. This is also a great time to ask them for feedback as to how you can improve for future clients.
Niching down – Who would you LOVE to work with?
Who's your ideal client? Take a look around, the best photographers target incredibly precise clients – and build a business (and service) around them. This all begins with the type of work you want to do.
| Read also: How to find your ideal client
It's not enough to simply be a wedding photographer – you have to know your bride and groom, their style and personalities. It is your ideal client that will guide your creative direction (and when done right, it is this that will connect you with clients who truly value your work).
This is my guide on how to WOW your clients. If you have any questions, let me know in the comments below or contact me directly.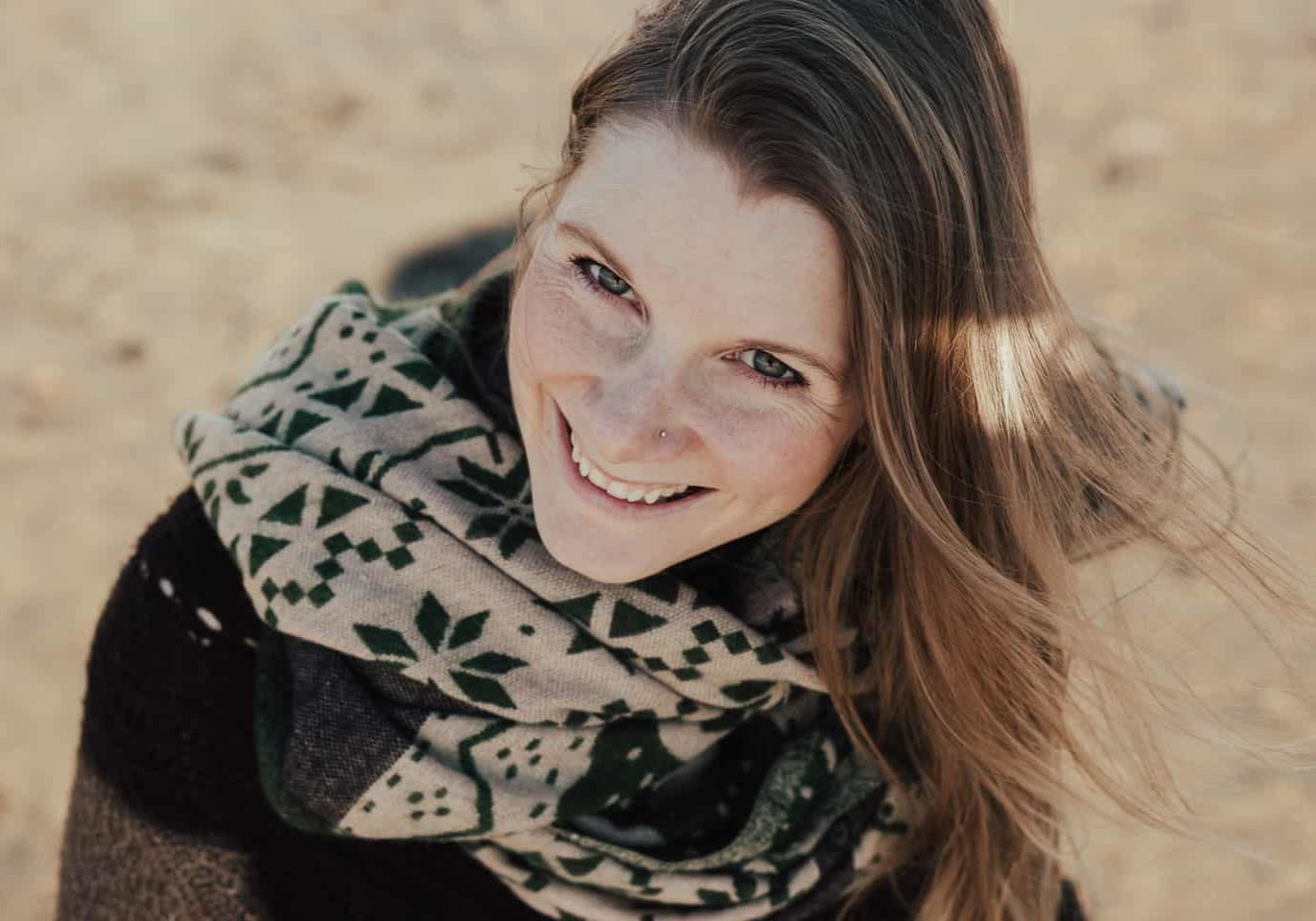 I spend as much of my time as I can being outside taking photos of happy couples in love. I live with my dog and boyfriend in Norway, and I love traveling the world in search of beautiful locations and love stories.
DOWNLOAD THE FREE 'how to book your first wedding client workbook' HERE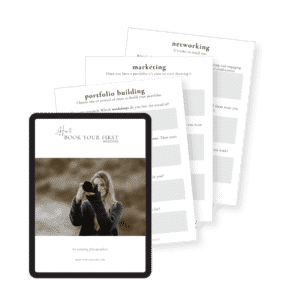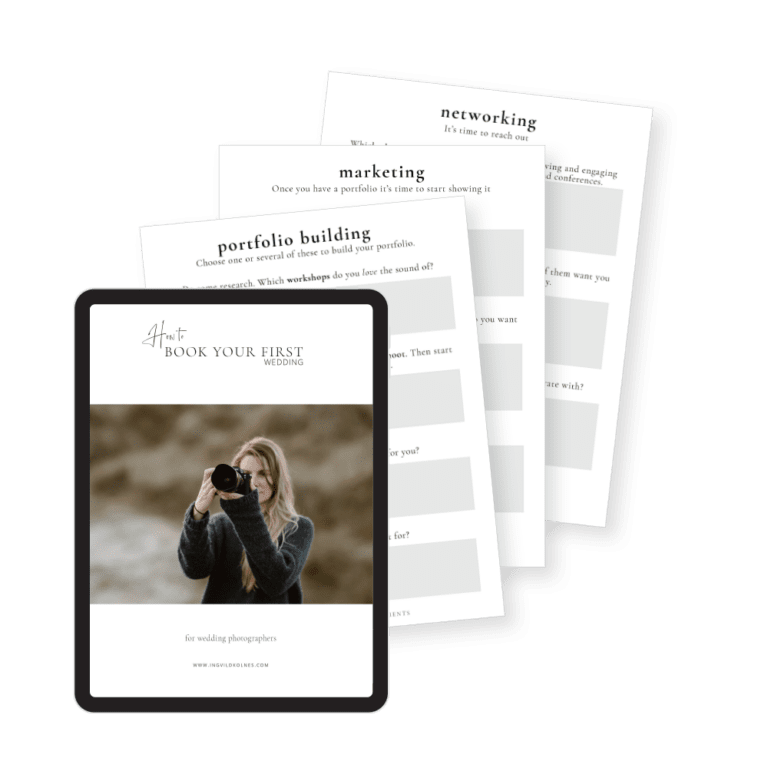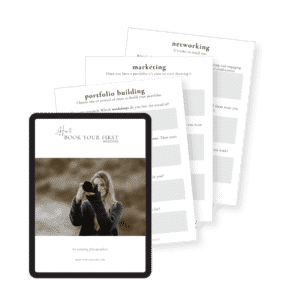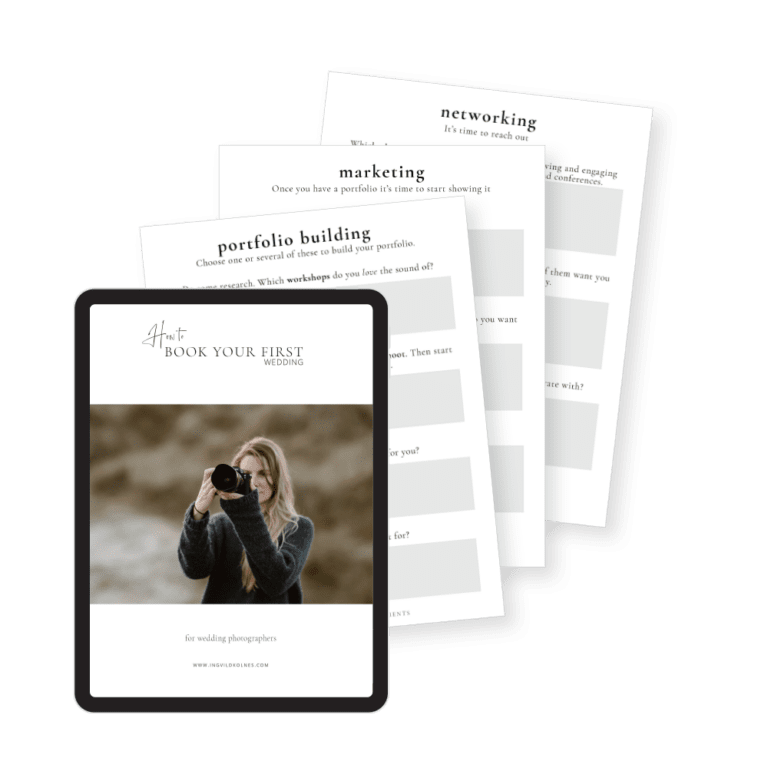 DOWNLOAD THE FREE 'how to book your first client workbook' HERE
When you sign up for this free guide, you'll also get added to the email newsletter. Of course you can sign off at any time, but I can promise you a lot of stories and value. Check out the privacy policy, and know that I would never abuse your email address.