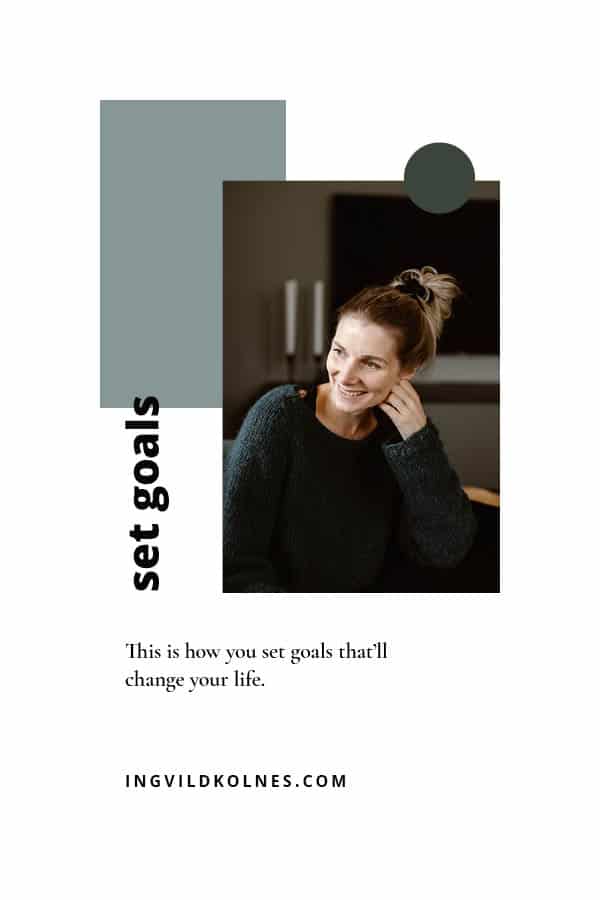 I love making lists, and I work so much better when I have clear goals and plans than without them. Maybe that's true for you too? I think it's worth a try if you:
Have something you want to achieve
Want to get things done
Want to prioritize and focus on doing the right things – and not just some things
Want more motivation and clarity
Want to be in control of your own life.
Have big dreams and ideas
So, how to set goals that actually get you to the place you want to be?
First, you have to figure out what your dreams are and how you want your life to be. Then take the one thing that matters the most, the thing that can change the most things in your life and make that your main goal. This will set the stage for you to create your long-term goals. You know- the big things you want to happen within 3 – 5 – 10 years.
From those long-term goals, you make your short-term goals, which again turns into a plan of all the things you need to get done in order to get to where you want to be. Sounds pretty simple, doesn't it!?
| Read also: Community over competition – 4 reasons why you should find your tribe
The goals you set yourself have to be SMART:
S – Specific: you make it clear exactly what you want to achieve and how to do it
M – Measurable: It can be quantified
A – Attainable : It's achievable and realistic
R – Relevant and rewarding: It's relevant to you and it matters
T – Time-bound: you set yourself a deadline
If you also do these things the chance of you actually reaching your goals will greatly increase:
You're more likely to succeed it the goal is formulated as something you'll do, rather than something you won't do, so make sure the goal is positive.
Be precise in how you word your goal. What do you want to accomplish, and why? Use a whole sentence and not just a word.
Prioritize your goals. Think about what's most important. And in what order it makes sense to complete them.
Write your goals down. Always!
Celebrate all the goals you reach! It tells your brain you've done something positive and increases your motivation.
Find yourself an accountability buddy. Tell a friend what you want to do- someone you check in with (or better yet someone who checks in with you) who makes sure you stick to your plan.
Bonus tip: To make sure the goal motivates you, you should write down why it's valuable and important to you. Imagine you're sharing your goal with someone else and you have to convince them that it's a good goal. Hang this on your wall so you can easily read it whenever you doubt yourself or you lose faith in reaching the goal.
| Read also: How to WOW your clients- meet and exceed their expectations
Now it's your turn to do the work. Download the FREE goal-setting workbook below.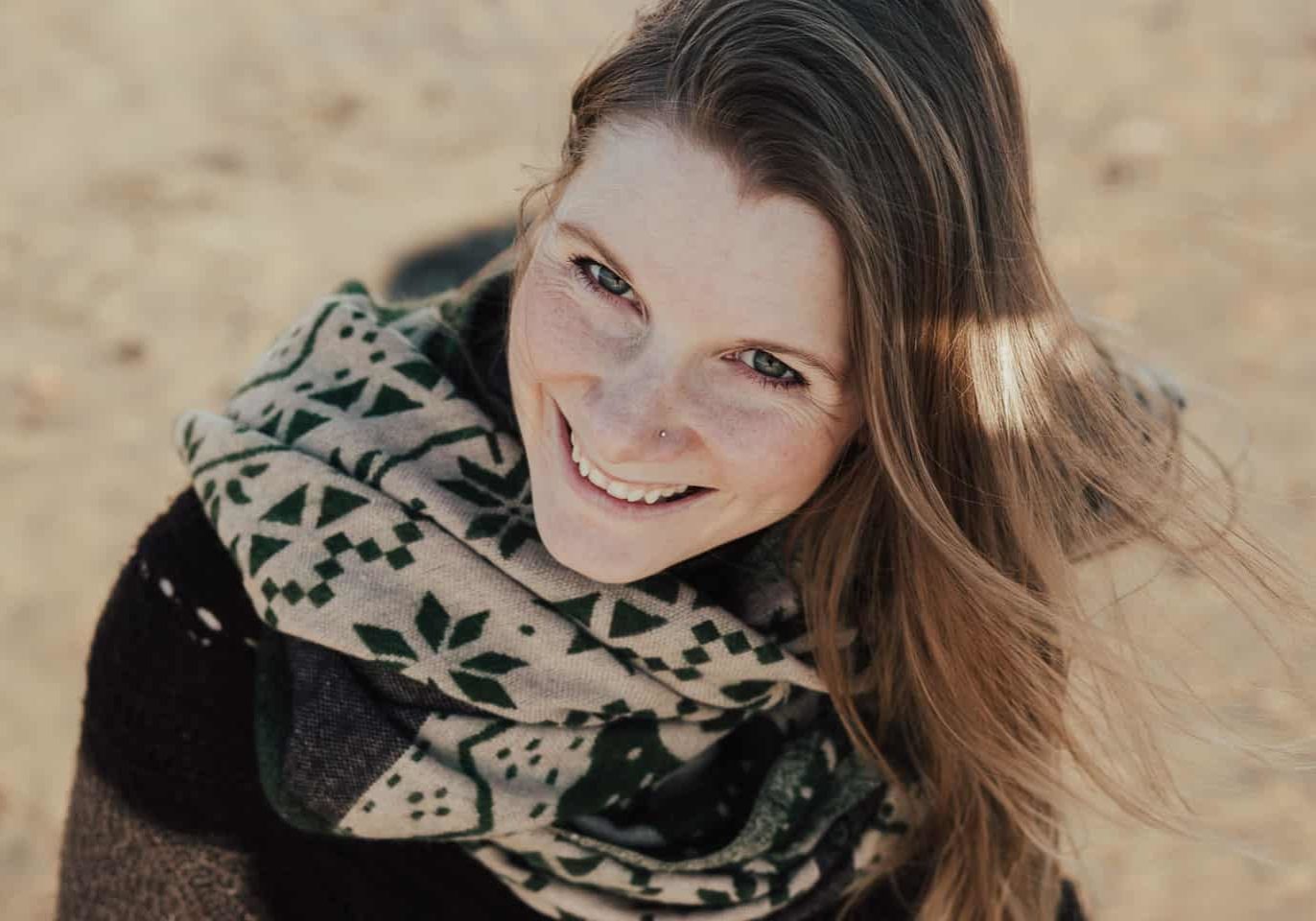 I spend as much of my time as I can being outside taking photos of happy couples in love. I live with my dog and boyfriend in Norway, and I love traveling the world in search of beautiful locations and love stories.
Want to know how to have a successful business? Sign up below and find out today.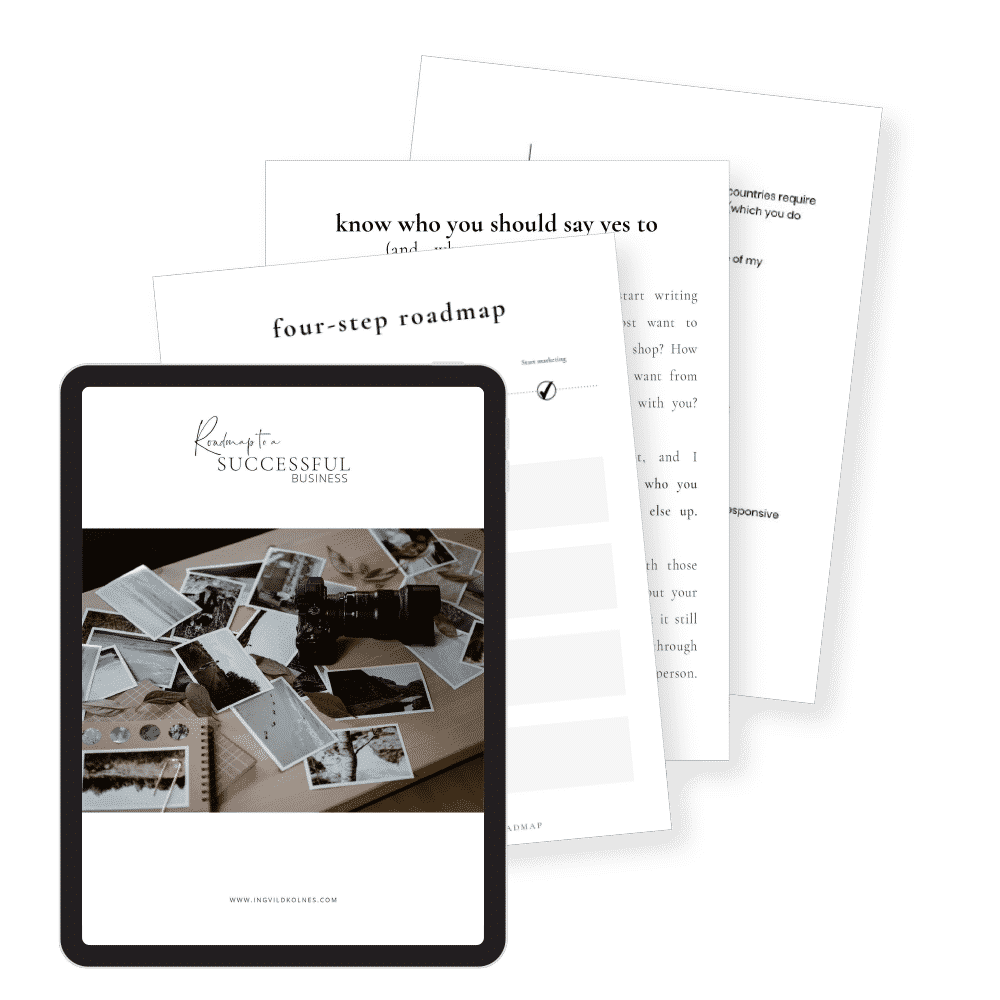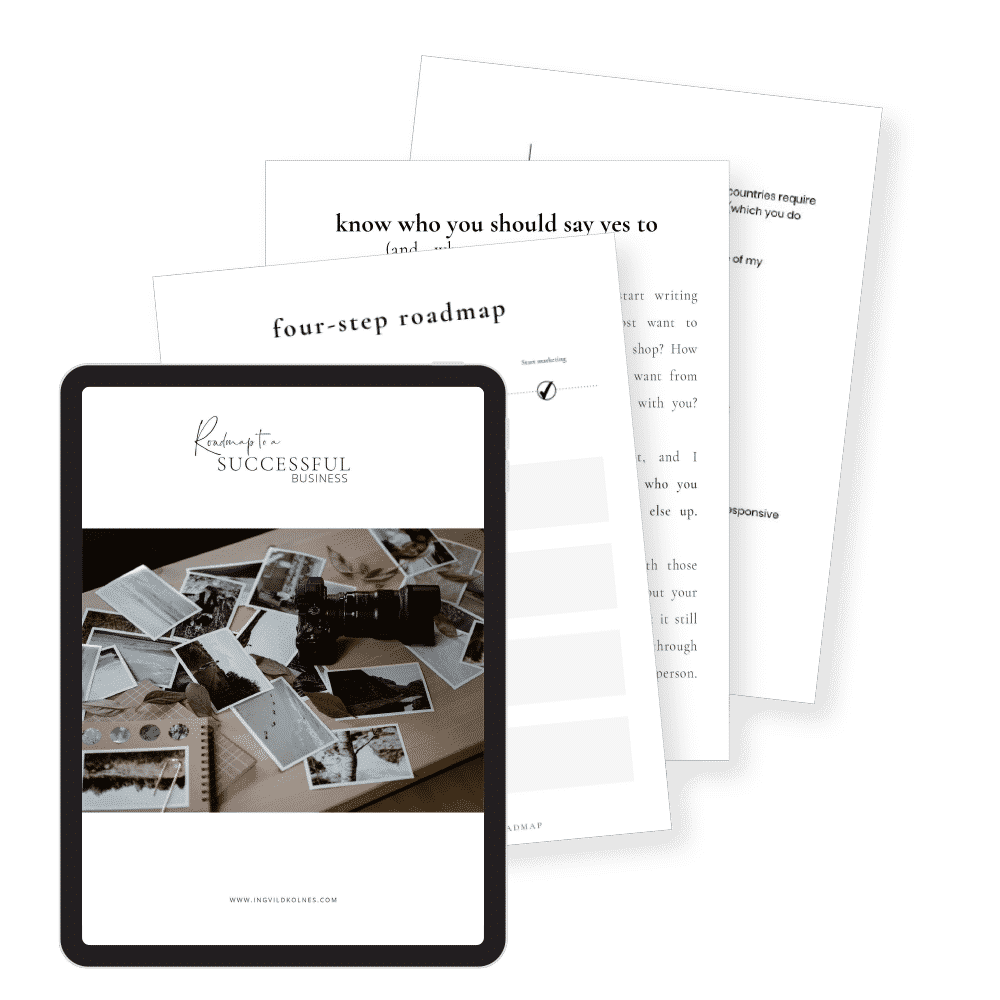 Want to know how to have a successful business? Sign up below and find out today.