IN ORDER TO HAVE A SUCCESSFUL BUSINESS
It can be hard to run a profitable business. I know all about the struggles. And now that I've learned what it takes to actually make money, and at the same time work with my dream clients -I'd love to share it all with you.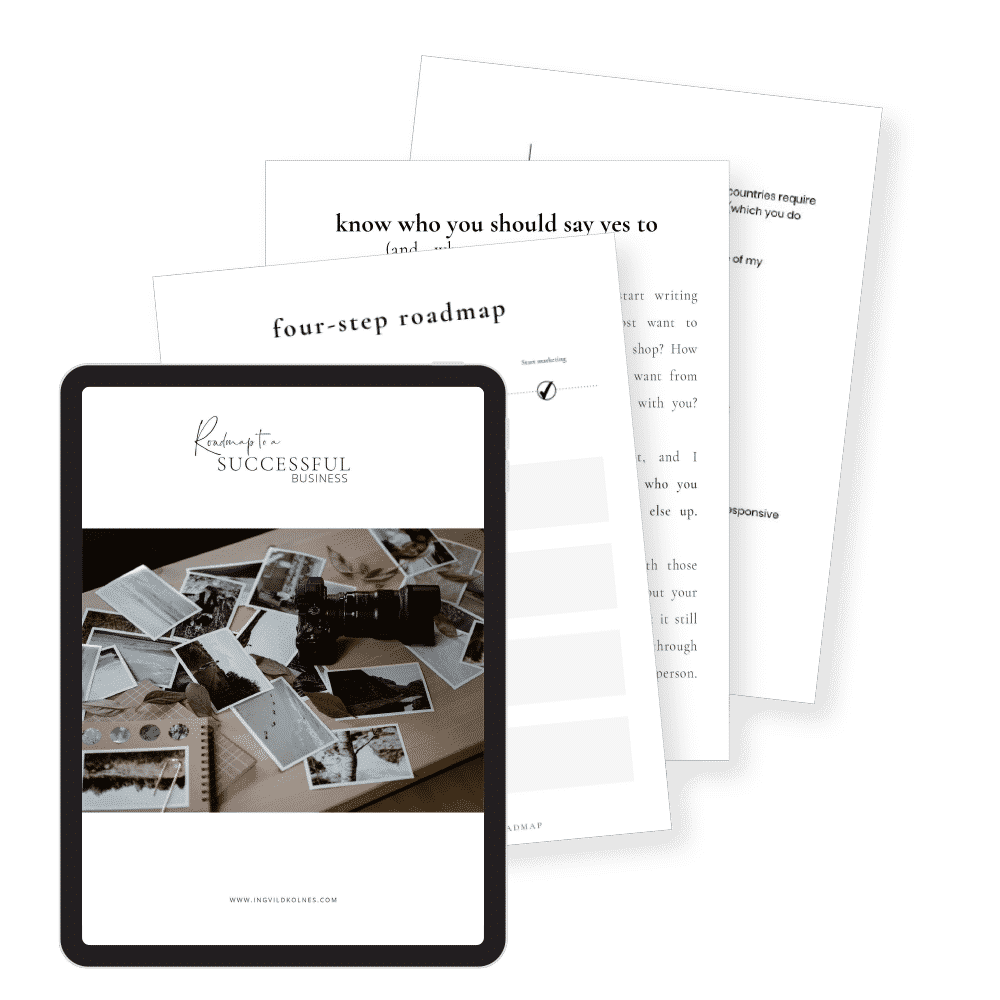 Want to know how to have a successful business? Sign up below and find out today.
What can I expect when I sign up?
You'll get a PDF with some key elements that you need
to take care of in order for your business to be a success.
You get sent an email with
 It's so simple and free of course. Then you'll get monthly emails with helpful strategies to get your wedding photography business on the path to success.
sign up below to get your free copy