You want to make sure your clients see you as the professional you really are. A price list in line with your brand is something you really can't be without. Don't miss out on clients because they're not taking you seriously!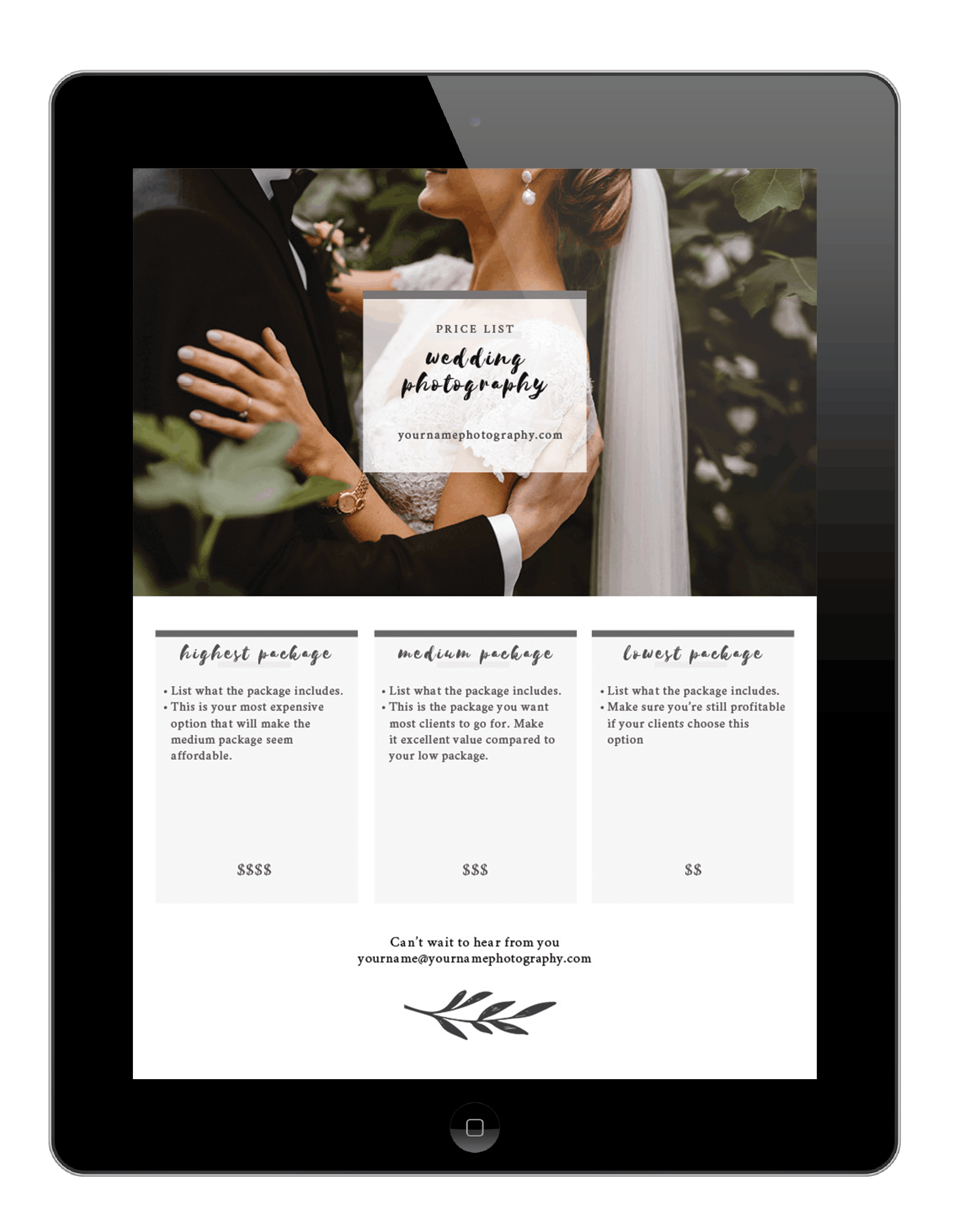 DOWNLOAD THE FREE 'PRICE LIST TEMPLATE' HERE
Save time and frustration by downloading this FREE price list today
Presenting yourself as a pro
The way you share your prices with clients is such a big part of that. Get this free price list and make it your own before you reply to another client inquiry.
Sign up to my email list and get this customizable InDesign price list as a welcome gift. I've also made a tutorial on how to make it your own if you've never touched InDesign before.
sign up below to get your free copy