Wondering if you are ready to quit your day job ?
You can be a wedding photographer whether you're doing it full-time, part-time or a thing you do on the side. There are certainly benefits to all of the above. Let me walk you through them and you can decide for yourself what suits you.

Life as a full-time photographer
Being a full-time wedding photographer is far from glamorous. The high seasons involve a lot of weekend work with long hours. The low season can be tough with few bookings, which means you have to set yourself up in a way that the income you get during busy-season last through the year.


Photographing sweet couples is only part of the job. And well, To be completely honest, it's only a very small fraction of the job. Tasks that are photography related are editing, emailing, meetings, accounting, web design, etc. it can feel never-ending. Probably because there's always room for improvement.


Being a full-time photographer might be a great choice if you're not passionate about your day job anymore and are longing for new challenges.


Your working days as a wedding photographer are usually spent in solitude so if that's not your cup of tea you should definitely find yourself a co-working space. For me working from my couch wearing pajamas is one of my favorite things though.

| Read also: 8 Common Mistakes New Wedding Photographers Make


Benefits of having a job on the side
You have an income while improving and building your business.


You have more time to focus on your craft instead of feeling the pressure to say yes to everything.


You don't have to fear not having enough money.


By being busy you get more done.


You build your network.


This is probably better for you if you crave safety and want to make sure everything is completely set up and you are comfortable taking it slow.

| Read also: 9 steps to profitable wedding photography prices

If you want to dive in and become a full-time wedding photographer this is how you have to prepare:
Make sure your prices are profitable and that your business is legit.

Build a portfolio that reflects what you want to do more of.


Have as many weddings booked as you feel you need before you're ready to quit your job. Some want enough to know they can match their former salary. I quit my job when I had half my goal amount booked, plus enough money to help me get by for a few months – just in case.


This might be the right choice for you if the risk and pressure fuel you.

| Read also: 7 common wedding photography pricing mistakes you should avoid doing

After writing this I see so many advantages to having a job on the side instead of being a full-time photographer. However – I really love being self-employed and have learned to live with the risks. For others, wedding photography will always be a side thing, and that's completely fine too.
What feels right for you? Contact me and let me know.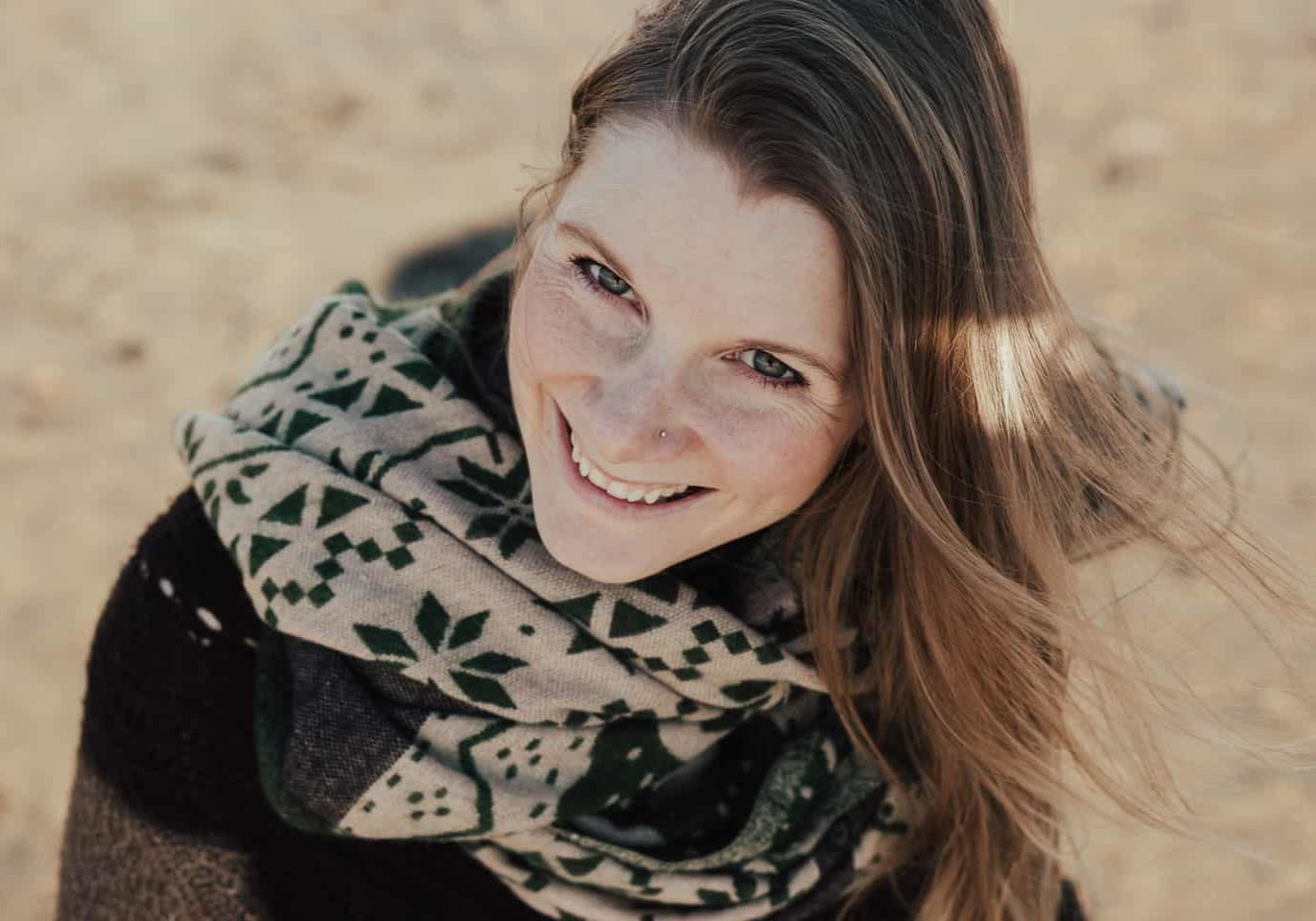 I spend as much of my time as I can being outside taking photos of happy couples in love. I live with my dog and boyfriend in Norway, and I love traveling the world in search of beautiful locations and love stories.
DOWNLOAD THE FREE 'how to book your first wedding client workbook' HERE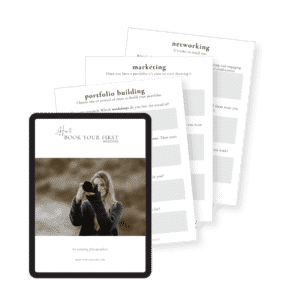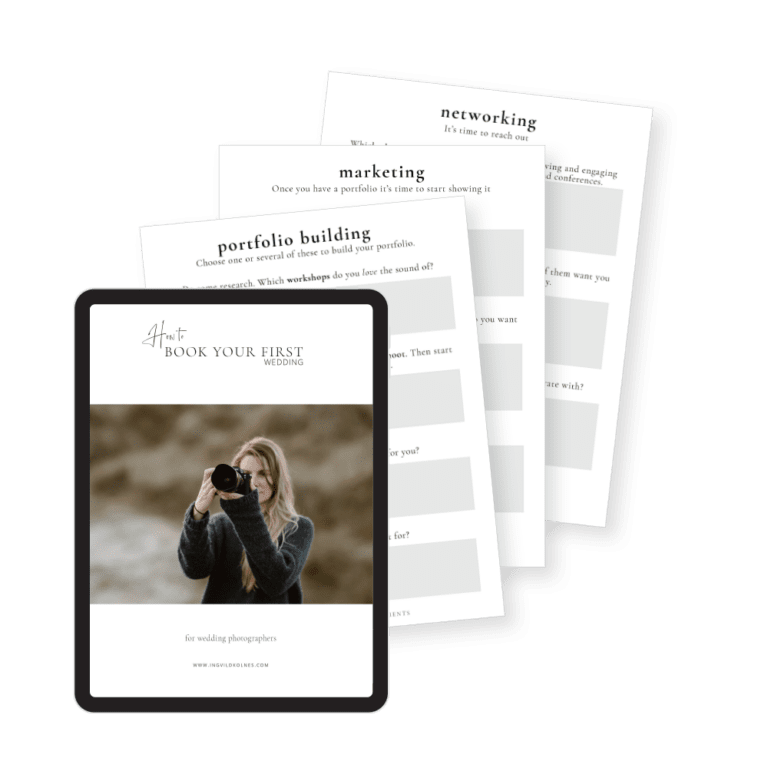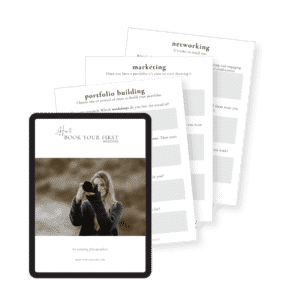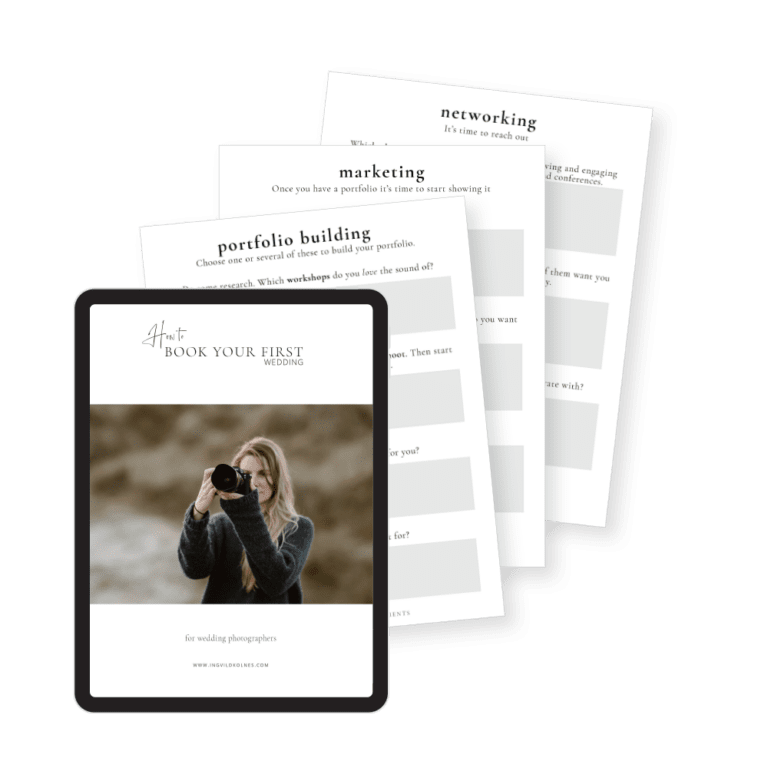 DOWNLOAD THE FREE 'how to book your first client workbook' HERE
When you sign up for this free guide, you'll also get added to the email newsletter. Of course you can sign off at any time, but I can promise you a lot of stories and value. Check out the privacy policy, and know that I would never abuse your email address.