You find yourself working long hours, and you're still struggling to make ends meet. Maybe you think that's how it has to be, or maybe you even like it that way. But what happens if you get sick? Or if your competitors start undercutting your prices? Do you price yourself even lower and work even longer hours? Quit and get a "real job"?
| Read also: Why is wedding photography so expensive?
If you can relate to any of these 7 common pricing mistakes that many wedding photographers do it's probably time to change the way you run your business. Here's what I've learned that doesn't work so well to help you make sure you don't do the same so you can stay in business for many years to come:
1. Basing your prices on your competitors
While doing market research and learning what other photographers in your area charge are super valuable, you have to be careful not to base your prices on your competitor's prices. You don't know if they are profitable or if anyone is actually booking them. And their offer and value are probably (and should be) different from yours.

Your prices should be based on actual numbers – your time, your costs as well as the value you provide and supply and demand.


| Read also: 9 steps to profitable wedding photography prices
2. Not charging (enough) especially when you're just starting out.
One of the hardest things to do for many photographers is to charge a high enough price. Especially when it comes to charging in the beginning. Even though someone is new, and/or is working doing something they love, it's important to factor in your overhead costs and time. And maybe you haven't discovered it yet, but being a wedding photographer is about 10% photographing weddings and 90% misc. including, but not limited to: editing, emailing, marketing. Check out this article on why is wedding photography so expensive.
And even more importantly, don't undercut the market. In the long run, you're part of ruining a whole industry – the industry you're trying to be a part of. Make sure you know your numbers. Once you know what you actually need to charge you can always offer model calls or even discounts to build your portfolio (like an apprentice would), but make sure you inform your clients of why your prices are lower than your fellow photographers. Both for the benefit of the wedding photography industry and for yourself when you are ready to charge your actual sustainable rates.
3. Giving discounts
You might feel like you should offer discounts to justify your prices or you may think you have to so that you'll book your clients. Once you know why you need to charge what you do – and you learn to present your prices to match your brand – you'll most likely not feel like offering discounts is the way to go.
Offering discounts might actually cheapen the value of your wedding photography. And if your potential clients are used to seeing you offering deals it may actually lead to them waiting for a discount. Also – it can make those who pay your full price annoyed and unhappy.
A better and more profitable alternative to offering discounts is to add value instead of giving discounts. Rather than giving a 10% discount, offer an hour extra or a credit toward an album.
Regardless of what you choose – make sure you never charge below the minimum amount you need to make a profit.
4. Factoring fear in your pricing equation
You might know what you should charge, but you're too scared to do it. This leads to charging too little, probably because you're feeling self-conscious when someone asks what you charge. Breaking down your prices so you can clearly see what you should charge to be profitable will help. It'll help you justify your prices, at least to yourself.
5. Not pricing for the clients you want to work with
Determining your prices isn't all about costs and time. You should definitely start off there, but there are other important factors as well:
Charging too little means that you might cheapen the value of your service. Often high prices mean high value to your clients. In my own experience, I feel like I've seen new respect from my clients after I started charging more.
The value of your services is different for different clients. Make sure you know who you want to work with, in order to give them a service and product that makes sense.
| Read also: How to find your ideal client
6. Forgetting about supply and demand
Supply and demand is an economic term that, in this case, refers to how many weddings a photographer is up to photographing and how many couples are willing to pay the price they set.

If you're booking every inquiry you get- you can probably raise your prices, while if you're hearing crickets after sending your prices you should probably either reconsider your prices, the value you're offering or the way you're presenting your services (see next).



7. Presenting your prices in an unfortunate way
The way you present your prices to your potential clients is often very underrated. Here is a list of things you should do to increase the number of clients that want you:

Educate your clients and give them value along the way. Tell them all about why is full day coverage so valuable, how they best can structure their wedding day or when the best time for portraits is.


Talk about the benefits your services has rather than the features. Think: "What's in it for your client?" Instead of saying that you've been in business for 10 years, say why that should matter to your client: ie: because you can provide tips and use your experience to help them have an amazing wedding day. Talk about the experience you'll give them rather than the number of hours you're there or what kind of paper your prints have.


Add plenty of short and sweet testimonials from previous couples.


Make sure you don't offer too many options. That'll overwhelm your potential clients and they'll end up saying no to all of it.


That's it, for now, my friend. Avoid doing these 7 common pricing mistakes and I think you'll be on your road to succeeding as a wedding photographer. If you have some questions, let me know in the comments below or contact me directly.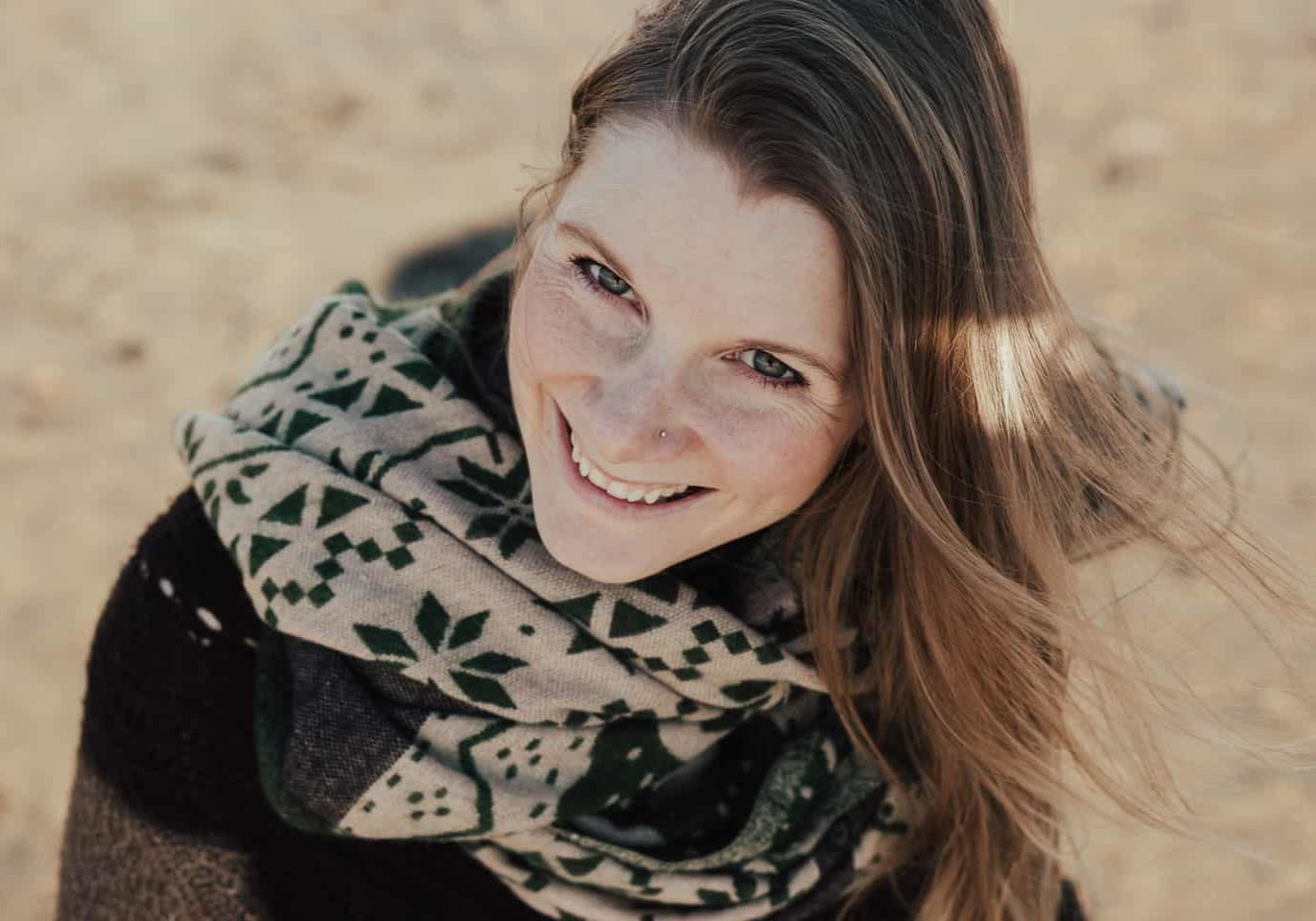 I spend as much of my time as I can being outside taking photos of happy couples in love. I live with my dog and boyfriend in Norway, and I love traveling the world in search of beautiful locations and love stories.
DOWNLOAD THE FREE 'how to book your first wedding client workbook' HERE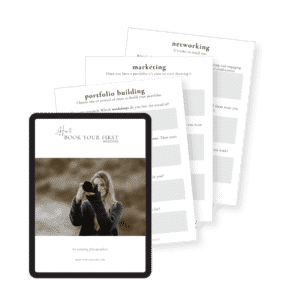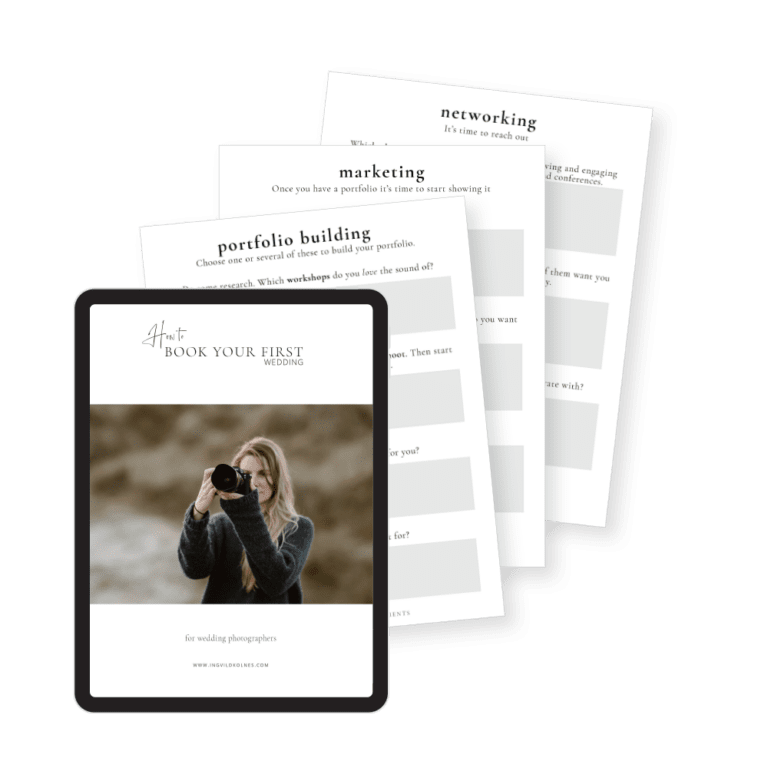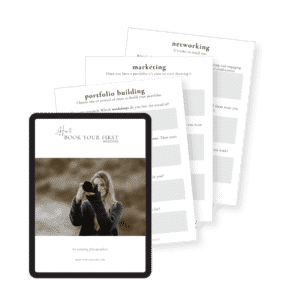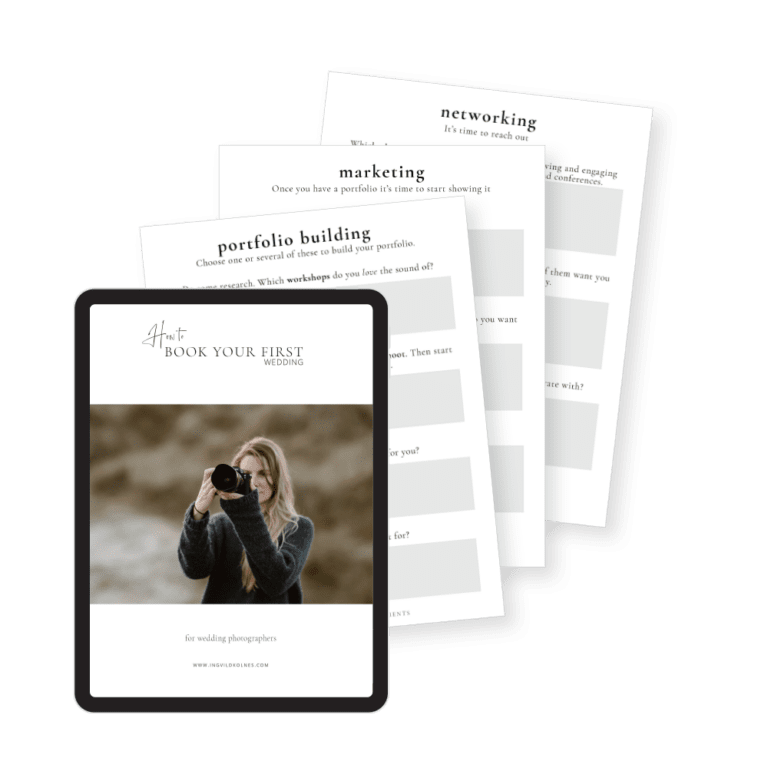 DOWNLOAD THE FREE 'how to book your first client workbook' HERE
When you sign up for this free guide, you'll also get added to the email newsletter. Of course you can sign off at any time, but I can promise you a lot of stories and value. Check out the privacy policy, and know that I would never abuse your email address.