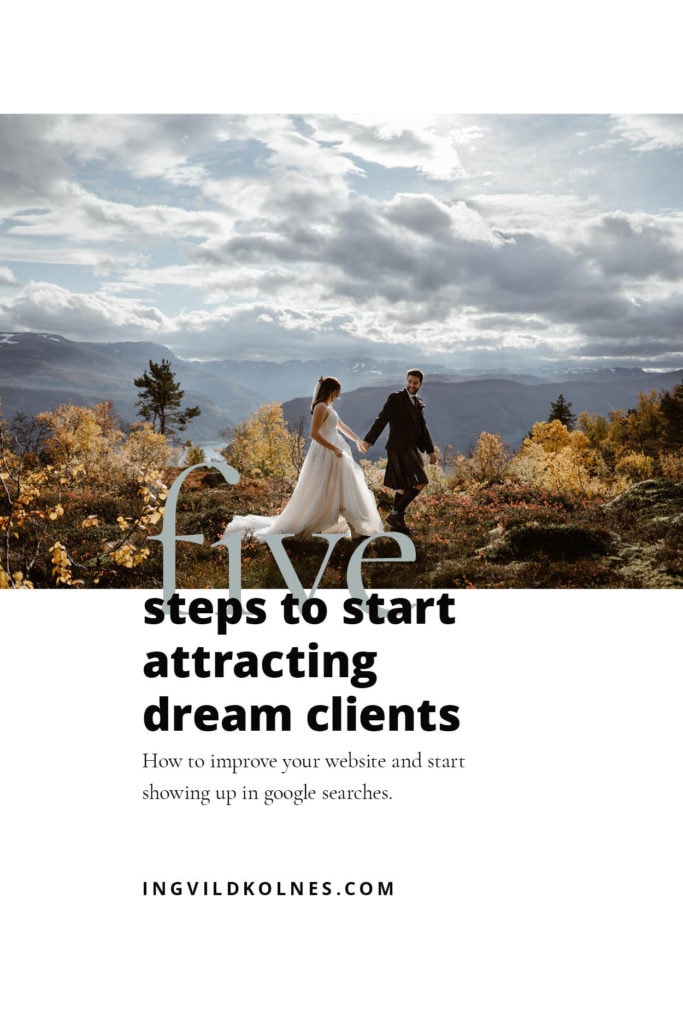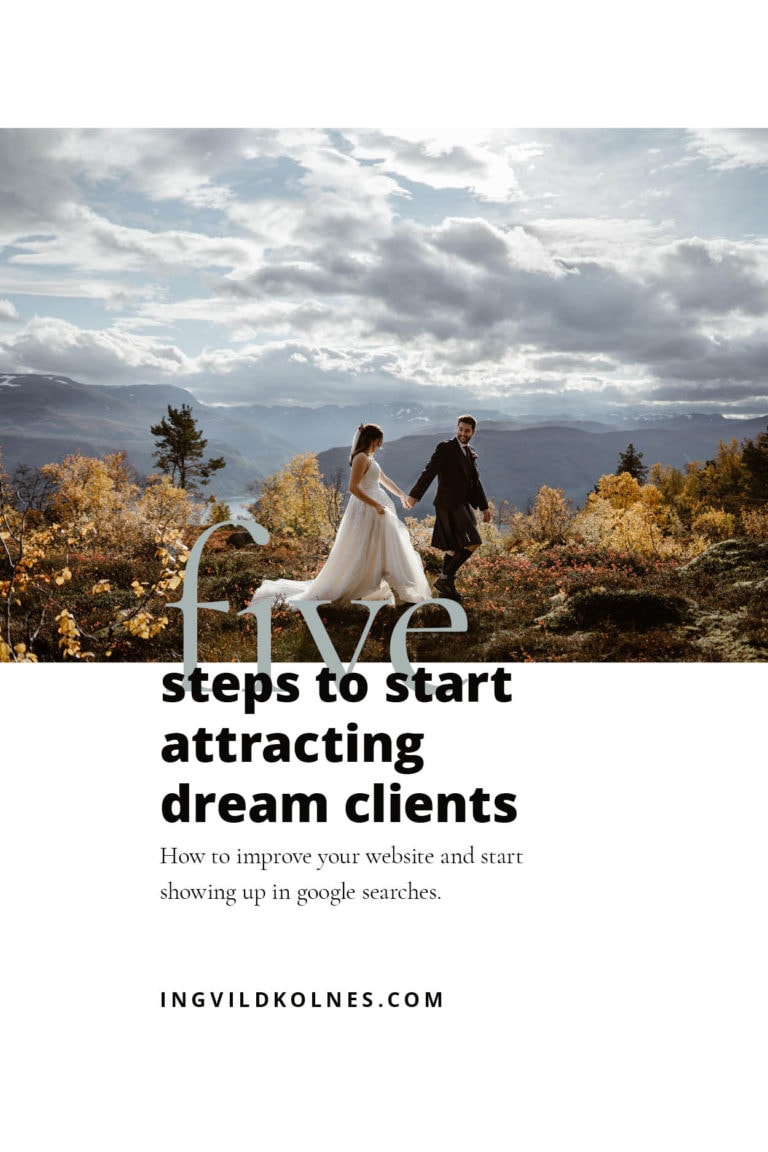 Here are the 5 steps to better SEO that will help you attract dram clients:
1. Figure out what your clients will search for
Your photography and website can be the best around, but if the content on your page doesn't contain keywords that your ideal clients are using when they search on Google, then they probably won't find you.
The solution is to research and decide what keywords are relevant for your business. Keywords that your potential clients might use when they search for a wedding photographer.
Get to know your ideal client and try to figure out what they would type in their google search bar when they're looking for your services. Try using Ubersuggest or Google's keyword planner to get insight into what keywords are being used in your area and what people are searching for.
Choose about 5-10 keywords that many people search for, but stay away from the biggest ones. A good solution is to use search terms that are a combination of several keywords, so-called long-tail keywords. You should use up to 3 keywords in the majority of your website and blog posts.
Example: If you are a wedding photographer in Norway, keywords that you might use are "Norway wedding photographer", "Wedding photography Norway", "Norway wedding", "Getting married Norway", etc. Find a few keywords (and phrases) that describe your business and service and use them a lot. It can, and should be, a combination of both geographical locations and terms that describe your ideal clients' style, such as "natural photography", "rustic", "boho", "intimate" etc. When someone searches for those terms fewer results appear and those who do are more likely to be your dream couple rather than someone who just searches for "wedding photographer".
| Read also: How to work with clients you love
2. Use those keywords
Google prefers it when you really emphasize what your website is about. Your page has what's called "Title Tags" such as:
H1: The content title. This is the main keyword of your page. "Norway Elopement Photographer, Ingvild Kolnes". Only use one per page or post.
H2: Use these to create subtitles or sections of your page or post. If we use this page as an example "SEO for wedding photographers", H2 is used for each one of the subtitles.
H3-H6: H3 is used for subsections.
Normal (or "Paragraph"): Here is the actual content.
Also remember to use your keywords for your images, as google can't yet see what they're about you have to tell them.
3. Optimize your website
When someone comes across your page, you want it to be ah-mazing and be more than good enough to lead to new clients. If not, what's the point of getting traffic to it? It needs to load fast, have good copy, great images, be easy to navigate. If you want a qualified eye to check it out get in touch here.
As a wedding photographer, you want a website that reflects your own aesthetics and creativity. But for your business, it's just as important to keep that website optimal when it comes to the tech. Again, there's no point in a beautiful website that no one ever sees.
As an example as soon as someone lands on your website they should be able to see the name of your business, where you shoot weddings and of course that you're a wedding photographer.
| Read also: 9 steps to profitable wedding photography prices
4. Link and get links
A great way to not only tell Google what your page is all about but also get credibility is to have links going to your site from other GOOD and relevant pages. You should also link your own pages together- and it doesn't hurt to link to others either.
When you link your pages together you tell google what's related and you create a hierarchy of what content matters most. A good linking strategy can really help your SEO.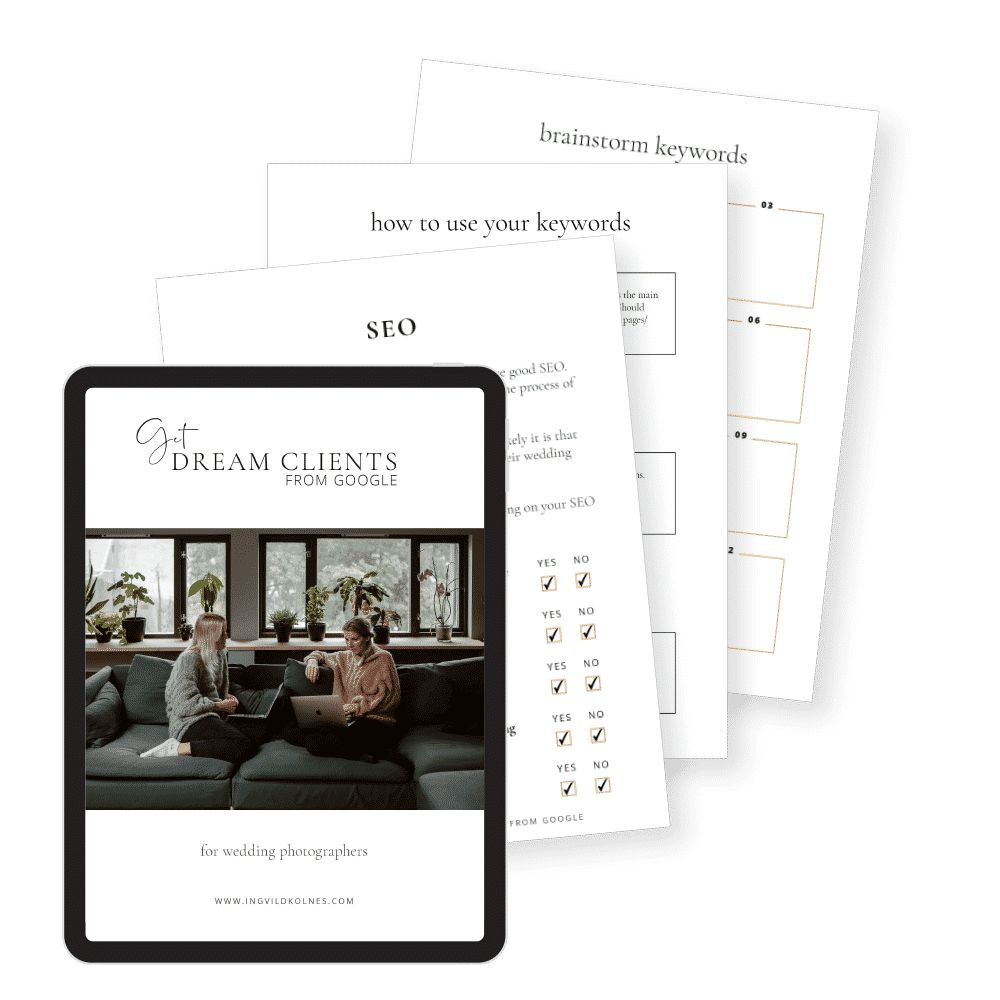 5. Have excellent content
Your content has to be top-notch. Not just filler material. Google's algorithms want to know that your content actually solves what their users are looking for, and that it's not just clickbait. In fact, one of the best things you can do to improve your SEO is to start blogging.
Blogging regularly is one of the most powerful things you can start doing- as long as you do it right. It adds content (and new keywords), google starts checking your site and it adds long-tail keywords to your page.
| Read also: 8 Common Mistakes New Wedding Photographers Make
What do you say? Are you ready to step up your game and be found by your dream clients?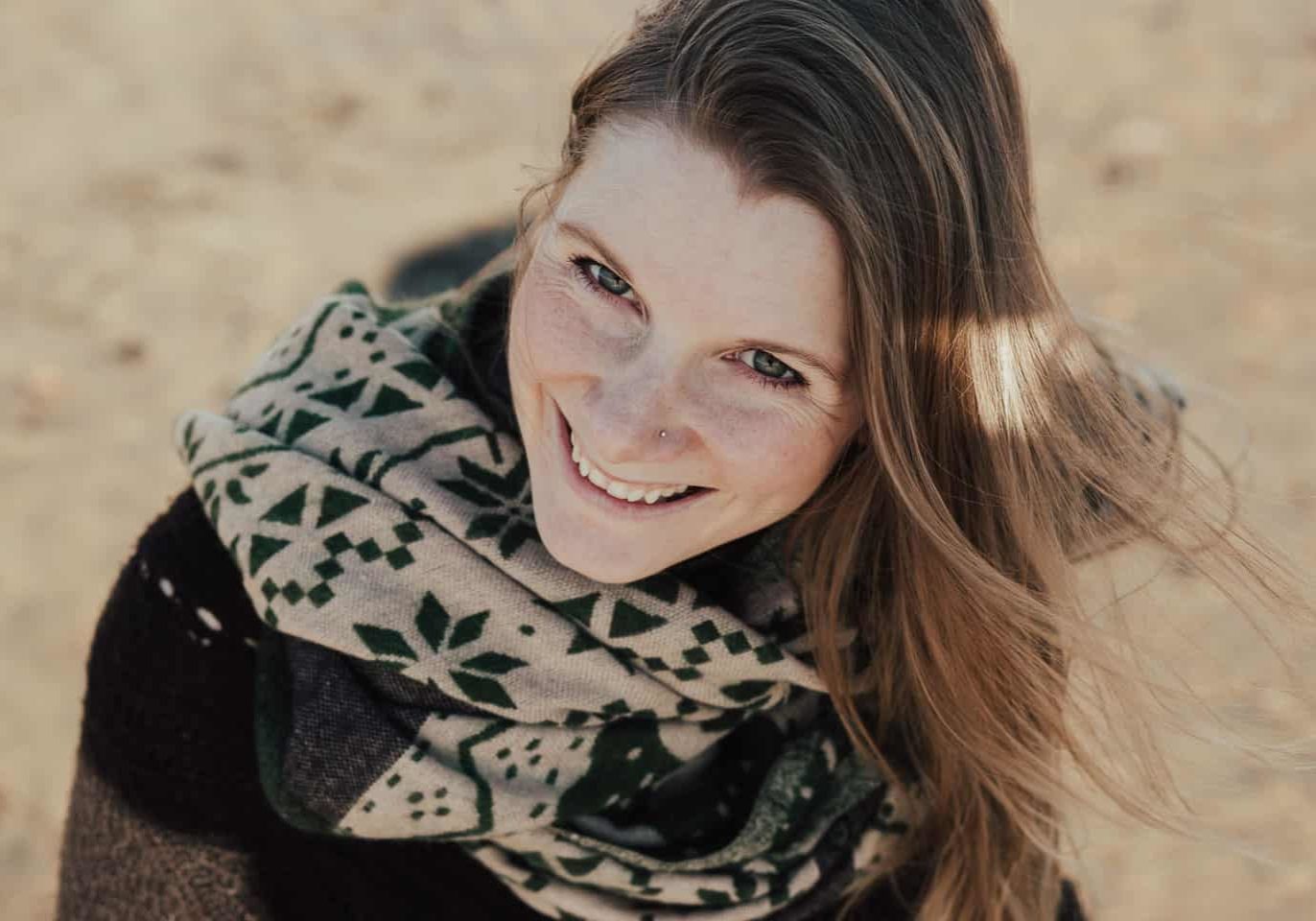 I spend as much of my time as I can being outside taking photos of happy couples in love. I live with my dog and boyfriend in Norway, and I love traveling the world in search of beautiful locations and love stories.
Let me tell you about my students: 💛Meet Taran: She decided to go all-in with her photography business and she quit her part-time job this year. Even though she's newer when it comes to running a business, she's laid a great groundwork for getting started. She's increased her prices and booked dream clients hear what…
Read More