I remember the first wedding I booked. I was living in the UK and after doing a bunch of model calls and shooting everything and anything, I wanted to take things a step further.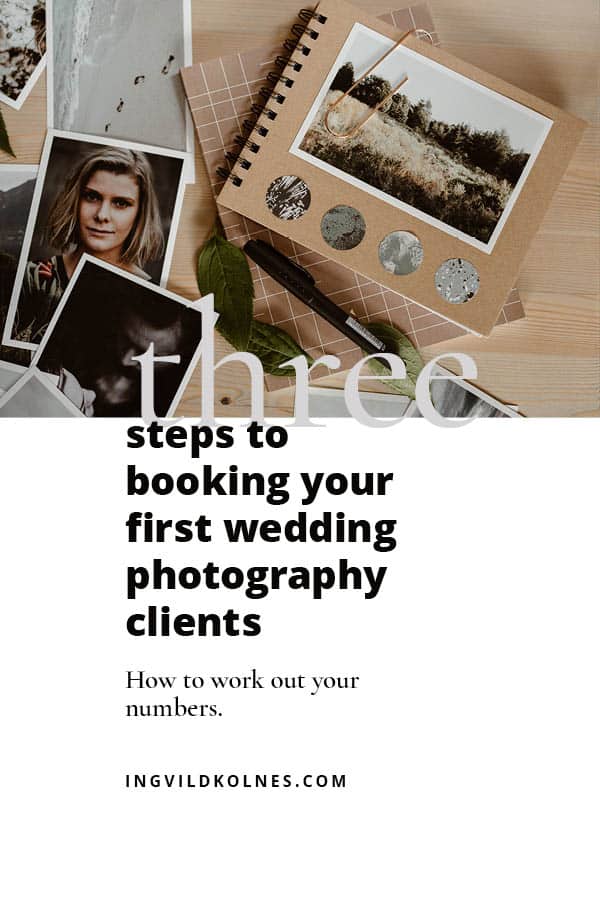 I put a listing on a website called Gumtree (like the UK equivalent of Craigslist) and asked for £100 to shoot someone's wedding.
Looking back at this time, I really had NO idea what I was doing. But luckily, after shooting countless weddings I do now. Here are the 3 steps to booking your first wedding photography clients (i.e. that is exactly what I'd do if I was starting out as a brand new wedding photographer today) – and all the things I advise you to do.
First of all – your photography skills have to be excellent. There are no do-overs in wedding photography, and a real-life couple is depending on you. Also, don't be afraid to be completely honest with them about your lack of experience.
As long as you have a passion and photographic skills, you'll come a long way.
| Read also: 8 Common Mistakes New Wedding Photographers Make

Ok, so let's talk about how to actually get clients.

You need a portfolio.
A solid portfolio with only things you'd LOVE to do more of! Here are a few ways of how to get that:
Attend a workshop: Start following photographers you admire on social media and sign up if someone's putting on a workshop. Check out wedding blogs to see if there are any announcements. Also – Google is your friend.
Do a styled shoot: This is SO much fun. You can set up a shoot to match exactly how your dream wedding day and couple would look. Rent a dress, hire a stylist and look for a couple to model for you.
Do model calls: Use your existing network or try out Facebook ads to find someone willing. If you do a good job maybe they'll hire you for their wedding one day.
Second shoot: Offer to be a second/third-shooter for another photographer. Make sure you have an agreement beforehand so you know that you can use the photos for your portfolio.
| Read also: 11 steps from completed photoshoot to delivered images
Show off your work to potential clients
Make a wedding photography website: Create a simple website and use only your favorite images. Share parts of your life that resonate with your ideal client on your about page/section on your website. Remember that you don't need LOADS of images. Stick to a few quality photos that represent what you'd love to shoot more of and add more as you go. Don't feel like everything has to be perfect or the way you eventually want it for you to begin. Write regular blog posts on tips that your ideal client would be interested in. You can also work on your SEO to get visible.
Set up social media accounts: Pick your favorite social media (one that you know your dream client loves) and start using (only) that. Commit to posting at least 2 times a week and engage with your followers. Share pieces of your own life too so potential clients get to know who you are. As long as what you post is of high quality you don't have to feel like you can only post wedding related content to attract clients. Share your passion and your why with your followers. If you already have an account you should most likely leverage the followers you have and start putting out relevant content there instead of starting a new account.
Advertise: use Google, Facebook or Instagram ads to reach new people. And post listings on wedding blogs and other resource pages for the wedding industry.
Start networking and collaborating with…
Other photographers: You'll meet a bunch of new friends if you go to workshops or conferences. Start following and engaging with others on social media. This can lead to you being a second shooter, and picking up some tricks along the way.
Friends: Maybe some of your friends want you to shoot their wedding. Or maybe friends of them. Let everyone know what you're up to and suddenly you'll be in luck.
Vendors: Why not start with your own hair salon or local flower shop. Let them know about your new passion. And don't forget to share the photos from your styled shoot with the vendors who participated.
| Read also: How to get booked – even in a saturated market
Those are the three steps to booking your first wedding photography clients!
I know, I know. There's a lot of work to do before you start reaping the rewards, but it's a lot of fun, and totally worth it even though it can take time before you get anywhere. If wedding photography is your passion that is. Remember that you have skills and a personality that means a lot even though you don't have the experience yet.
Do you have any questions? Let me know in the comments below or contact me directly!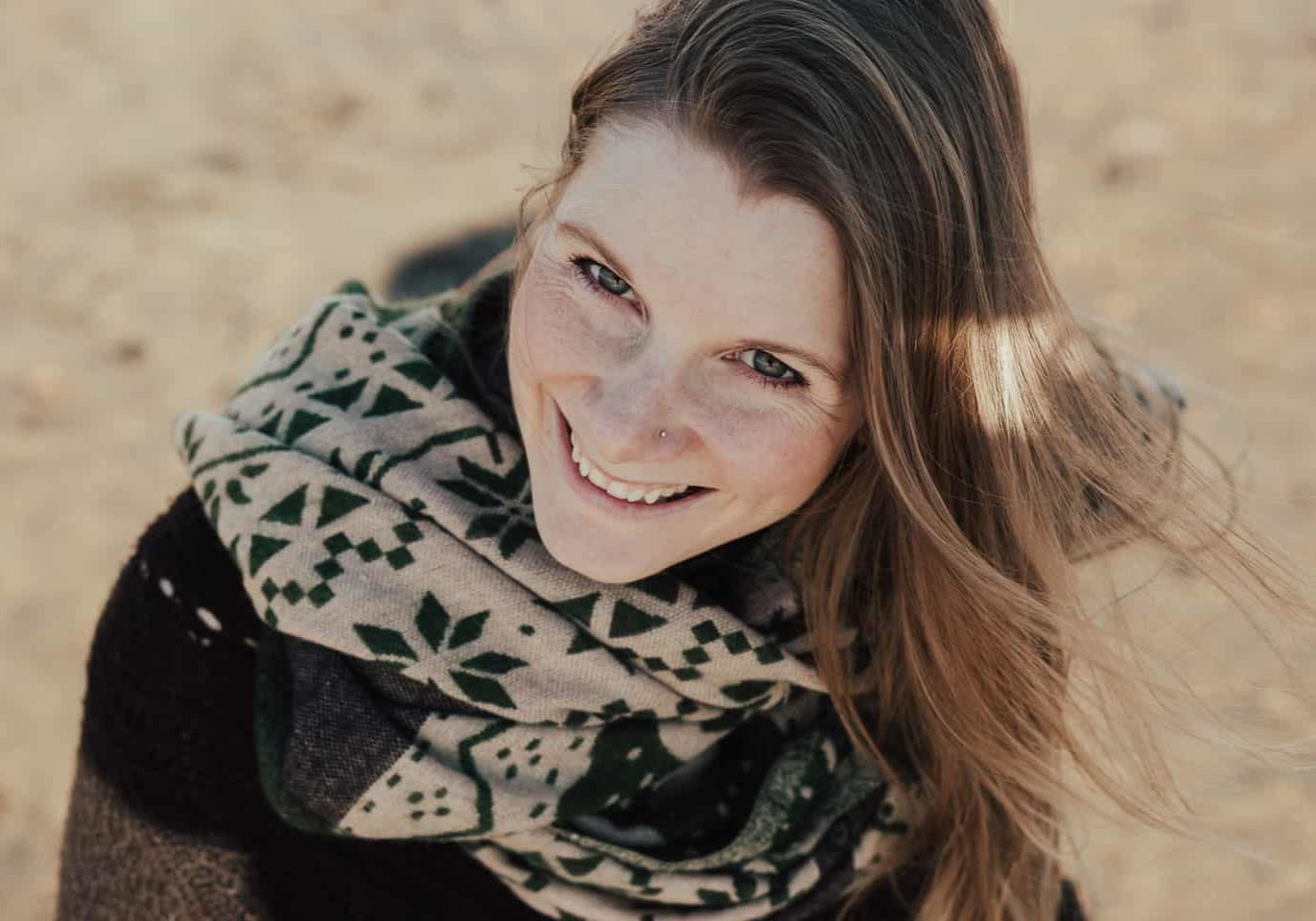 I spend as much of my time as I can being outside taking photos of happy couples in love. I live with my dog and boyfriend in Norway, and I love traveling the world in search of beautiful locations and love stories.
DOWNLOAD THE FREE 'how to book your first wedding client workbook' HERE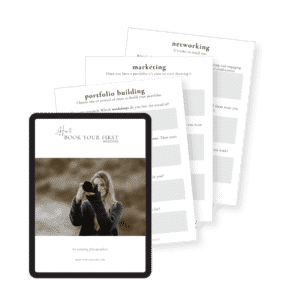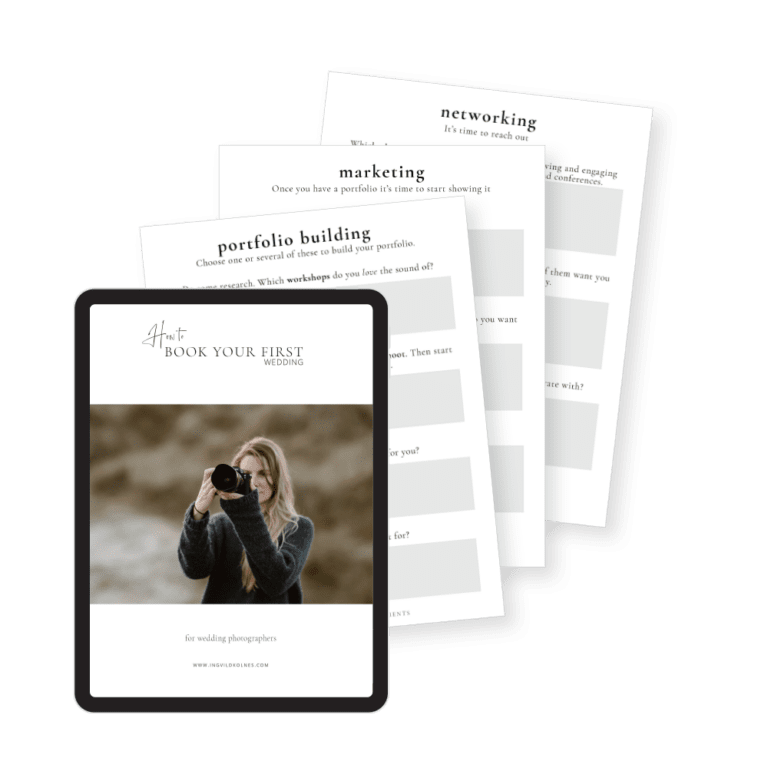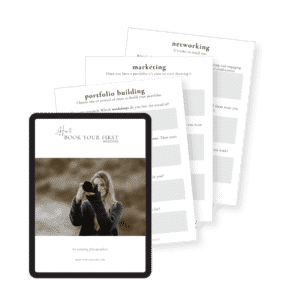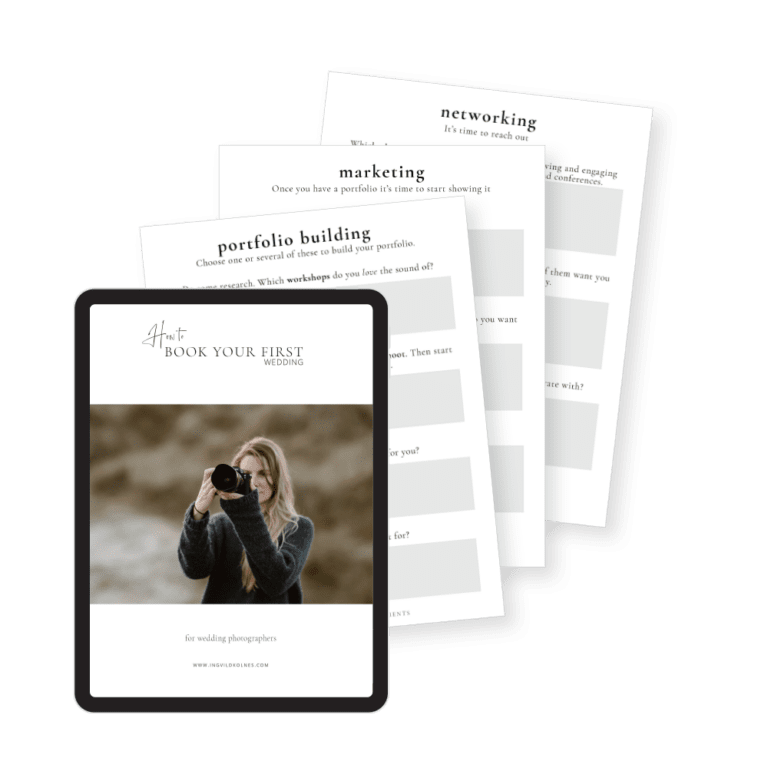 DOWNLOAD THE FREE 'how to book your first client workbook' HERE
When you sign up for this free guide, you'll also get added to the email newsletter. Of course you can sign off at any time, but I can promise you a lot of stories and value. Check out the privacy policy, and know that I would never abuse your email address.