Having a solid post-processing workflow saves you tons of time and ensures all clients get the same quality images and experience working with you. I'll tell you all about the different software I use and my workflow from completed photoshop to delivered images.¨
| Read also: The 8 biggest mistakes new wedding photographers make
Here's the software I'm addicted to
Photo Mechanic is such a hidden gem. I use it to import the images while automatically renaming and choosing folder for the photos. PM also lets you import from several memory cards at the same time which is a huge timesaver in its own.
There no loading time like in Lightroom. I know you can use Smart previews in Lightroom for the same purpose, but this way you don't have to fill up Lightroom with images you definitely won't need to look at again. There's a 30 day free trial!
Lightroom is maybe my favorite software in the world. It's so easy to use and has everything I need. So much so that Photoshop is something I don't even remember when I needed to open last.
Lightroom uses something called non destructive editing, which means that the edits are done in a separate file. This means that you can redo and change whatever you want, completely unlike Photoshop.

Another big thing about Lightroom is that you can apply already made editing settings called presets. This ensures consistency in your editing style and yes – it's also a time saver.

It's not a simple click and done though. You still have to finetune, but it's so helpful.
From Lightroom, you can export the finished right into a delivery software or directly to your website.
I was introduced to Pic-Time some time last year, and I haven't looked back since. It's simple, beautiful, easy to customize and well – FREE if you don't need a lot of storage space. Try it yourself. If you decide to upgrade to a paid plan we both get a free month. Pic-Time also has a shop integrated that means you can sell prints and products without lifting a finger. Cool? Cool!
This is actually a moneysaver- JPEGmini compresses your files so they take up less space but keep the quality. This means that you spend less money on storage. Delivery software, USBs, hard drives, cloud storage or whatever you prefer.
This ingenious piece of software lets me upload images to my website using a preset. But the true genius is this: Say I completely change my editing style 4 months from now. All I have to do is do the editing (obviously) and then click to re-upload the images. Or if I suddenly want to change the sizes of all the images, or whatever else.
It basically is a super simple way to make sure that my photos always look like mine without me having to spend time on the website end of things.
| Read also: 3 steps to booking your first wedding photography clients
[thrive_leads id='22925′]
Here's my post-production workflow to delivered images
1.Import all the images onto a hard drive using Photo Mechanic. I place them in a designated folder and rename them in the process.
2. Cull the photos using Photo Mechanic. Photo Mechanic displays the images in high quality right away and lets you straight away see if it's in focus.

3. Import the keepers into Lightroom.
4. Add preset to see how the photos will look once I put my own editing style on them.
5. Cull again to make sure I only deliver the very best images.
6. Finish editing the images.
7. Rename the images using my name and my clients' name as well as a sequencing them.
8. Export to Pic-time delivery software and send them to the clients from there (JPEGmini is integrated into Lightroom to save storage space).
9. Rate images – 5 for the favorite, 4 for the next favorite and 3 for website usage.
10. Rename all photo (starred 3 and up) for your website for SEO purposes. (it's a good idea to keep the image numbers for later referral as well as to avoid using the same names on images). Use hyphens- not periods or space.
5 is named the same as the name of my website,
4 is the same as the name of the blog post
3s are named using various keywords.
11. Use WP/LR to upload to website/blog (JPEGmini is integrated in LR to save storage space)
I hope this inspires you to establish your own workflow and you're welcome to use whatever you want from mine. Feel free to comment below or contact me directly if you have any questions.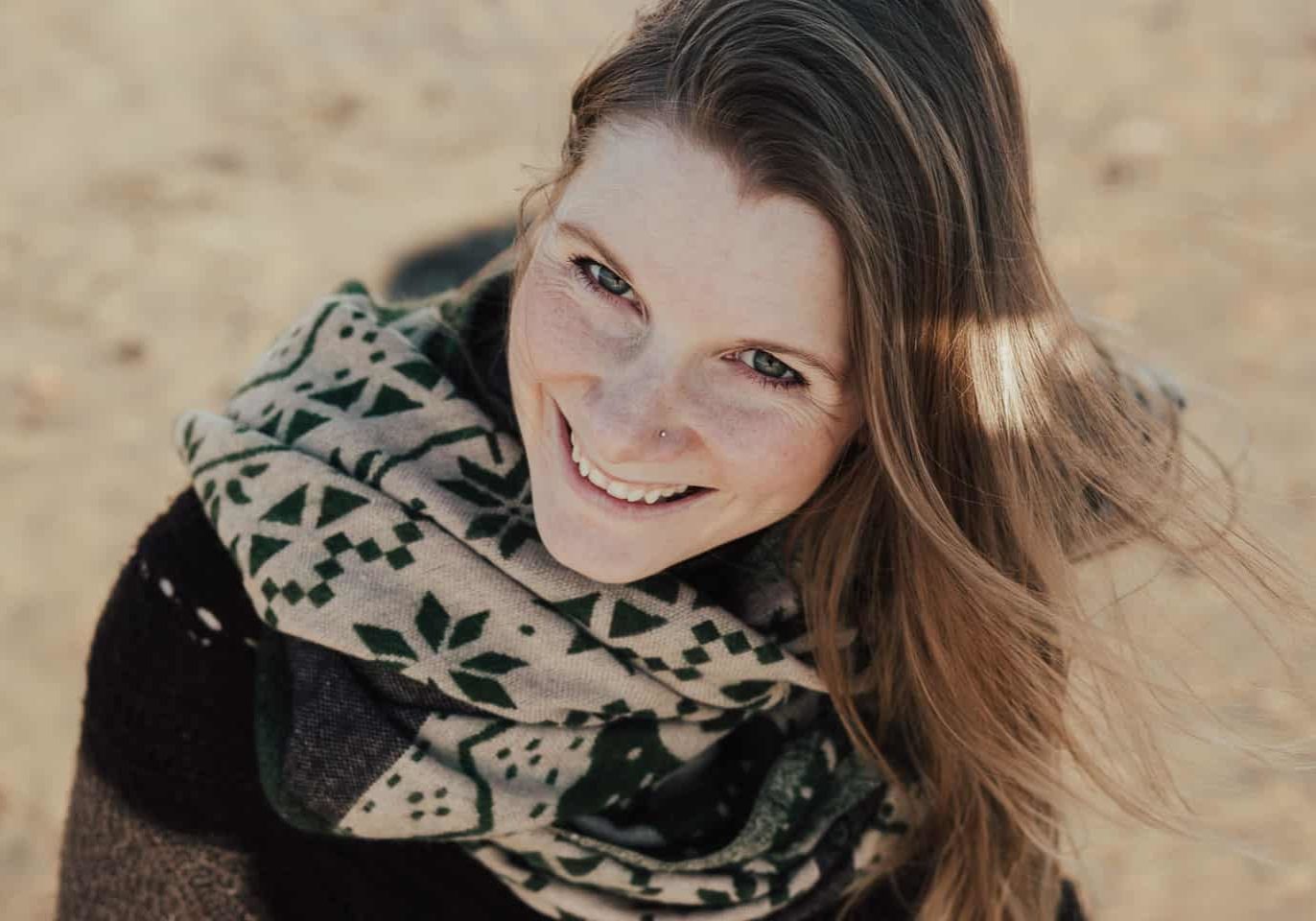 I spend as much of my time as I can being outside taking photos of happy couples in love. I live with my dog and boyfriend in Norway, and I love traveling the world in search of beautiful locations and love stories.
DOWNLOAD THE FREE 'WORKFLOW ROADMAP' HERE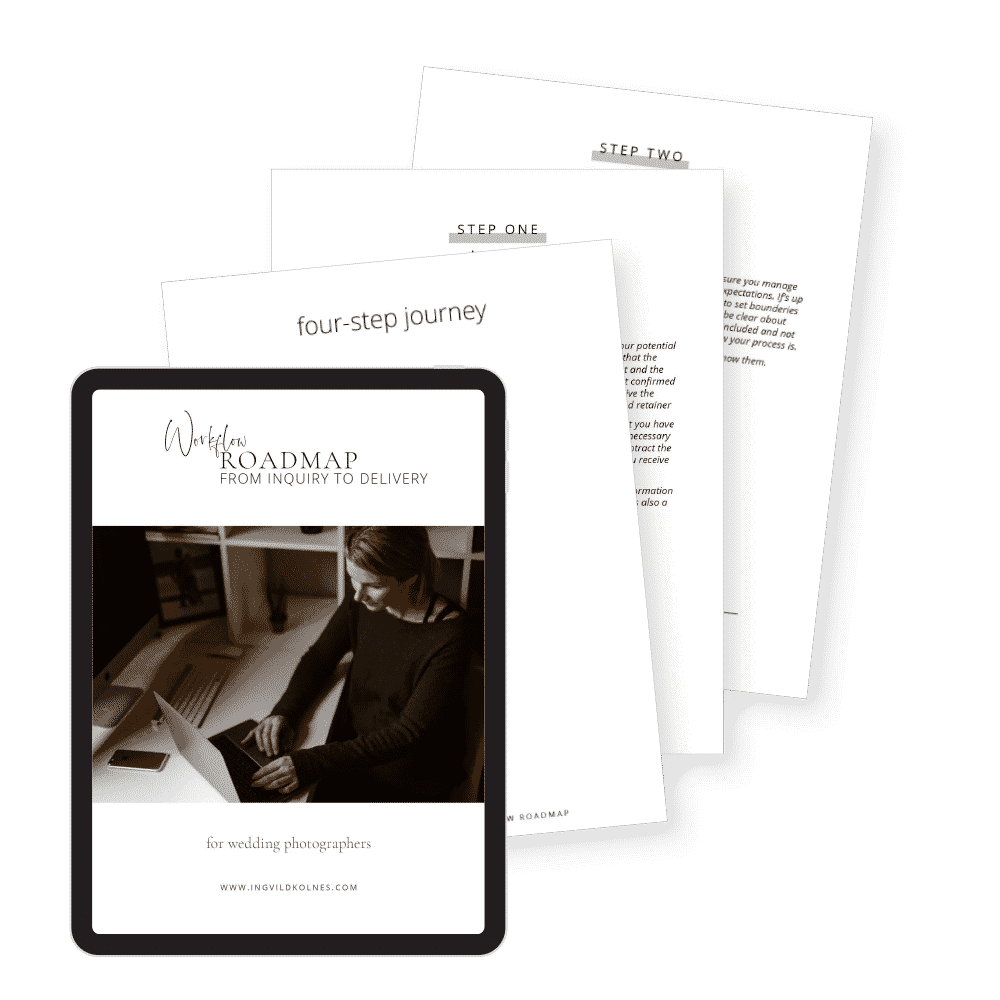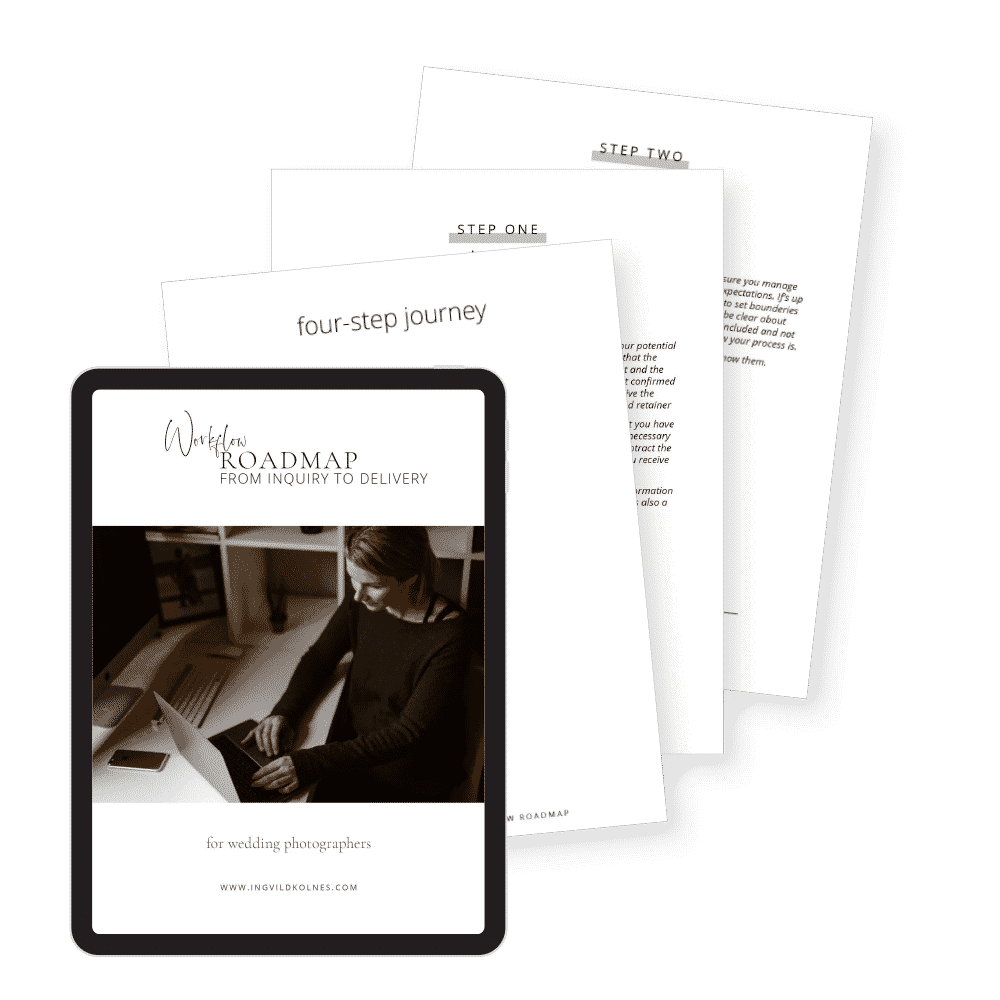 DOWNLOAD THE FREE 'WORKFLOW ROADMAP' HERE